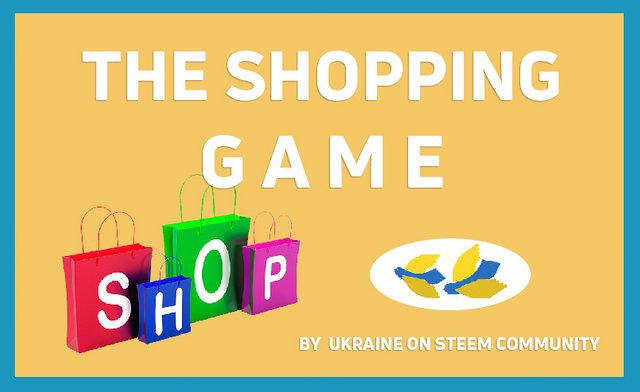 Друзі, всім привіт! Триває наш конкурс, а точніше — щотижнева рубрика для ваших постів під назвою Шопінг-гра | The Shopping Game.
Все почалося із цього заклику від Представниці України @olesia поекспериментувати з дозволу The Steemit Team. І, здається, експеримент вдався, тож продовжимо, і навіть трошечки спростимо та розширимо правила.
Правила гри:
Винагороди не встановлено, але:
Чекаємо на дописи про ваші покупки!

Hello everyone! Our contest, or rather a weekly column for your posts called The Shopping Game, continues.
It all started with this open call from the Ukraine Country Representative @olesia (with the permission of The Steemit Team). And it seems that the experiment was pretty successful, so let's continue (and even simplify and expand the rules a little).
The Rules of the Game:
No reward set, but:
Looking forward to read about your purchases!