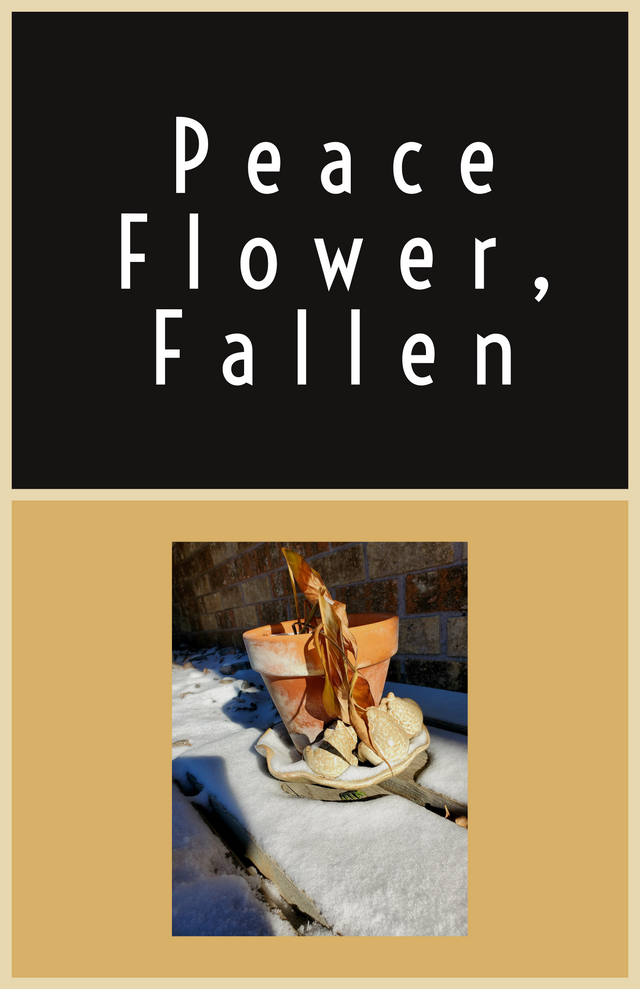 Peace Flower, Fallen
a poem
Even in brown wilted death,
the flower of peace
stands erect
across what is left of its cracked stem.
That flower, white no longer,
is no less a warrior
for peace.
In the current climate,
there is little hope
for length of days
in the life of a peace flower.
Yet, to her
I kneel.
---