✋ Hello friends, ✋
How are you all, I hope you are well. By the grace of God, I am also well. I came in front of you today like every day. But today I came up with a completely new topic. I did a very beautiful digital art today. Today I did a Digital art of sunset scenes in circles. I like to draw different scenes. I like to enjoy the sunset scene as well as draw. Moreover I have decorated the scene with plants and sea here. I hope you enjoy today's digital art.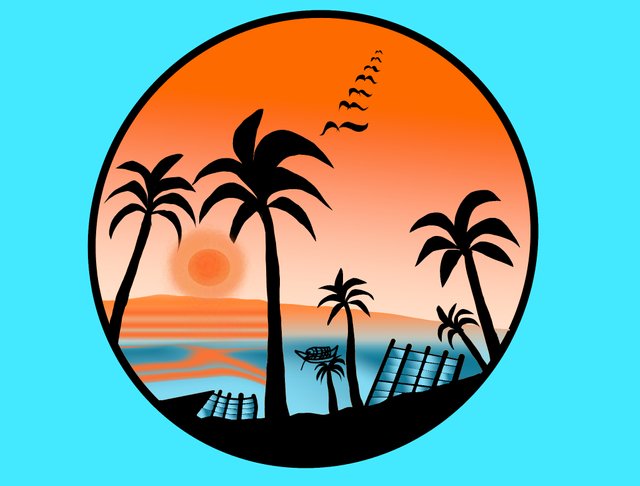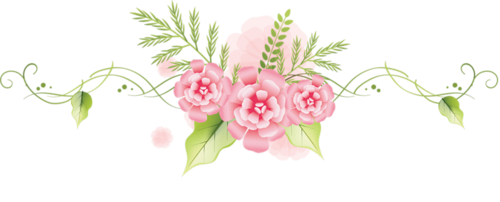 ---
🎨 Ingredients 🎨

• Infinite Design App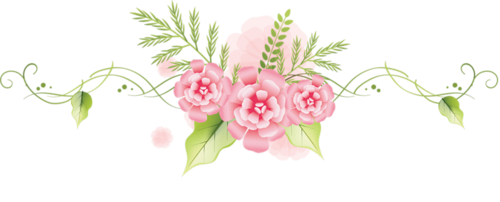 Details :
---
step 1 :
First I go inside the apps and start drawing circle by selecting from the brush option.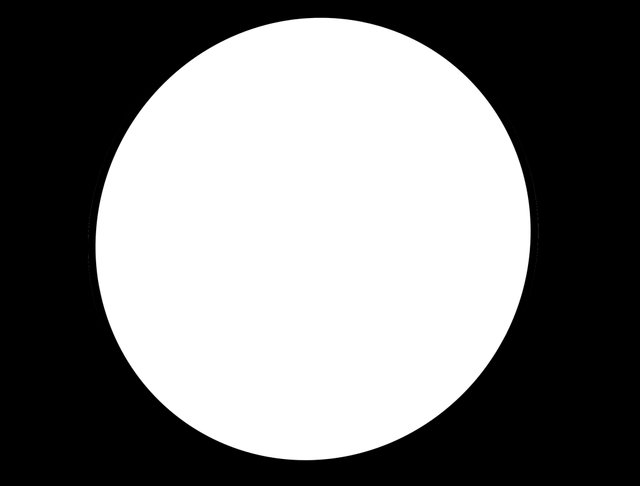 ---
step 2 :
Then I drew a fringe at the bottom of the circle. I put some plants on it with the lower part.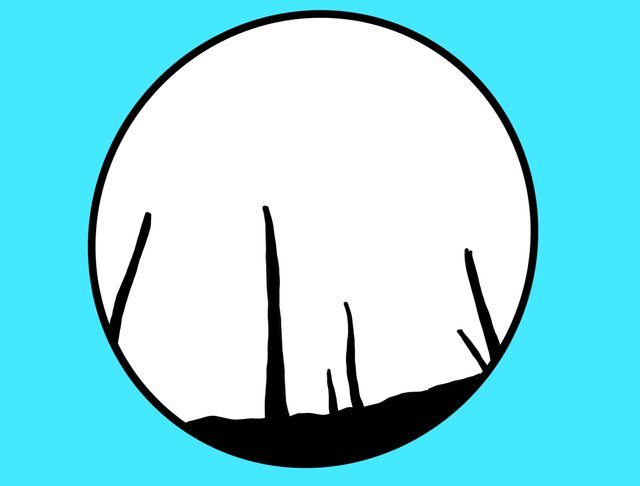 ---
step 3 :
Then I painted the bottom with black paint like two sheep on either side.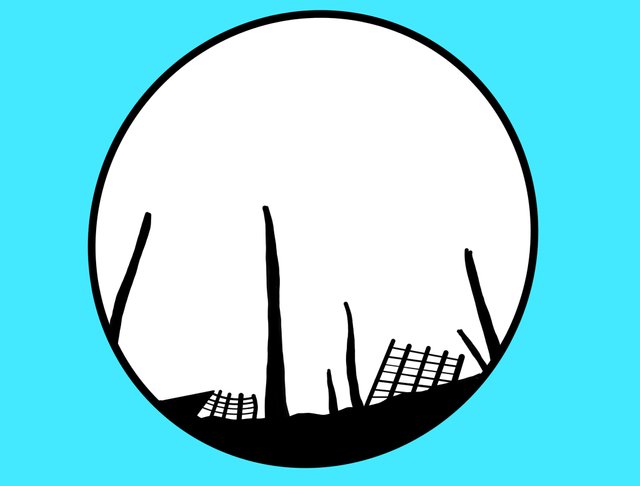 ---
step 4 :
Then I painted the bottom part with two colors like sea water.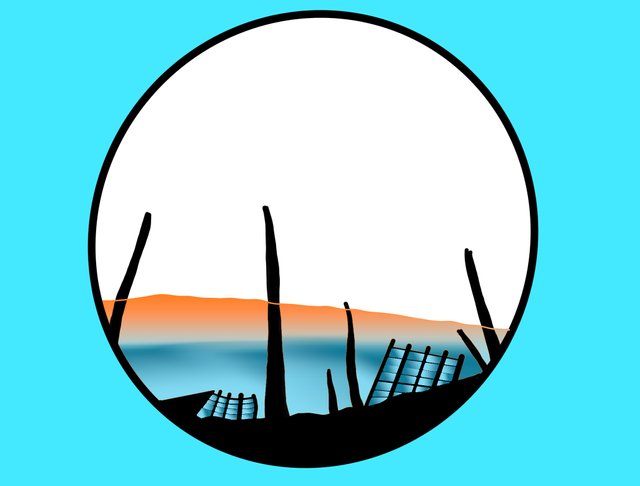 ---
step 5 :
Then I painted two colors in the upper part with the color of sunset. Then I drew a boat at the bottom.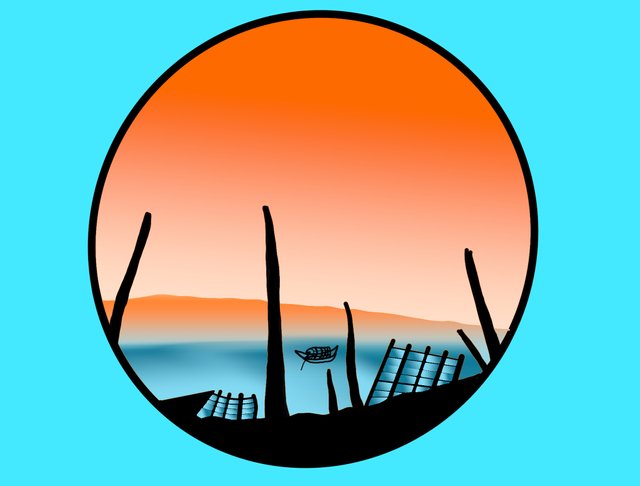 ---
step 6 :
Then I thinned all the trees and gave them many leaves.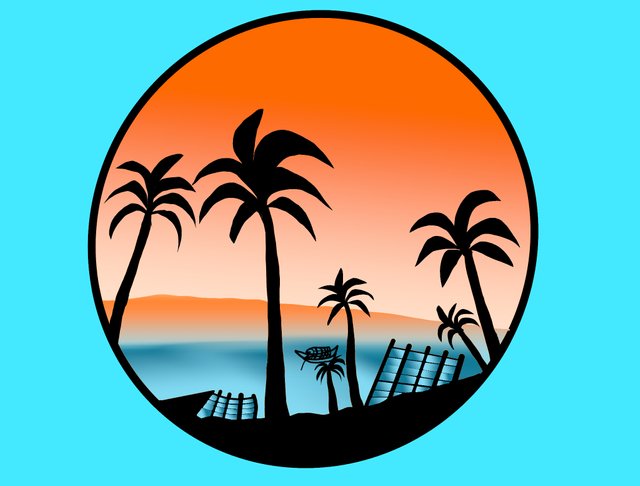 ---
step 7 :
Then I put a sun in the middle and a glimpse of the sun in the water.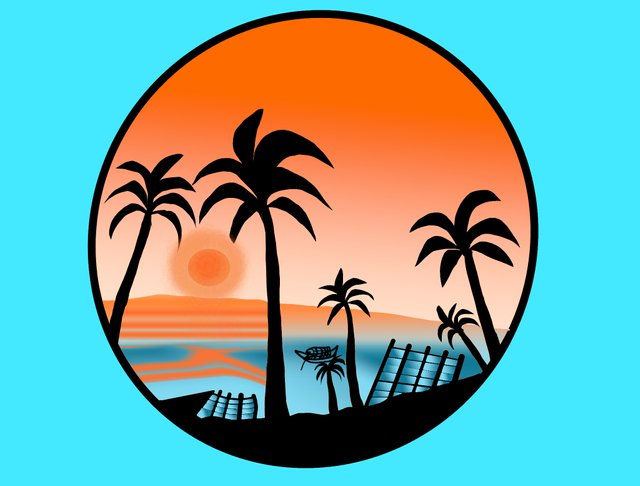 ---
step 8 :
Then I drew some flying birds on the upper part. This is how I finish drawing. I hope you like my art today. We will meet again later with something new. Hope everybody is doing well.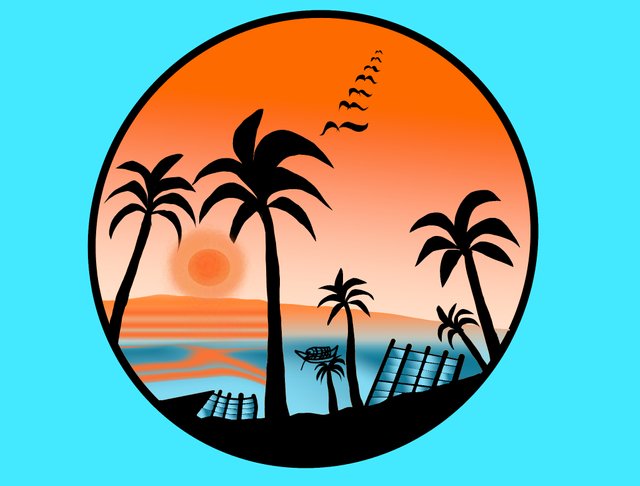 ---
Post Details
| Category | digital art |
| --- | --- |
| Device | Redme note 9 |
| Photographer | @tasonya |
| Location | Feni |
Thanks everyone