Hello Guys!
Greetings from @fahad3728 to all members. Hope you're all well and having a great day. By the Grace of God I'm also fine. Today I am back with some macro shots of a insect called common striped woodlouse. Its scientific name is Philoscia muscorum. Its size was about 6-7mm in length.
I discovered it in fields near a water stream. It was sitting on a leaf. It is very fast and clever insect. I have seen it many times before but did not get a chance to take a picture of it. This time i again tried to take some shots of it. It was sitting calmly on that leaf and was not moving. Therefore i managed to get some decent shots of it. I photographed it from different angles so you can see its body structure well. It has several legs and its hard to tell its front side. I think it can move both sides. It has little antennae on its front side which shows that its face will be on this side. I don't know if its harmful to humans or not. But I took great care in picturing it.
After clicking it i searched about it on Google lens to find out its name. Then I did some editing to its pictures with the help of a software to make them more attractive. Now I'm going to share its pictures with you guys. Hope you like it.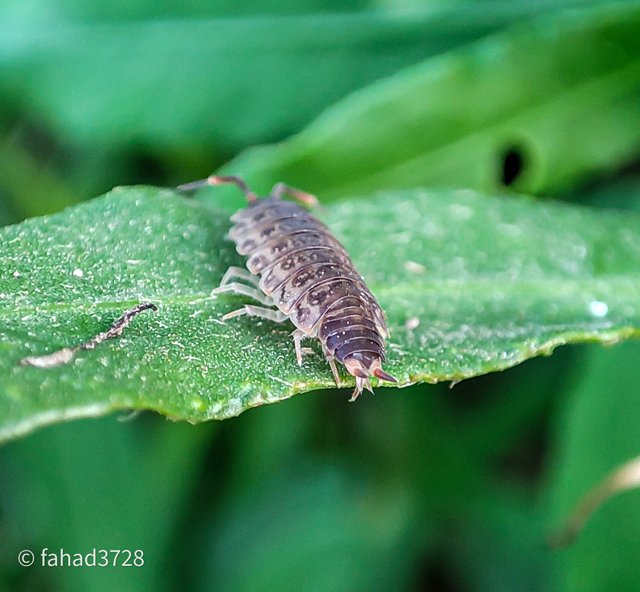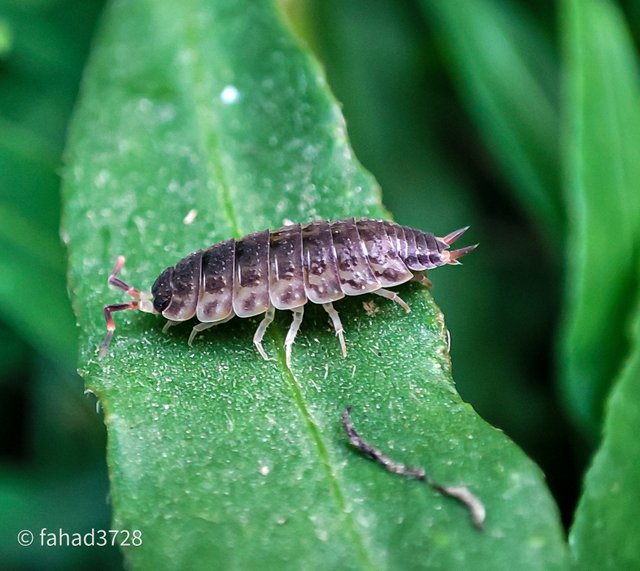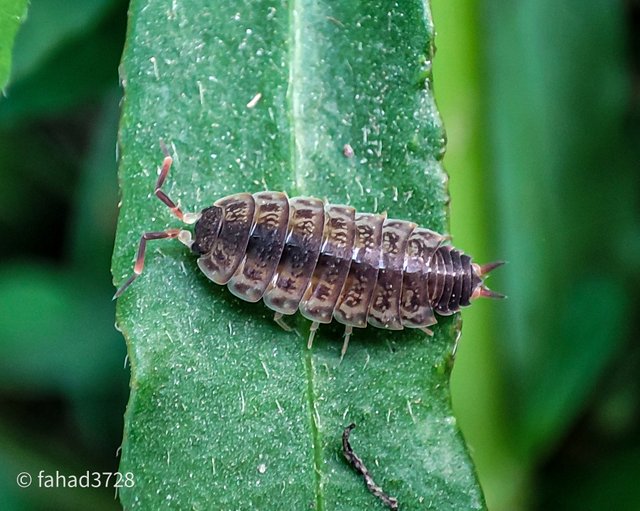 Details
| Camera | Poco Phone |
| --- | --- |
| Location | Faisalabad |
| Lens | Macro Mobile lens |
| Editing Software | Lightroom |
Thank You
@photoman
@blacks
@royalmacro
@beautycreativity
@curators
For visiting my post
Best Regards
@fahad3728