1. WHO AM I?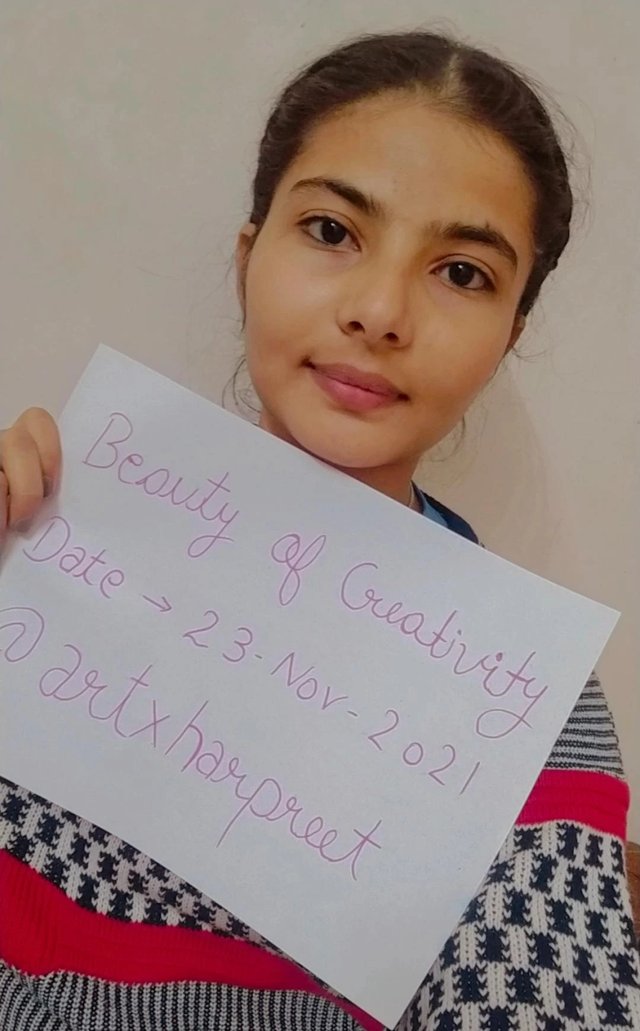 I am Harpreet kaur. You can call me Happy ('cause I'm that way only and guess what, that's my nickname too).
I live in a small village of Punjab (India).
Currently, am working as a teacher and I want to continue this profession.
2. THINGS I LOVE TO DO
1.Painting
Painting is my passion. Whenever I feel sad or boring, I take my paint brushes and colors and started to paint my imagination. Am not perfect in painting, but I find a different kind of peace and relaxation in it. I enjoy painting. Here, you can some of my paintings.
2. Photography
I also love photography. You can see some photos captured by me.
Since it's one month. Am very delightful and I want always to be on this blockchain. We are here to support each other, so feel free to do the same.
Hope you will like my work.
THANK YOU VERY MUCH FOR WATCHING MY POST
WITH LOVE BY @artxharpreet