After being involved with some other nature beauty stuff, I shifted to another spot. There, on a wild plant, three is a beautiful couple were doing something under the leaf. Ups! I caught them in the act, finally. In order to avoid the trouble that might disturb them, I had to move slowly and started taking some shots from below. I found these two mating beautiful moths somewhere around the thick bush. I saw them having good time under the leaf which then drew me to take a couple of shots while they were there.
These moth are classified into a small blue moth that belong to paraphyletic group of insects that includes all members of the order Lepidoptera . It was fancy finding them this way, where I might have an insight of the copulation of these two creatures. Tail to tail while the head face the opposite direction, they let tails do the job and it is kind of unique way of mating insects to be observed.
So, by the time I found out this scenes, I managed to capture the romantic moment of these moths as I thought this were good to know about mating of another insects. As I love hunting insects, I insisted to take a couple of shots of these moths, as if they said, "Don't worry dear, this guy just want our picture."
---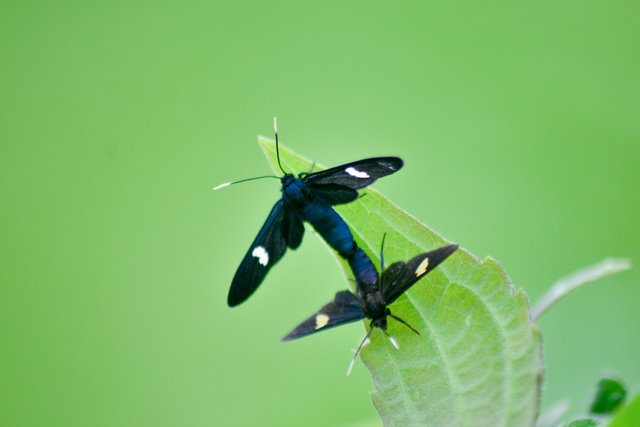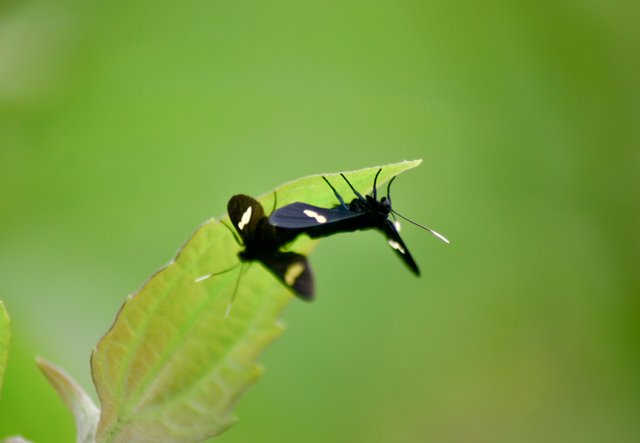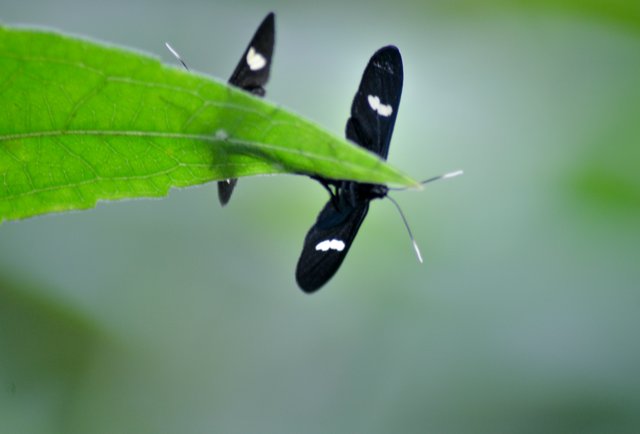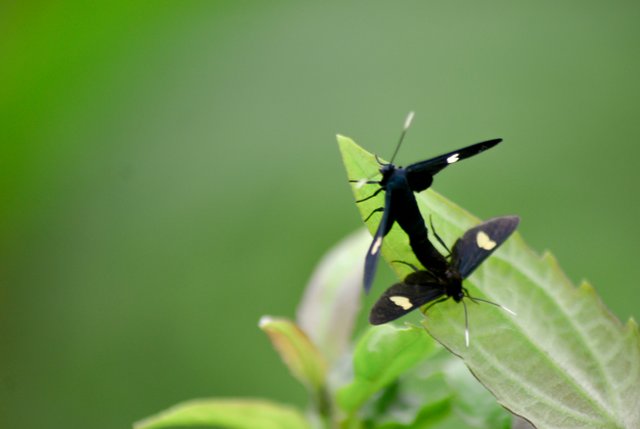 ---
| Camera | Nikon D7000 |
| --- | --- |
| Category | Insect Photography |
| Lens | Tamron Tele-Macro 70-300 |