I found this species of red wings dragonfly around the grassland. A well-known dragonfly that is frequently seen flying low and high in grassland. So, when I saw it perched on the wild grass, I tried to take its photos from a distance range and I had to crouch from this range if I wanted to get the picture.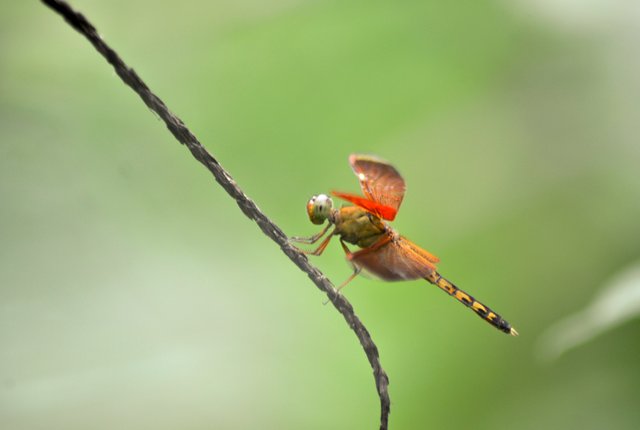 During the noon, this typical dragonfly was active, swinging over one grass and another. This did not allow me to take pictures from the closest range. This dragonfly is widely distributed throughout Southeast Asia and is commonly found in the grassland, meadow, and forest. When it stayed still, I came to get some shots.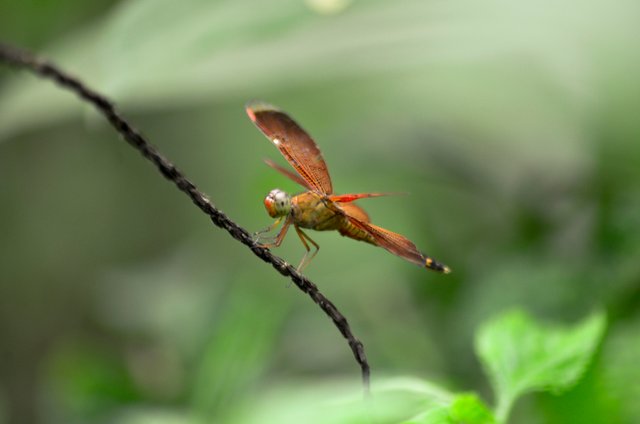 Not long after that, right after being done shooting, it flew away. I guessed I was lucky this time. Dragonfly has various colors, one of them is red. This color has attracted me to get a couple of shots of its look. In order to get the full shape, I had to be careful to approach to its front.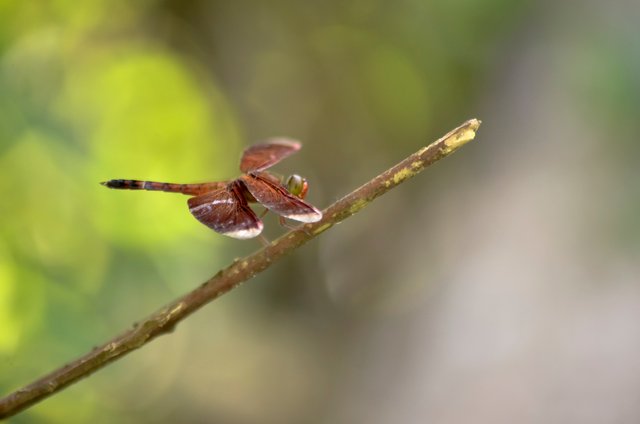 After knowing my presence was not detected, I slowly zoomed toward it. I changed my position from the behind to the right side so that I was able to successfully shoot it. As I always do, the head was my main focus on the insect. No matter what, a headshot was a matter.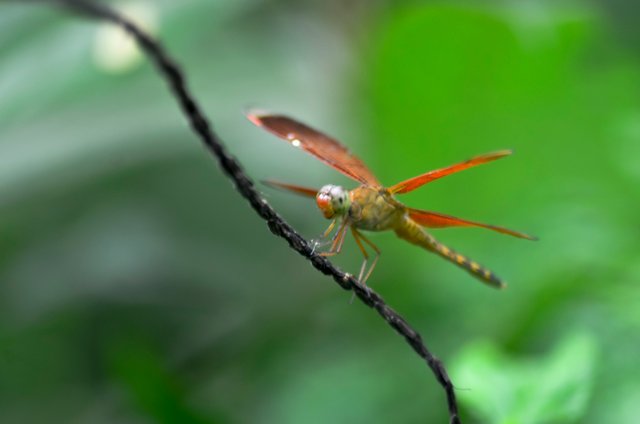 ---
| Camera | Nikon D7000 |
| --- | --- |
| Category | Insect Photography |
| Lens | Tamron Tele-Macro 70-300 |