It always good to observe the fishermen activity during the afternoon time. A common sight that took my mind to imagine about the way to live their life. They pour out all the energy to drag this stuff and tried to forget about their skin that was being burned by the hot sun. Look, they still smiled with this job, no burden haunted their life. Their weathered faces were always on the look out. Buried their feet under the sand where the power came from.
They have probably working over decades in the open air, while their skin tanned and thick that showed life must go on no matter what it takes. I recalled my memory when I was kid where my grandpa made me witnessed his activity on the shore. A bit flasback that immediately made me daydreamed when he rocked back on his worn heels, with his muscle hand he pushed the boat and his eyes cast weary into the summery onshore breeze.
I assumed that I just spent one hour on the dock, and I returned to beach where I found out a group of people bustling to haul the boat. While witnessing the activity of fishermen, it was something that I could feel the magical echo of the little waves came from the vast ocean.
---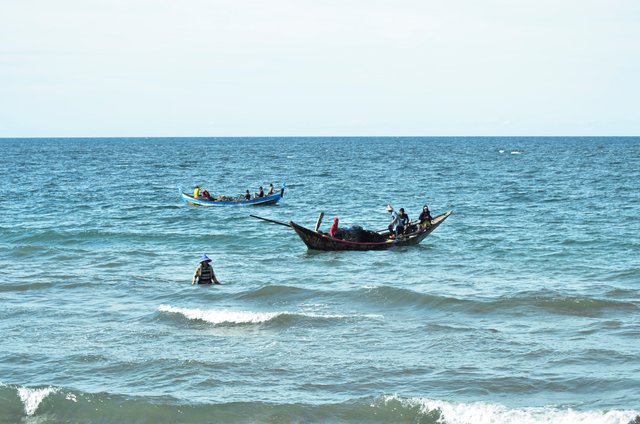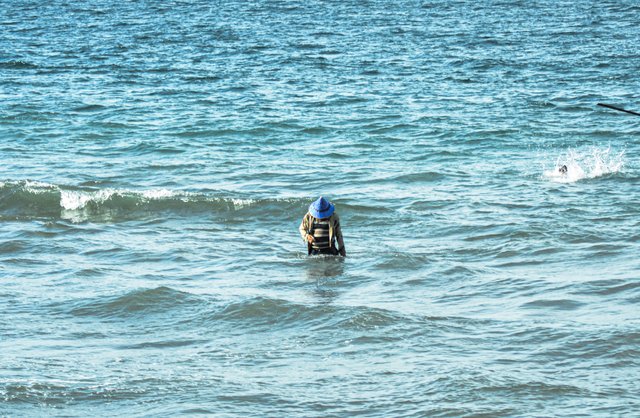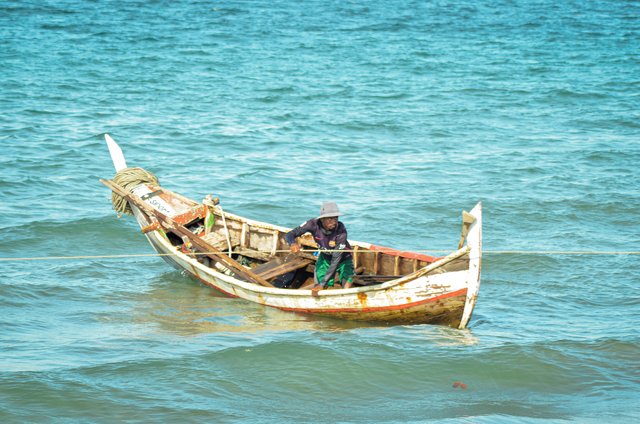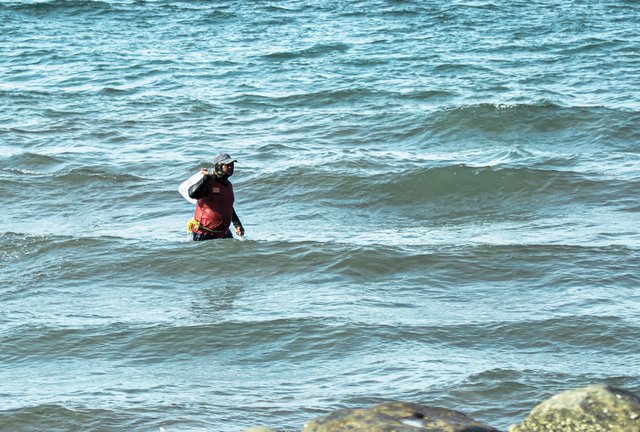 ---
| Camera | Nikon D7000 |
| --- | --- |
| Category | People Photography |
| Lens | Tamron Tele-Macro 70-300 |