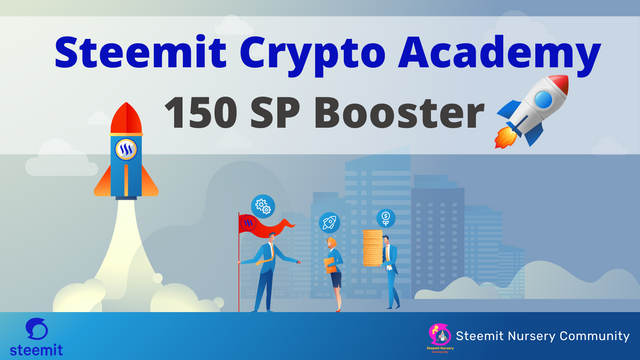 Hello Newcomers!
This is the list of applicants that we have approved to be receiving the support of Steemit Crypto Academy 150SP Booster 🚀. For more details on this program please see this post👉 📢 Steemit Crypto Academy 150SP Booster 🚀(Revised Edition)
All these selected users please start to post any good content at Steemit Nursery community to receive the support and please remember to put the tag of #booster150sp as one of your post tags and also your country tag from where you are currently residing.
One last request is please comment below " I accept the 150SP package support" so we can give you the title of 150 SP BOOSTER🚀 right away. Thank you in advance for your kind cooperation!
Steem Greeters Team.