LONDON
WELCOME TO THE CENTRE OF THE WORLD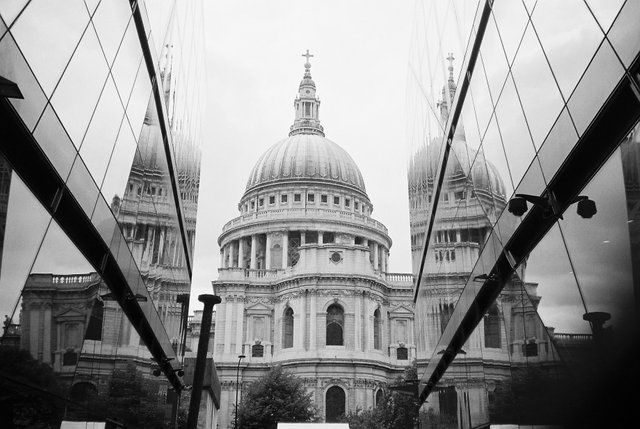 St. Paul's Cathedral, London, taken on black and white film.
---
I got one of those blue bars informing me that Communities was being rolled out on Steemit. I noticed the changes on my page, so I had a quick look around and noticed quite a few communities have been created already. While exploring them, I noticed the blue bar had changed to "Communities are live!". I figured I'd give it a go and create one myself.
So here we are, the #London community.
Where else can I post about, but the great city I live in. Feel free to jump in and participate. I feel this is going to be one of the most vibrant communities on Steemit. Hopefully soon we will be able to revive our London Steemian meetings as well. Those were great fun.
You obviously don't have to live here to join, but the posts do have to be relevant to London. I think that's the whole point of the communities function right? I'm just happy to see new things happening on Steemit and I'm here to encourage it. I look forward to reading your posts.
Thanks,
Adé