🐟 Sea Life - Aquarium Trip 🐟
Various aquariums and different kinds of sea creatures. Sharks, octopuses, turtles and more.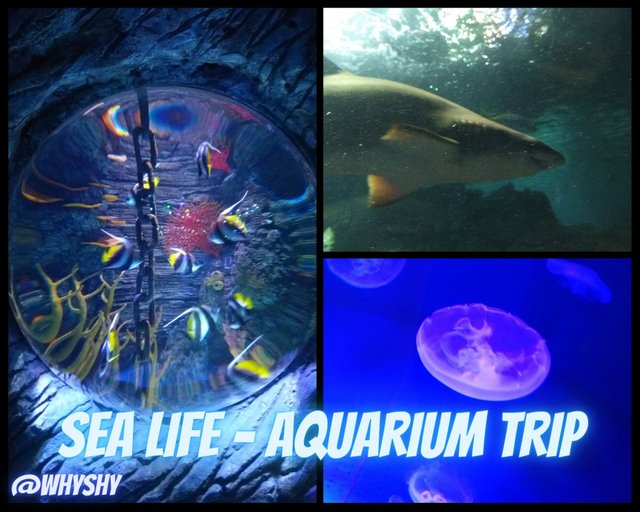 Hello to everyone who wants to visit the aquarium the size of a football field,
We have small aquariums made of glass in our homes. But the size of the aquarium that we will visit with you today is almost as big as a football field. Sea Life Company is a big company that makes these aquariums. I have never seen such a large aquarium before and I had never been.
Today, we will see many kinds of fish and different sea creatures that we have not seen before in this aquarium. When I enter here, we pass through a glass-enclosed aquarium tunnel. Our journey under the sea begins. We are lucky to dive without the need for an oxygen cylinder. 😊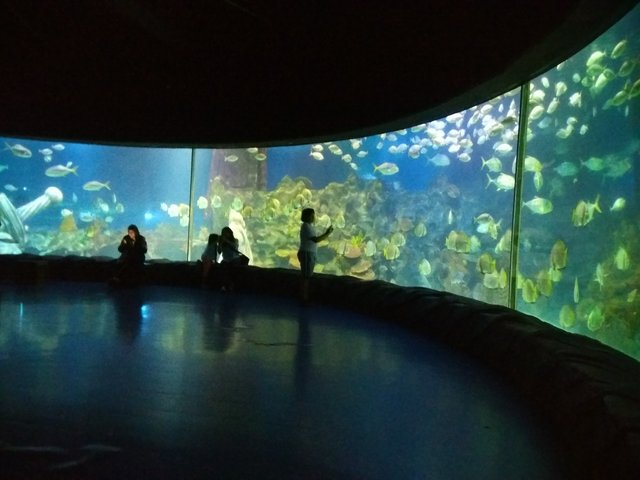 Sea Life Istanbul - W3W Address - Google Maps
At the entrance, a general information sign about this place welcomes us. He mentions that there are 51 exhibition tanks here, containing 5 million liters of water. It also informs that there are approximately 15,000 sea creatures in 500 species. With this article, we understand how huge a place it is.
Sea life Aquarium entrance fees
| - | Turkish Price | Steem Price |
| --- | --- | --- |
| Adult | 145 TL | 28.5 Steem |
| Child | 120 TL | 22.5 Steem |
Closed aquariums with large glasses attract our attention at the entrance. Thousands of fish are exhibiting themselves in the clear water. Everyone who came here to see them is as excited as we are. As memories, we capture their unique beauties with the camera.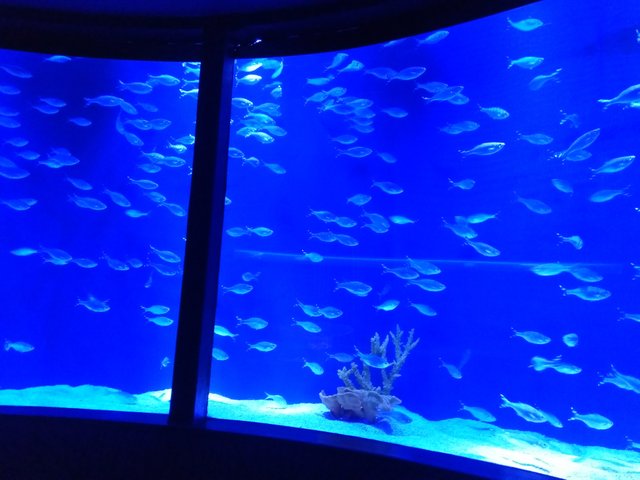 The deep blue waters of the ocean and the fishes swarming in it. In general, they all look like a team. They move to the right and to the left at the same time.
Those who have an aquarium at home know. Feeding fish in an aquarium is actually very difficult. Aquarium cleaning is even more difficult than feeding fish. That's why I'm very curious how they clean these aquariums. My guess is that many diving teams work here during the hours when the aquarium is closed. But I don't know, it's not an easy job.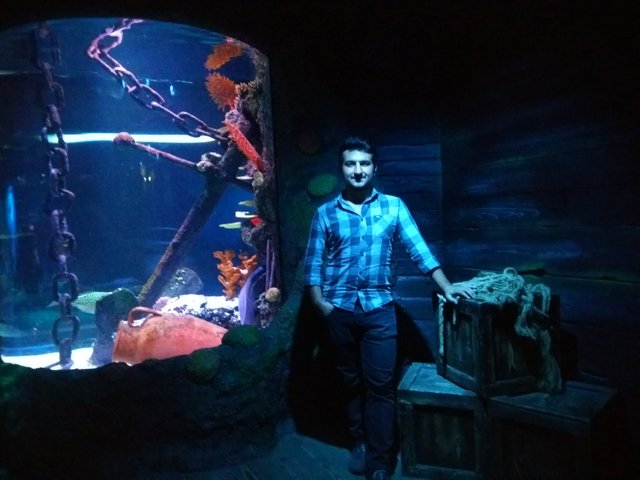 I wanted to take a photo by an aquarium that I saw here. You can see a large ship anchor in the aquarium. It is used to fix the ship motionless on the sea.
It is usually dark inside during the tour. Because the lighting in the aquarium is sufficient for us. It also makes the aquarium stand out.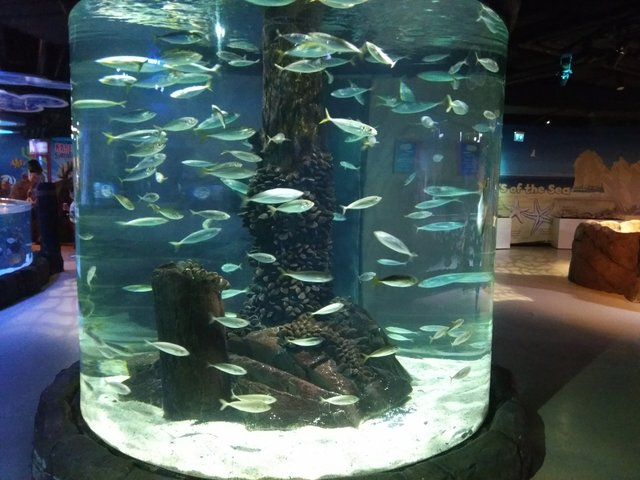 Here we can see many kinds of aquariums like these aquariums. Each of them has been prepared with great care and has fish of unique beauty inside. With the roller aquarium, you can follow the fish and go around the aquarium with them.
Different kinds of sea creatures
I mentioned that there are 500 species of sea creatures inside. I will share a few of them with you. It makes us feel very lucky to see these creatures, which are impossible to see in the sea or the ocean, here.
Colorful fish live together here. Orange colored fish are closer to each other than other fish.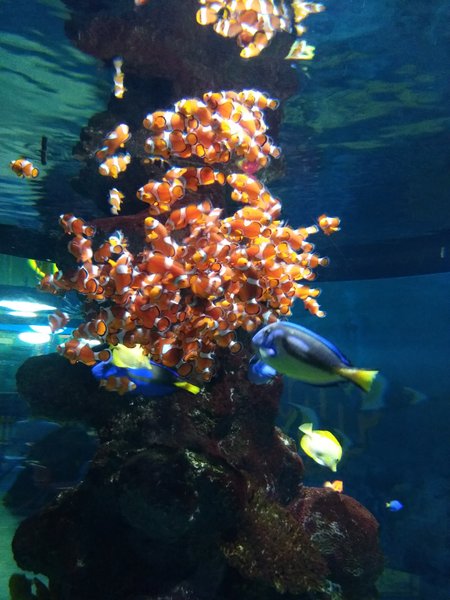 Orange fish
Octopuses, which have a very flexible structure, show themselves here. The rough in front of him has made a nest. I was lucky because when I went there, he came out of the place and showed himself to me. The arms of this creature are so flexible that you will be surprised to see it.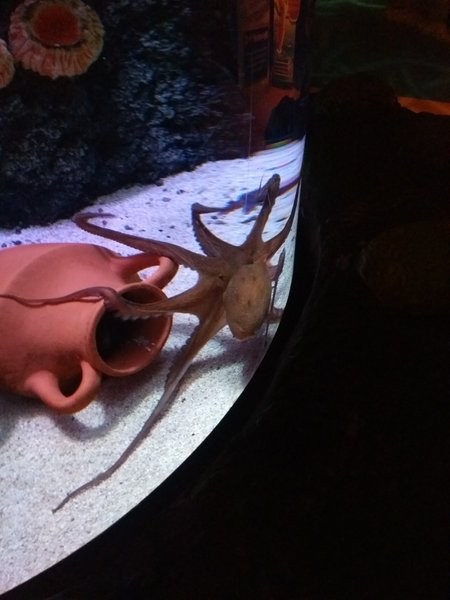 Flexible Octopus
You may have encountered jellyfish. I encounter jellyfish in some of the seas I swim in. These are the harmless ones. Harmful ones have a dark color on the body part.
Here we can see that they are very transparent with the effect of lighting. These creatures seem quite different to me. Because compared to others, I can't see eyes, arms or any part of it.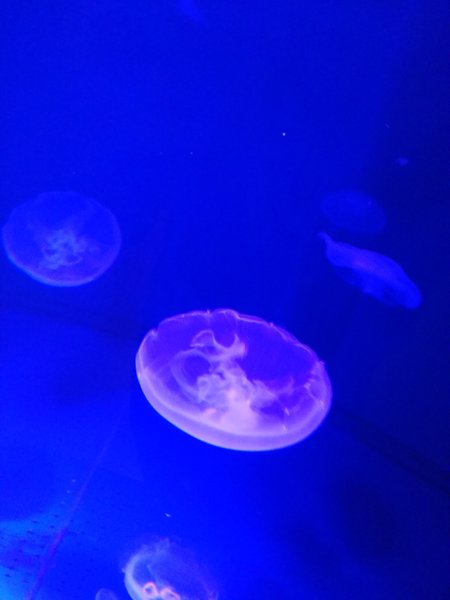 Transparent Jellyfish
Large stingrays also roam here. The pattern and symmetry on it caught my attention. It glides through the water with its tails and wings.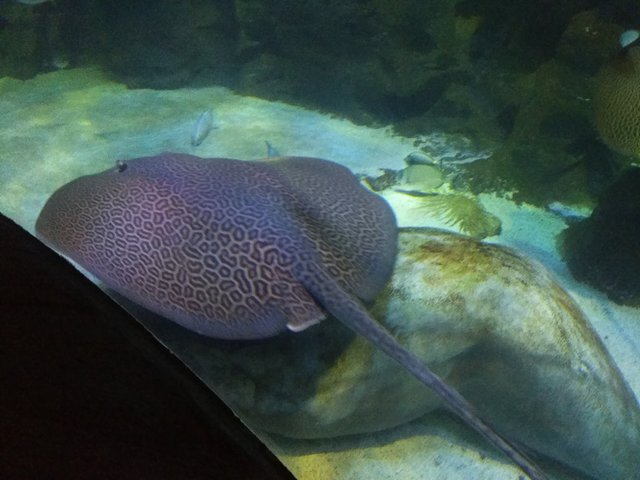 Patterned Stingray
There are also sea turtle houses here. You can also see large turtles and their young. They put a number on the shell of every pup here. I don't know clearly why. But baby sea turtles look very cute.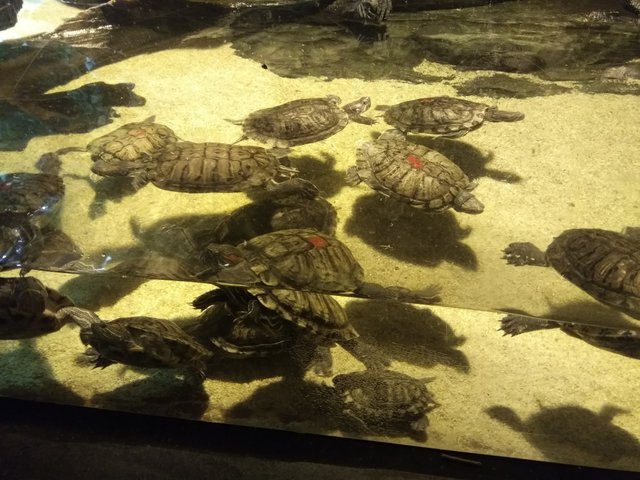 baby sea turtles
I left the liveliest and scariest sea creature here for last. There is a fast moving shark inside a large aquarium tunnel. This shark, which was quite large, was wandering here very nervously.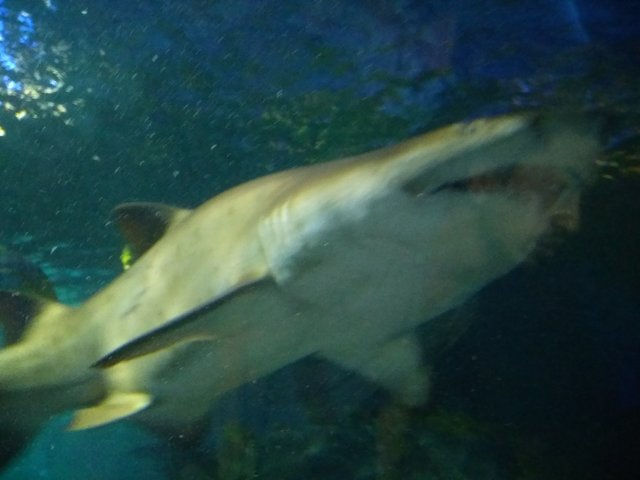 Angry shark
It was difficult to capture him while he was photographed. But I took a picture of him anyway and I'm still alive. I would not want to encounter such a creature in the sea. 😊
He passed in front of us with his big size, frightening teeth and eyes that were constantly looking for prey.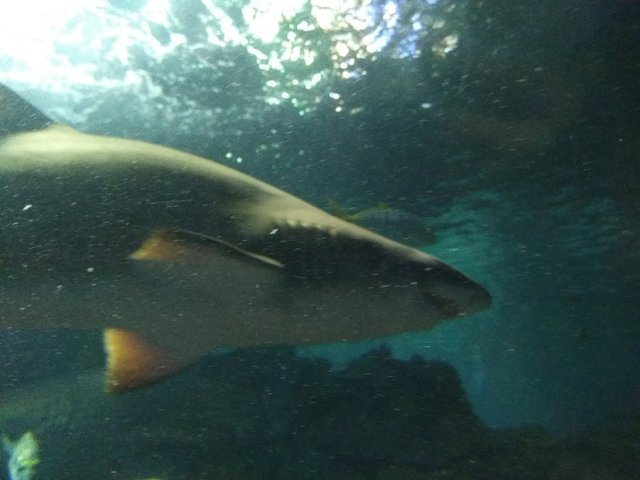 It's been a very good day for me. I love these trips. It is very educational and instructive for me. I see beauty that I have never seen before.
---
With this sharing, you see these beauties and I am happy about it. I hope it was an enjoyable trip. Your comments and support are important to me. See you in the next post.
A quick note I'm adding my 2nd dolphin to my aquarium soon. 😊🐬🐬
Stay Healthy. Goodbye.