¡Qué gusto saludarles, estimados amigos de #Steemit!
---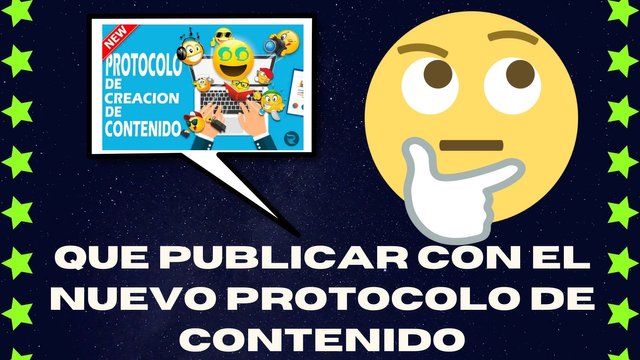 ---
Estamos contentos por la aceptación del Nuevo Protocolo de Contenido entre los usuarios de nuestra Comunidad y queremos darles algunas ideas para que aprovechen al máximo las temáticas y las tags de los equipos de curaciones. Cabe resaltar que premiamos la exclusividad, no toleramos el plagio y estaremos cheando el uso correcto de las etiquetas de los clubes ( #club5050 #club75, #club100 ) para la selección a las cuentas de auge.
Para ayudarlos a ubicarse en los temas de cada día les traemos un cuadro resumen a continuación
| Temática | Contenido | Etiquetas |
| --- | --- | --- |
| Lunes de Gastronomía | Recetas, Tutoriales, Visitas a Restaurantes | #recreative-food |
| Martes de Artes y Oficios | Dibujos, manualidades, tutoriales, visitas a galerías artes, reparaciones de aparatos eléctricos y todo tipo de trabajo manual | #recreative-art |
| Miércoles de música y Literatura | Videos de canciones, poemas, historias y cuentos, obras literarias | #recreative-music, #recreative-literature |
| Jueves de Tecnología y criptografía | Finanzas, tecnología, cripotomedas, negocios, emprendimientos, delegaciones, power up | #cripto-recreative |
| Viernes de Aventuras y Fotografías | Fotografías, experiencias de viajes y paseos, sitios turísticos, museos, galerías | #recreative-photography, #recreative-travels |
| sábados de deportes y salud | Recetas naturales, actividades depostivas, artículos de salud y belleza, temas de jardinería y plantas medicinales | #recreative-life |
| Domingos The Diary Game | Queremos conocer un poco más de ustedes a traves de los diarios | #diary-recreative |
---
También queremos incentivarlos a continuar con el compañerismo y empatía que nos carateriza en nuestra comunidad y cuenta de Telegram, además de aportar valor en los comentarios de las publicaciones de los compañeros. Estamos para ayudarles y atender sus inquietudes y necesidades, recordemos que entre todos hacemos la Comunidad!!
¿Qué dices, te animas a unirte al nuevo protocolo de contenidos de Recreative?
No puedes perdértelo.
---

---
Para que saques el mejor provecho de tus publicaciones te dejamos un resumen de las tags de los Equipos de curación del mes de Abril
---
#️⃣ Compilation of new hashtags for posts on Steemit || Steem Curators 04-08 #️⃣
Equipo 1: Arts - art, crafts, photography, music, poetry, creative writing
@janemorane, @nishadi89, @eliany, @shohana1, @jyoti-thelight, @alena-vladi, @cindycam
Etiquetas a rastrear: #art #dance #creative #crafts #photography #music #handicrafts #writing #poetry

Equipo 2: Finance & Technology - finance, business, crypto, science, technology, computing
@kouba01, @shemul21, @irawandedy, @pelon53, @fredquantum, @nane15, @chiabertrand
Etiquetas a rastrear: #FinTech, #Finanzas, #Negocios, #Criptografia, #Ciencia, #Tecnologia, #Informatica

Equipo 3: Lifestyle - health, fitness, sport, leisure, food, travel
@alee75, @chriddi, @event-horizon, @o13h, @the-gorilla, @whyshy, @willeusz.
Etiquetas a rastrear: #food, #travel, #sports, #lifestyle, #health, #garden, #leisure

Equipo 4: My Life - the Diary Game, My Town in Ten Pics, acts of kindness, charity
@heriadi, @ispin, @vvarishayy, @leonelb, @franyeligonzalez. @goodybest @chant.
Etiquetas a rastrear: #thediarygame, #charity, #actofkindness, #mytownin10pics

Equipo 5: Steem Growth - Steem promotion, marketing, development, contests
@haidermehdi, @harferri, @kiwiscanfly, @klen.civil, @ngoenyi, @patjewell
Etiquetas a rastrear: #contest #learnwithsteem #steemgrowth
---

Seguimos trabajando para ti, y comprometidos con la calidad y la excelencia artística.
Editora de publicación
@oneldoors
CC.- @steemcurator01 , @steemcurator02
Estas son nuestras redes sociales
Telegram
Instagram
Twitter
Discord