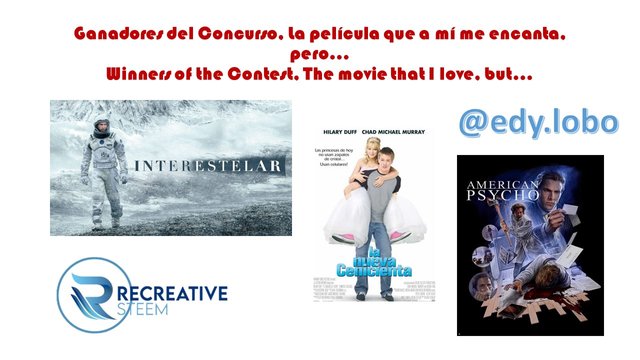 Fuente 1 Fuente 2 Fuente 3 Portada editada con herramientas de Windows 10
Saludos queridos amigos de Steemit, especialmente para los integrantes de Recreative Steem.

Es un placer presentarles los ganadores del concurso que tuve el privilegio de organizar para todos ustedes.
Hubo cuatro participantes que hicieron un trabajo destacable, con información muy bien presentada y entretenida que nos motivaron a ver esas películas que muchas veces no son las favoritas de la gente que nos rodea, pero que a nosotros nos encantan.
Como suele suceder no fue nada fácil tomar una decisión por lo parejo de la calidad de las publicaciones.

Sin más preámbulo paso a dar los resultados.
Como lo dijimos en la presentación del concurso los ganadores fueron o serán premiados con un voto de la cuenta Booming.

Síguenos en nuestras redes sociales:
Follow us in our social networks
Telegram
Twitter
Discord
Instagram
Gracias por ser parte de RECREATIVE STEEM COMMUNITY
Thank you for being part of the RECREATIVE STEEM COMMUNITY.
cc.- @disconnect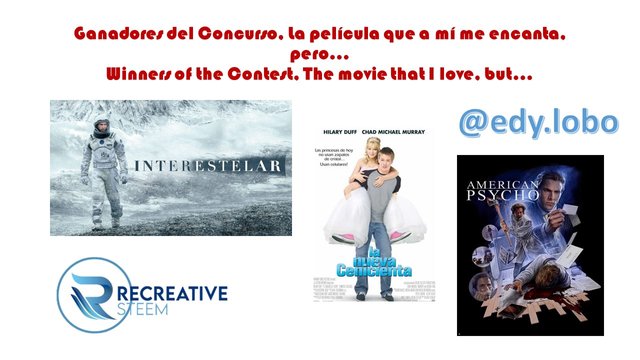 Fuente 1 Fuente 2 Fuente 3 Portada editada con herramientas de Windows 10
Greetings dear friends of Steemit, Especially to the members of Recreative Steem.

It is a pleasure to annuonce the winners of the contest that I had the privilege to present for all of you.
There were four participants who did an outstanding job, with very well presented and entertaining information that motivated us to watch those movies that many times are not the favorites of the people around us, but that we love.
As it usually happens, it was not easy to make a decision because of the even quality of the publications.
Translated with www.DeepL.com/Translator (free version)

And here are the winners
As we said in the presentation of the contest, the winners were or will be awarded with a vote from the Booming account.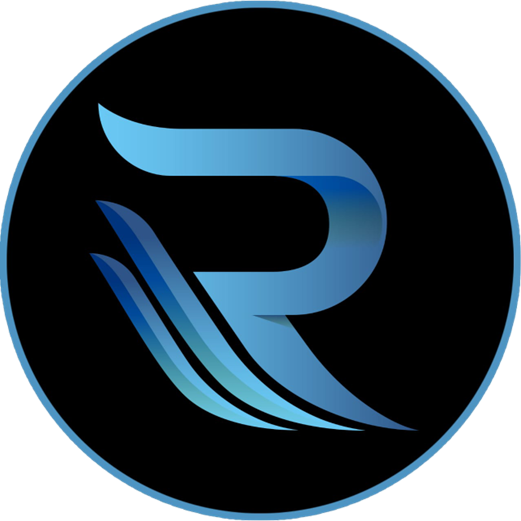 Gracias por pasar, leer y comentar.
Disfruté haciendo este concurso.
Espero que ustedes también lo hayan disfrutado.
Thanks for stopping by, reading and commenting.
I enjoyed doing this contest.
I hope you enjoyed it too.