Hi great steemians, hope you are doing great. Today I bring to us my activity of yesterday which like my post title says was an inter house sport competition. Like I have been saying in my previous post that I am serving in a school as my NYSC contributions.
So one of the days I was chosen as an assistant house master to assist my house mistress to help prepare the children for the inter-house Sport Competition. So we started work with the kids, at first it was difficult looking at thier number, since it is a public school so we deal with a large number of students, you have to raise your voice well or shout for them hear you. But thank God we got along as time went on.
Fast forward to the heat period which is a week to the inter-house Sport Competition main day, were there are pre-competitions, houses bring thier people for the competition of different sporting activities, ranging from track and field to high and long jumps to javeline, discuss and short-put throwing. My house were always giving me a great level of joy from the junior students to the senior students, showing some high level of maturity and all and coming among the first three if not in the first.
Now fast forward to the day of the main event, everyone camp with high spirit and energy, but this was dampened by the time the event started but finally thank God the event started. So first was the matching activities and my house being the first house House A went first for the matching.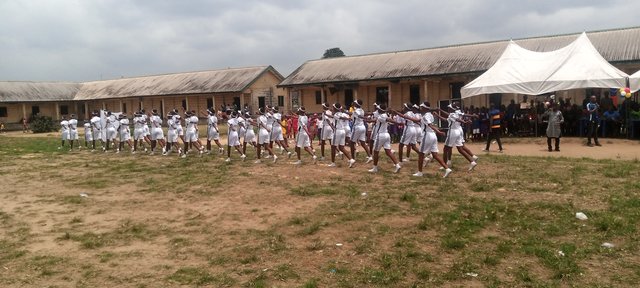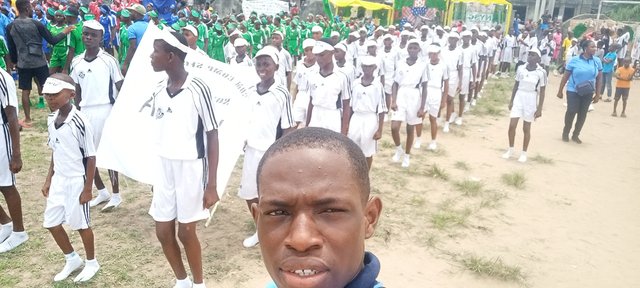 Then we proceeded to other competitions, but unfortunately it did not go on after like set went for the race because of so much distractions and fight from the house masters and the student. To this end the principal of the school had to call off the racing and other competitions and then the result from the pre-competitions was used. To this end my house being the A-House came out first. Glory to God.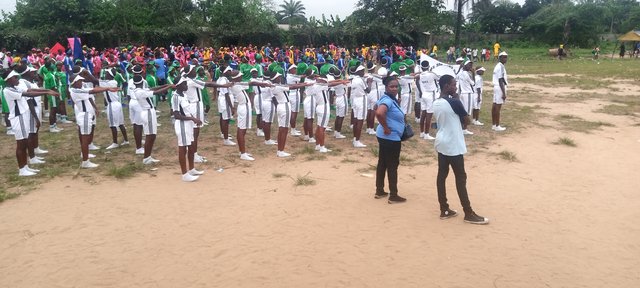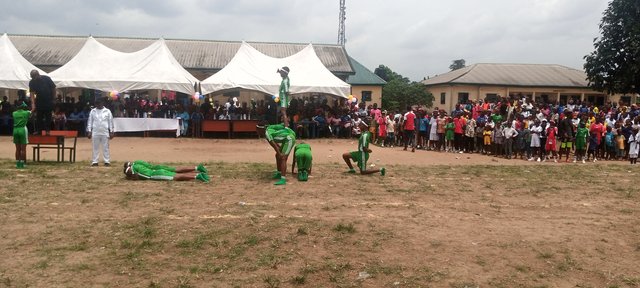 On the whole it was a wonderful experience and I must say this kids are talented and pray the good Lord will lift them up higher and higher in Jesus name. Amen