Introduction
Good day everyone in steemkids community, I am glad to take part in this week's contest about kids of the world.
It is my first time taking part in this contest, I used to see this contest but I didn't really look at it with much attention and I was thinking it was only for the kids until I saw an adult participating and I decided to pay more attention to it and decided to participate.
This is one of the best contest I will not miss. I will be participating in this contest from now onward and I really appreciate the organiser of this contest @olesia.
Talking about the kids, kids has different characteristics and some of them are funny, some exciting, some annoying and so on.
In this week's kids of the world, I will be using my first fruit Doris in my entry.
Doris is my first child, she is a girl of 2years and six months. She has a younger sister whose name is Laura.
Doris is Funny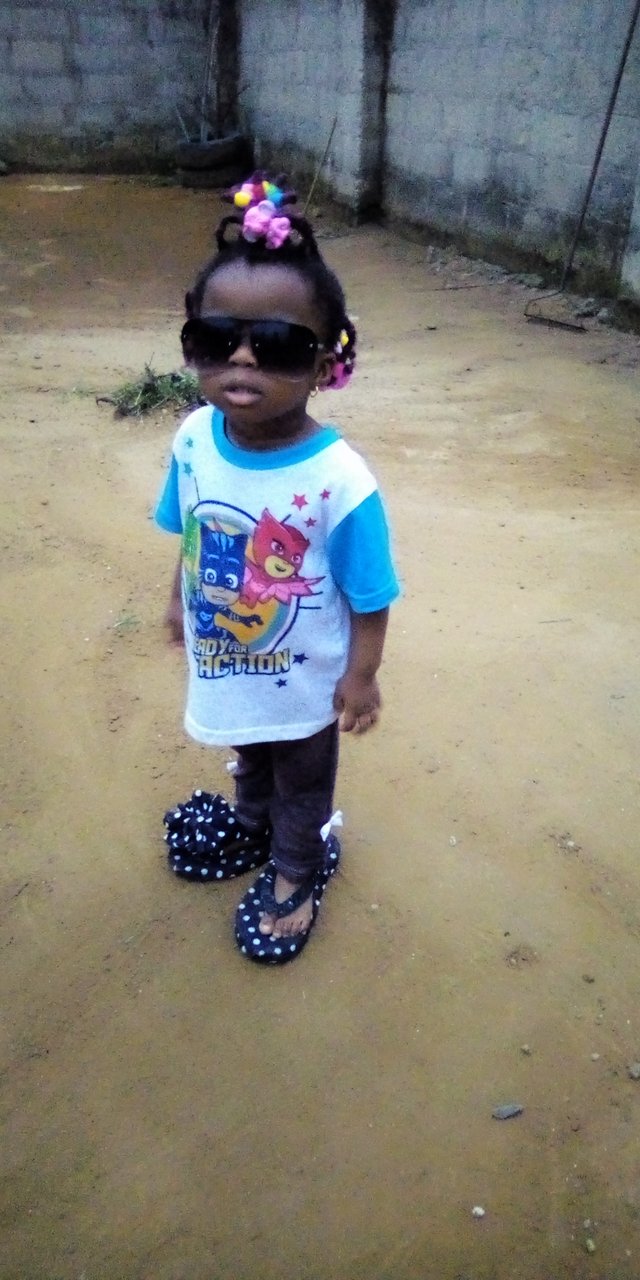 When I say she is funny, yes you can confirm that from the picture above. She does not hesitate wearing my shoes, my clothes, the father's shoes and sunglasses. There was a day she wore my high heel shoe 👠 and walk only for me to hear her cries because she slips down. I had to run and rescue her, but that hasn't stop her from wearing other's people's things.
Doris is Exciting
Apart from being funny, she is also exciting and does so many good and wonderful things that make me proud of her.
If water pours on the floor, she will runs to get a mop stick and mop the water. She also care for her younger sister by helping her to wear cloth even if she can't do it right at all time.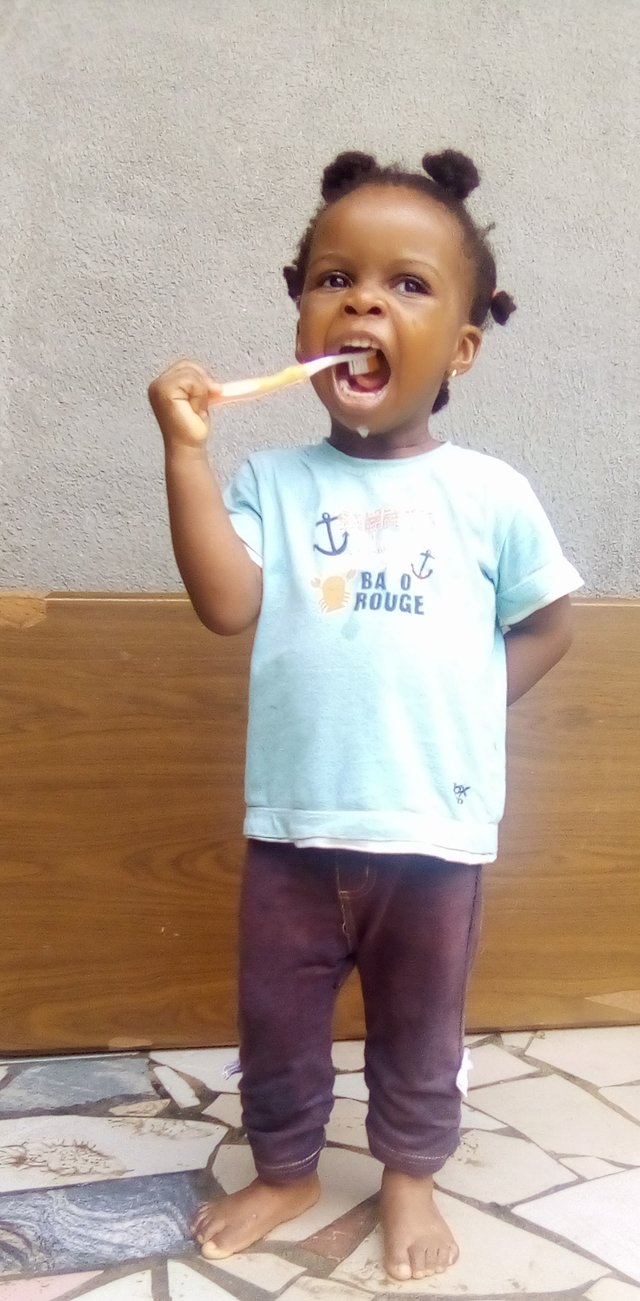 The above picture shows when she was brushing her teeth and I was so excited about it and i decided to take a photograph of her while she was brushing her teeth. She doesn't really like adult helping her do most of the things she want to do it herself, wheather she will do it well or not she will still want to give it a try. I really love and cherish her for that.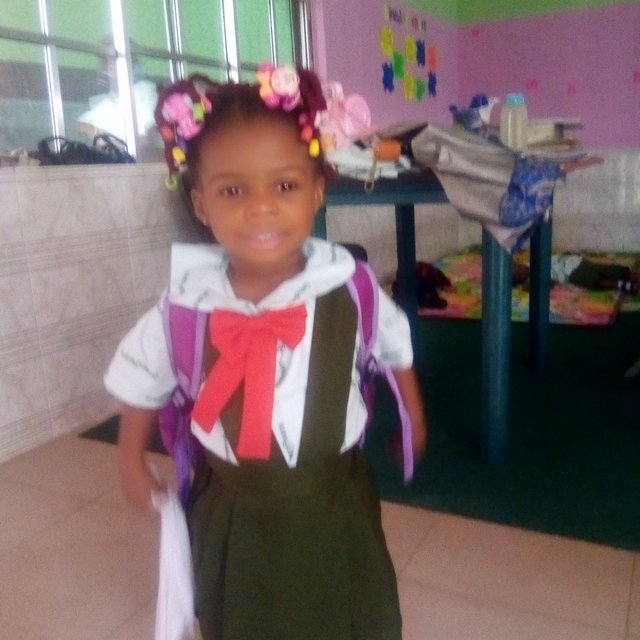 She don't just like going to school but she loves school. In days when there's no school, she will want to go to school.
She is intelligent and everyone whose knows her likes her.
She loves camera too and she doesn't waste time in taking photographs.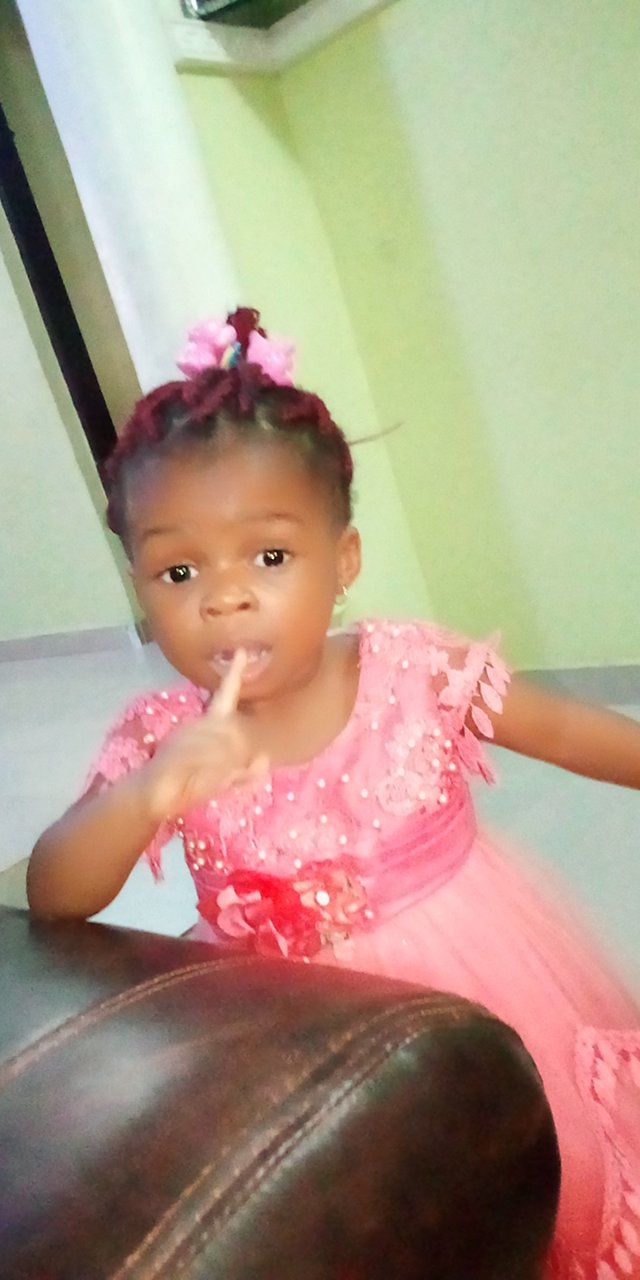 One of her postures for camera. If her love for pictures is measured in Club status, i believes she will be in club100. Hahahahahaha.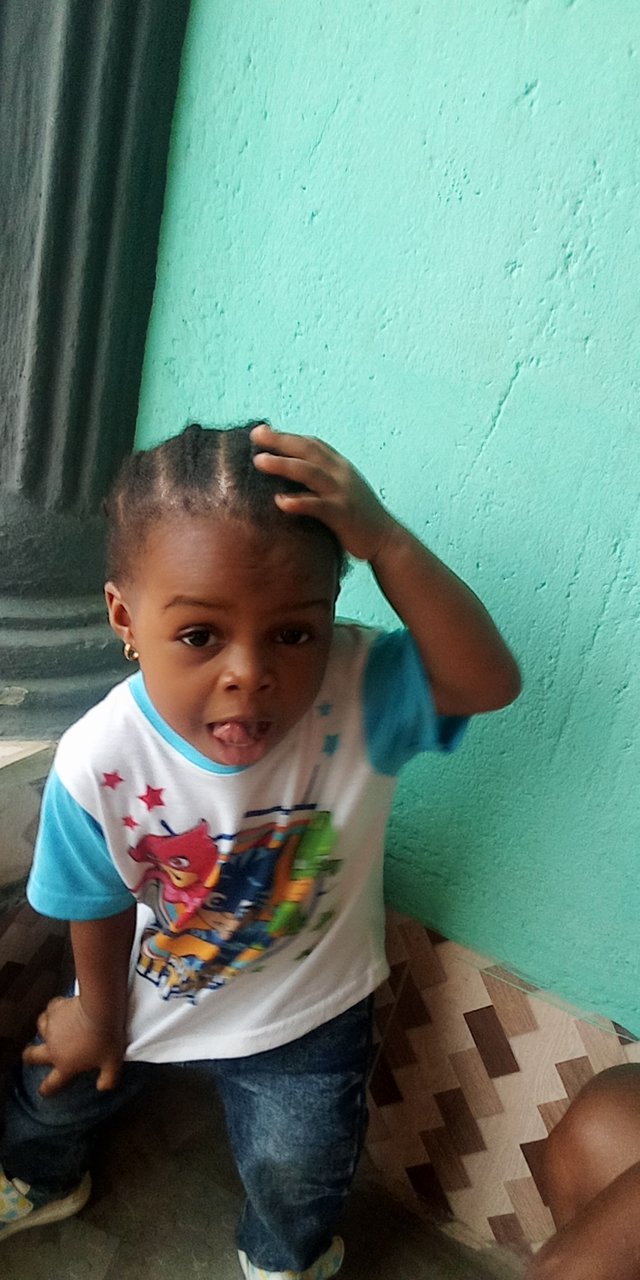 You see, one of her postures for camera. She loves it not just liking it.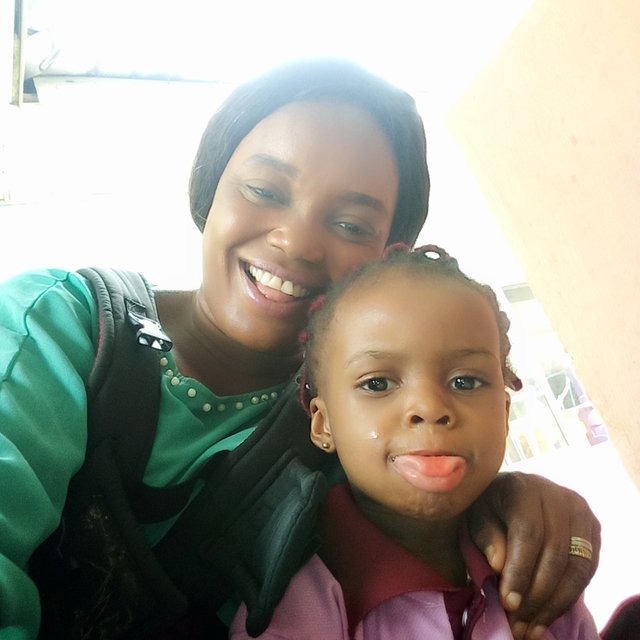 Here comes another one.
Doris is sometime annoying
The big question is why is she sometimes annoying. And the answer is, she can cry for Africans. If she is into a crying competition, I believes she will return home with a trophy 🏆.
She can cry more than an hour without getting tire and reducing the volume of which she used when she started crying.
Sometimes if she want to request for something, like drinking water, using the restroom or taking her toys from high positions, she will have to cry in request for those things and others.
An example of her crying for over an hour was the day, I gave birth to her sister Laura, this girl started crying when I went into the delivery room till I came out with her baby sister she was still crying. It was after I came out that I carried her and lie down on the bed while her baby sister was lying down separately in the baby's cot.
Do you now see that she can win in a crying competition? Hahahahahaha.
She has make her baby sister who did not always cry to join her in her crying club.
Conclusion
I really appreciate @olesia for always organising this contest, @ngoenyi for approving the contest and @steemkidss for being a kid's community and giving us opportunity to talk about kids in different part of the world.
I am inviting @madilyn02, @goodybest and @eliany.