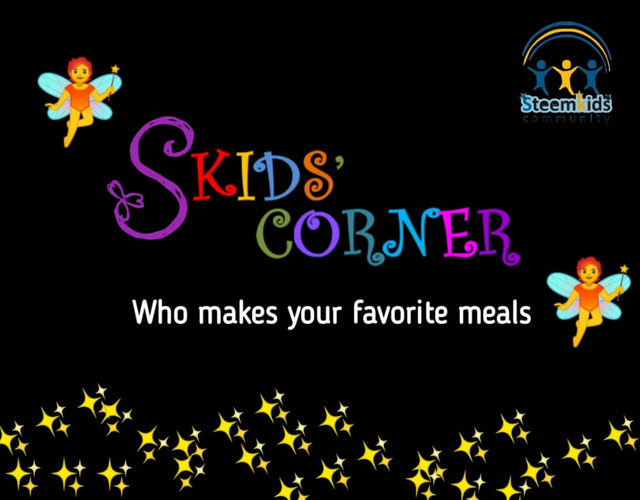 Hello dear kids, trust you are all doing great and having fun.
It is my delight to welcome you all to this new week of the skids-corner contest. we are very happy to see that you are all having fun with this contest and making new friends.
We express or appreciation to the active kids and you all deserve huge rewards. Thank you all for your good work in contributing to the community.
Each week we will be bringing in new theme for you to deliberate on. We want to make sure that you make meaningful interactions here and also learn from others. The theme could be to write stories, debates, about the chores you are doing or any proposed topic. You will be having the discussions under this post in the comment section of this post.
Try to engage with others by commenting on what they wrote about the weeks topic. It can form a basis for discussion.
WINNERS OF THE KID CELEBRITY OF THE MONTH WILL NOW BE INCLUDED IN THE HALL OF FAME. Read the post below to see what the hall of fame is about: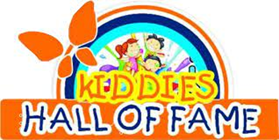 Introducing.... Steemkids Hall of Fame, Opportunity To Celebrate/Reward Our Active Kids
---
WEEK'S THEME: Who cooks your favorite meals
The discussion for this week is about your favorite meals, write who your favorite coo is. who cooks your favorite meals just the way you like it. You can also write what your favorite meal is.
Please be sure to follow the guidelines below:
Write up to 50 word and not more than 200 words on the week's theme
Please try to make comments on the entries of others
Mention friends to participate and to comment on your own entry and be sure to reply to your comments.
Write it as a comment under this post
Apart from writing and commenting, you can also share the link to the post you made in the community here and invite others to comment on it. Also you can say hi to your friends and invite them to the contest...
We invite all the kids to participate in this contest.
Verified steemkids
@ikramullah430
@imohmitch
@tasmia11
@joymm
@tarazona14
@esha2006
@leyxi209
@ghani12
@deben
@amjosh9
@dorismos
@yeri52
@david-o
@jlvillamizar
@kishwarsumbal
@favrite
@debimarissa
@ronindboss
@fuegohelado
@muna-chukwu
@katherine012
@nayanay
@lienla
@jueco
@jonnchima
@viviandaniella
@fortwis09
@ibtisamwaqas
@ijeoma345
@ekemini5
@justicechigo
@chimeroselam
@favour11
@princeifeko
@thecougar
@samuelsteemit
@madilyn02
@genebcm
@ahbaz
@darrenjord
@juandrodrig14
@mvalentina
@geoscary21
@fabianeg
@rmp20
@anthony27
@nuella03
@renrimaiki
@graciousgrace16
@jesuskids
@rita-o
@smartangel
@jedny2202
@inemesituwah
@akan12
@whakee
@hapoinessayang
@mkpoikanke655
@eti-ini25
@jeffxto
@bossj23
@izzybea
@mazi-focus
@konami09
@rhema01
@ijehdeboss
@chukwu10
@wizzyboy3
@elyayo
@samantha10
@sheban
@mtasha
@natyart
@massiu9
@miranda23
@jabuking04
Reward system
Please note that we have changed the reward system for this challenge. Three winners of the contest will have their current post submitted to the booming accounts. That is how we will be rewarding the winners from now.
We will also try to give upvotes from the community account to your comments of participation.
Winning criteria
The winners will be chosen from those who wrote according to the weeks theme and that commented on the entries that others have written.
This contest will continue till the end of 4 weeks and then the most engaging kid will be celebrated. He will be labelled Steemkids celebrity and he will be assisted to print a steemkids t-shirt. Also he will automatically enter the kids hall of fame for steemkids and join the other celebrities for special activities.
So strive to be the winner...

Winners for last week
The above winner will receive booming support on their active post in the community. Please make sure you have one...

---
Remember, this project is just for verified kids in steemkids community. if you are at the age of 13-19, read this post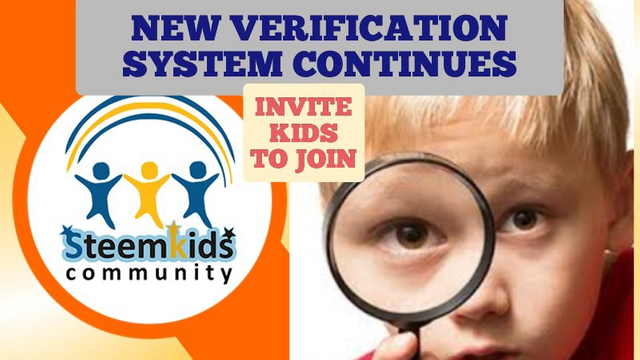 PLEASE JOIN CURATION TRAIL HERE
This project will be moderated by the kid moderator, @madilyn02
Join S-kids telegram group for more interactions with your fellow kids.

Thank you to the steemit team, @steemcurator1 and @steemitblog for their support for this project.
kids lovers can also support this project by contributing liquid steem or sbd so as to help increase the reward system for the kids.
Special mentions:
And others too numerous to mention.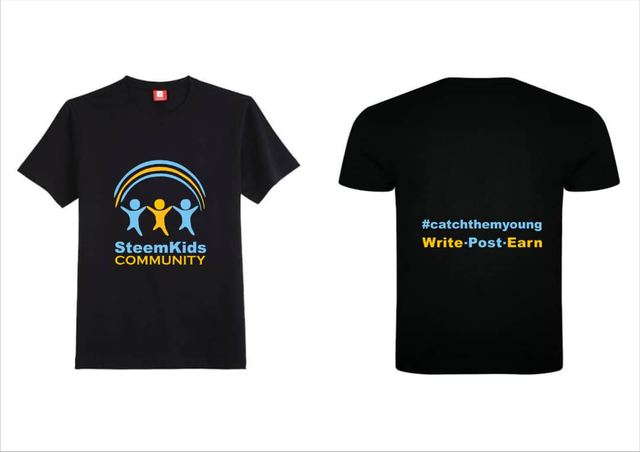 Support us by delegating STEEM POWER.
Best regards
steemkids Community team


Join our discord channel:::::::Join our telegram group::::::subscribe to our community::::::S-kids telegram group