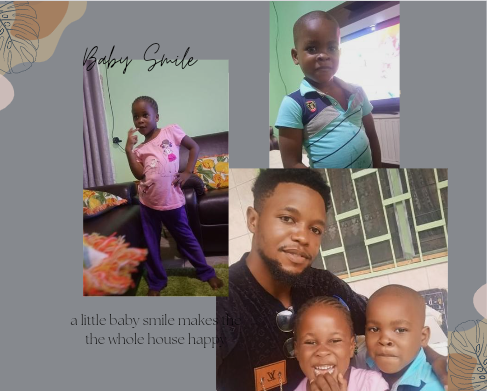 [Edited with Canva]
Greetings friends
I Hope we are all doing fine. it's a wonderful day out here with warm atmosphere favorable for kids. today i will be bringing up my diary forth on how i spends my day with my little cousins after a long time. it was all fun our meeting .To begin I will start by thanking the leaders of Steemkids community for the great job they're doing.
Diary
on this faithful Sunday morning, I woke up so excited as it's a day I will be worshiping before the Lord Almighty. I say my prayers and then took my bath as I was to attend the morning service.
I arrived service at 7:00 Am and that's the time morning service begins. As for breakfast that morning, worry not because I simply took hot water, as it's important with some health benefits.
In Church, service was quite good and a lot of activities where to take place on this particular day in Church. I so more love the sermon and the message they preach in Church on this day was so touching and inspiring. On this day we hard dance groups to display and lots more like taking Holy Communion, presentation of childbirth etc.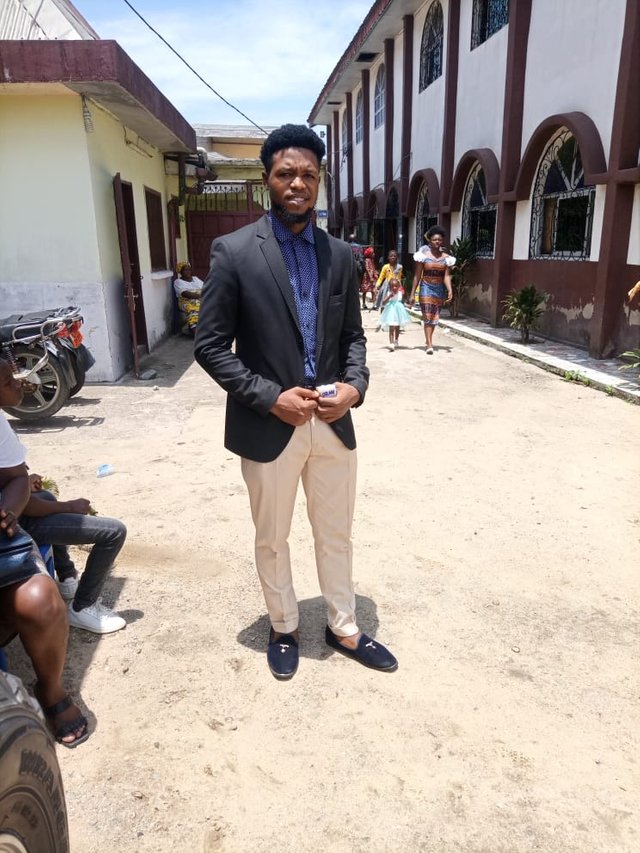 [After service]whats3wordslocation
Church finally close by 9:30 Am and I immediately took a taxi back home. it's a journey of 30 mins. At home I rested for a while and then. I prepare some stuffs I was taking along with me to visit my aunty.
Alongside were foodstuffs like: Potatoes, beans and maize. I left the house at 12:30 PM and finally arrived there at 1:30 PM. it's a 1H journey from my part of the town to hers.
At my aunt's place, the kids were so excited to see me after a long time and I as well, they started jumping over me and playing all over.🤣. I became exhausted at the instance because the punches and trampling I was getting from them was too much. it was like I have fallen in a Stampede😂.
First, I was served some, cold can beer. to cool down the stress by my aunt. Afterward I was offered a meal, but I couldn't accept it because of my health factor, and doctor's restriction. so I simply took my beer while watching Tv. We watch a technology movie on MBC 2 and I a lover of technology found it so interesting.
Afterward, I decide to take a some fresh air outside on the balcony while the kids accompany me there. the became my guards and didn't want me to move a step without them. Here we took some pictures together.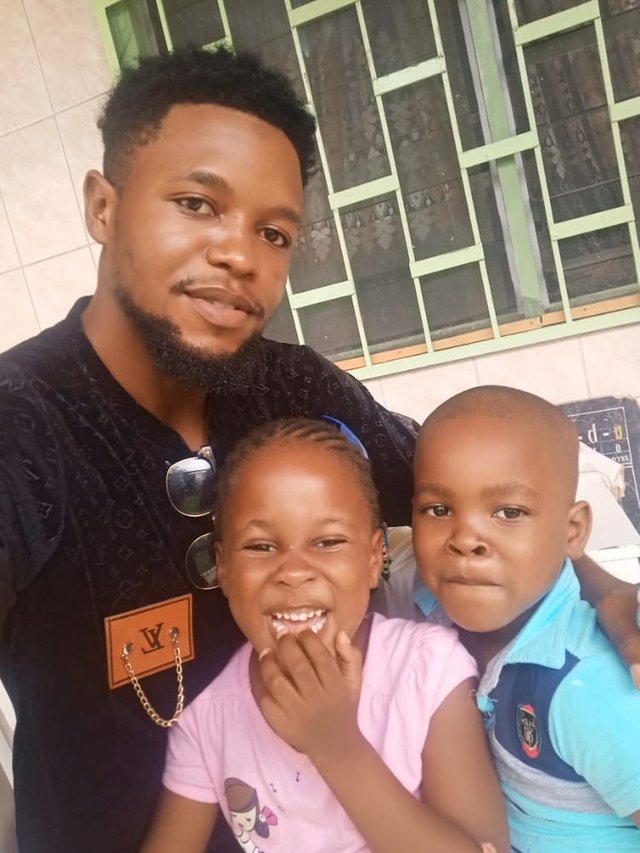 whats3wordslocation
Now let me introduce you to my cousin's.
| | |
| --- | --- |
| [joyceline] | [Junior] |
| | |
| --- | --- |
| [Favour] | [Junior and favour][Twins] |
These are the wonderful kids I had to meet on this day and they are extremely fun to be with. Joyce is the eldest sister to the two. Favour and Junior are twins and behold they disturb as hell.😂. Let me just pray I have only singles when I get married.
EVening was fast approaching and I had to leave early since I was living far off. so I discuss with my aunt for a while and then we say our goodbyes. so unfortunate for the kids, they tried to follow me but it was already late, so I promise them I will invite them over on a particular day before I took off.
I took a taxi from my aunt's place around 7:30 Pm back home, on my way, there was traffic and it delay me for a while as the traffic lasted for 45 mins. the police finally succeeded to clear it and I arrive home At 9:20 Pm. I was so exhausted but then I took a cold bath to freshen up. and after that I visited some post on steemit for a while before falling asleep.
CONCLUSION
I love kids and I will say I did miss my cousin's a lot and I guess they had miss me even more. It was a great encounter meeting them again and I love every bit of moment we shared together. Look forward to meeting them soonest. Hope you did enjoy my diary.
---
Credit to: @rafk
---