My Lifestyle Activity
10% for steemkidss
---
17 Aug 2022
Wednesday
---
Greetings to all Steemains
This is Piya from Bangladesh. How are you all?
Hope you all are enjoying your day. Today I am here to write about my daily diary with some specific topics. This is my first diary game post in this community. Before this, I participated in some contests arranged by the #steemkids community. Hope you all will like my post and encourage me to share my diary regularly. Let's start,
When I woke I saw an excellent sunny day. White clouds were roaming in the blue sky. The intensity of the sun was also quite high. It is difficult to go out in such weather. The temperature may be 35 degree centigrade, I didn't search on google. The humidity in the air was low. In the morning around 9.30 am, I took a photo of the sky. It clearly shows that it was a sunny day.
I went out for a while, it was tough to stay out in the sun. So I came back after a few hours. It was so tiring.
Whenever I went out in sunny weather, I try to follow some important rules of mine like:
Keep an umbrella with me.
I Cary water bottle with me.
Apply sunscreen on the face.
Wear dress expect the black colour.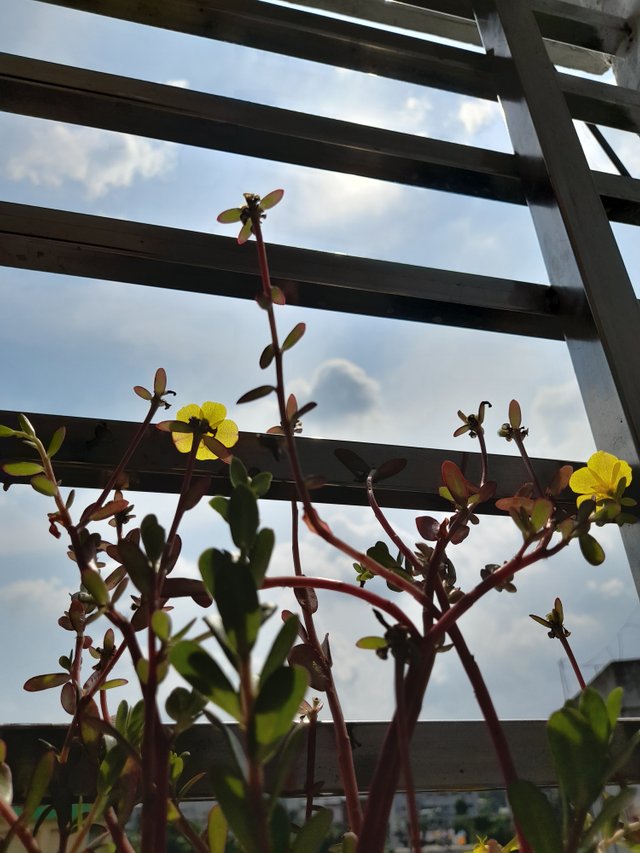 JJHH+X6 Dinajpur
---
My dress-up selection depends on the weather and occasion.
Today was a sunny day and a day to hang out with my friends.
I wore a cotton log top with jeans. I love wearing long tops. The colour of my top was pink. I also put on a scarf to cover my head. I always cover my head with a scarf. Finally, I put a mask on my face.
Today I wore a semi-hill shoe and took a mini bag pack with me. This was all my preparation for going out. I wanted to wear a wristwatch but later I changed my mind.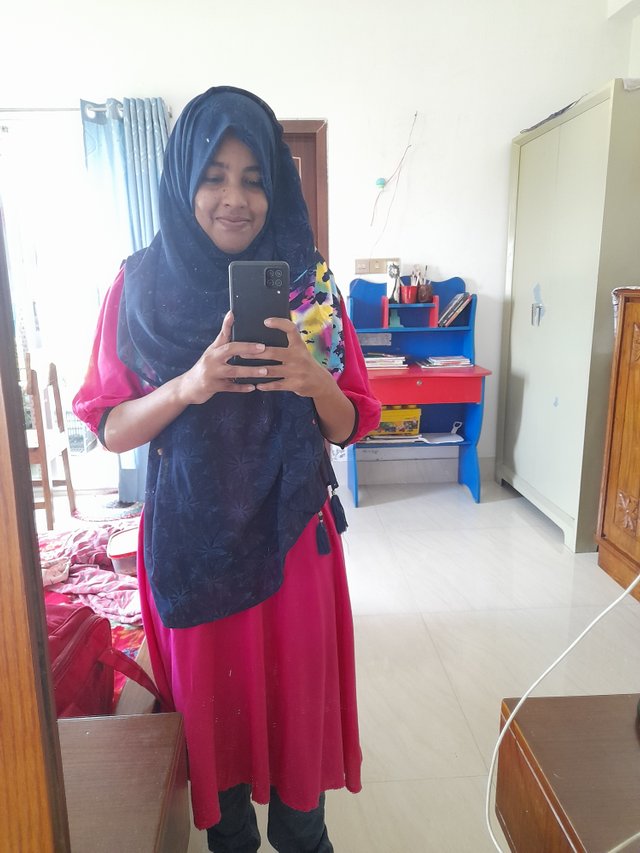 JJHH+X6 Dinajpur
---
My today's food menu was:
Breakfast- Tea, biscuits
Lunch- Fried rice, chicken fry, chilli chicken, Caso nut salad, cold drinks.
Snacks- Nuduls, tea and sweet (Rosogolla)
Dinner- plain rice with chicken curry and fish.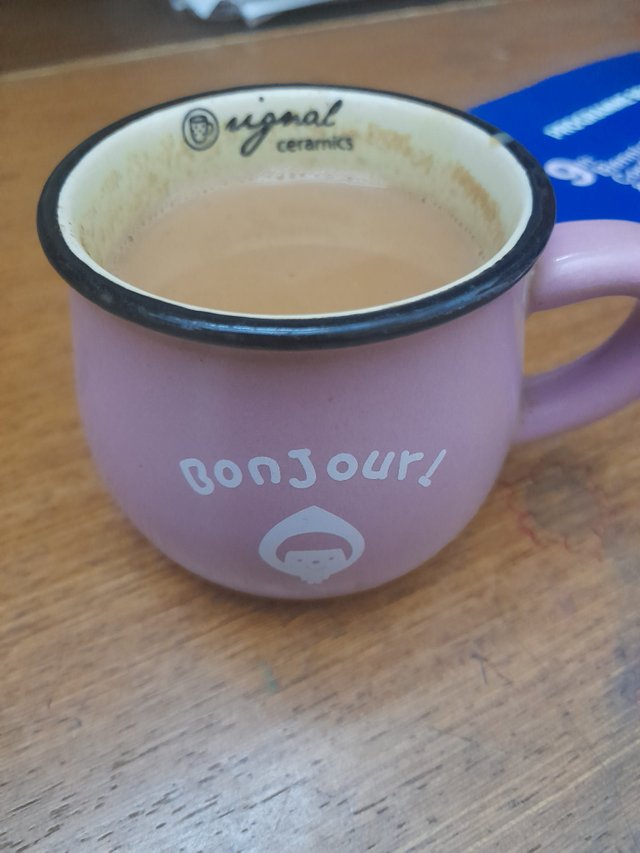 Breakfast
---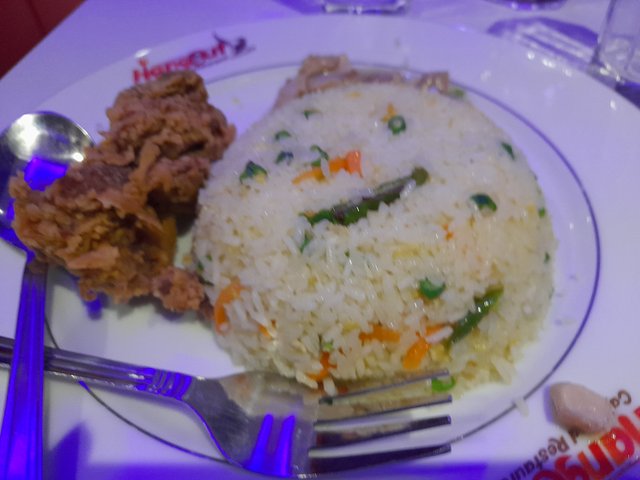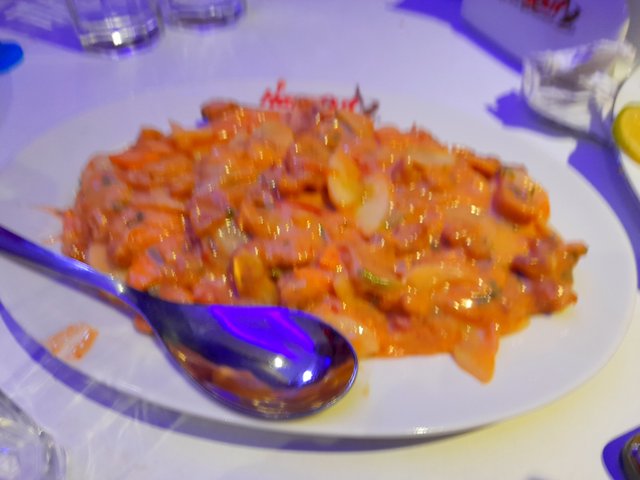 ---
Lunch
---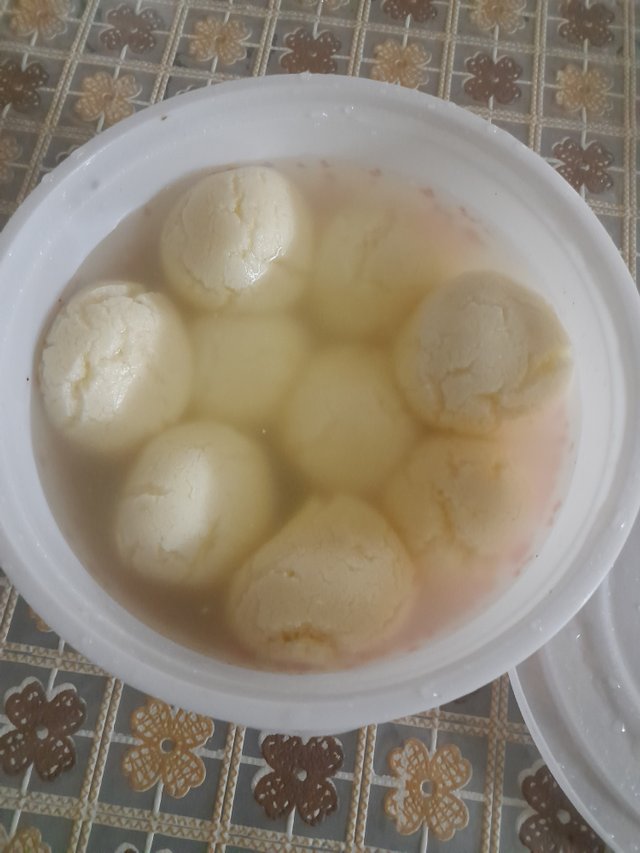 Snacks
---
I didn't purchase much today. But brought some necessary products. Here I am writing about my total purchase and price in steem.
| Product name | Price in BDT | Price in Steem |
| --- | --- | --- |
| Kit-kat | 60 taka | 3 steem |
| Chocolate | 15 taka | 0.75 steem |
| Coca-Cola | 25 taka | 1.22 steem |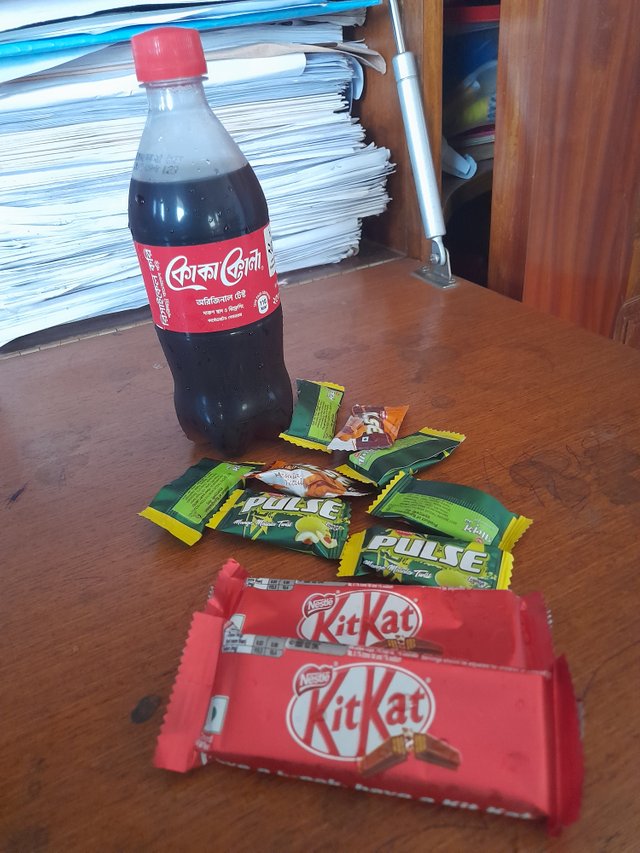 My pruchesed products
---
The traffic along the way
I live in a small city. There is a little traffic issue here. There is no jam in my city. All the way to my destination there was no traffic jam or other traffic issue. It is really saves our time. I captured a photo of the road while I was travelling to my destination. With this photo, you will understand the current traffic situation in my city.
The road in my city is also good in quality. In my city, there are a huge number of auto rickshaws. You can travel through these vehicles with less money.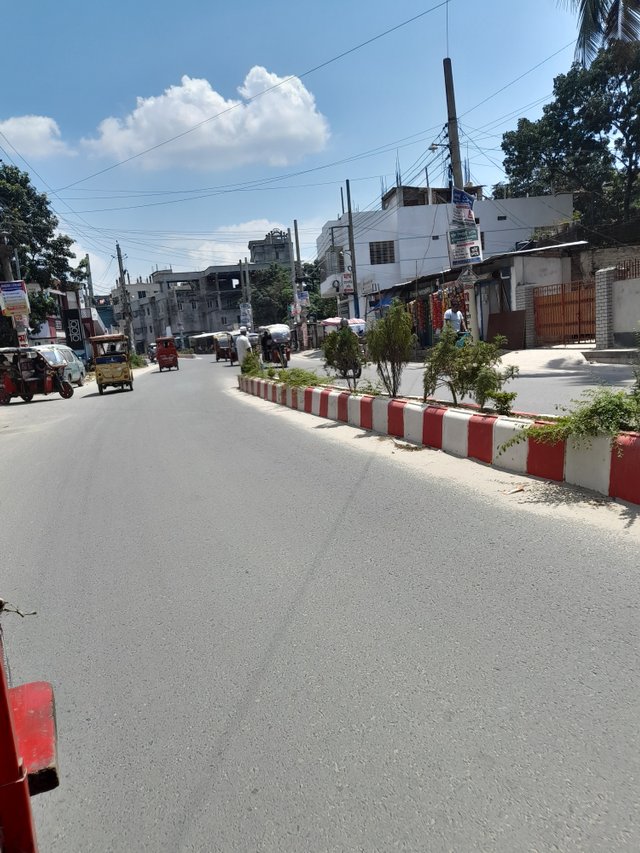 ---
Your overall feelings for the day
It was an amazing day with my friends. We ate at the restaurant which is recently opened. We tried their best item and it was not bad. Yeh! It was a good day indeed.
---
I am inviting my friend
Thanks everyone for reading my post
Regards