Preface
Hello friends,how are you all doing and you are warmly welcome to my blog,today I will like to share with you about my leisure for the day.my day really went well and despite everything I still marked out some time to have some rest.
Schools has just closed and we as student have much time to do some other works at home,some of the things I did today was wash the plates,take some pictures of the sky,take my bath and brush my teeth.i also has some errands run for my parents after some minor works,hope you will find it interesting to read through my post.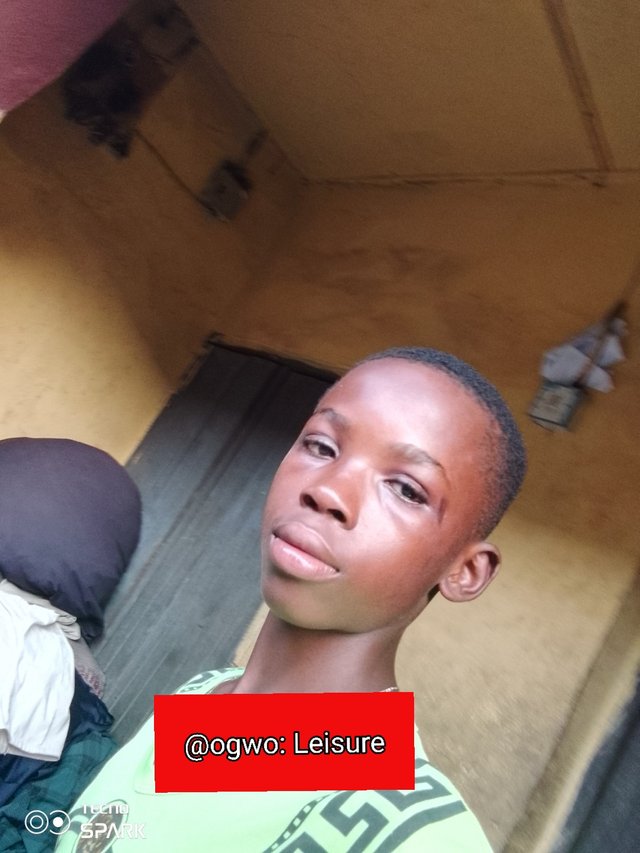 About my leisure
All my life,I have always been longing to go and learn how to use a computer so that I can design things with Corel draw,but I never had that opportunity because of one thing or the other.
But with the grace of good,I just downloaded myself a note of how to use the Corel draw to design things both with our phones or computers.and it has really been helping me a lot in my begin of NFT.now let's look into my leisure for the day.
When I woke up very early in the morning,I first said my prayers and had some works done at home like washing the plates,sweeping the house and observing my daily personal hygiene.
After these works,there are other thing I usually do in a day like blowing here in steemit,reading some if my note and other things.but in all I decided to wipe up those things and concentrate in reading throught the notes I had downloaded in the play store about the computer networking.it is really a nice not as I have learnt about the different types of computer networking and also how they all work.
Hope you will find it interesting reading through my networking note.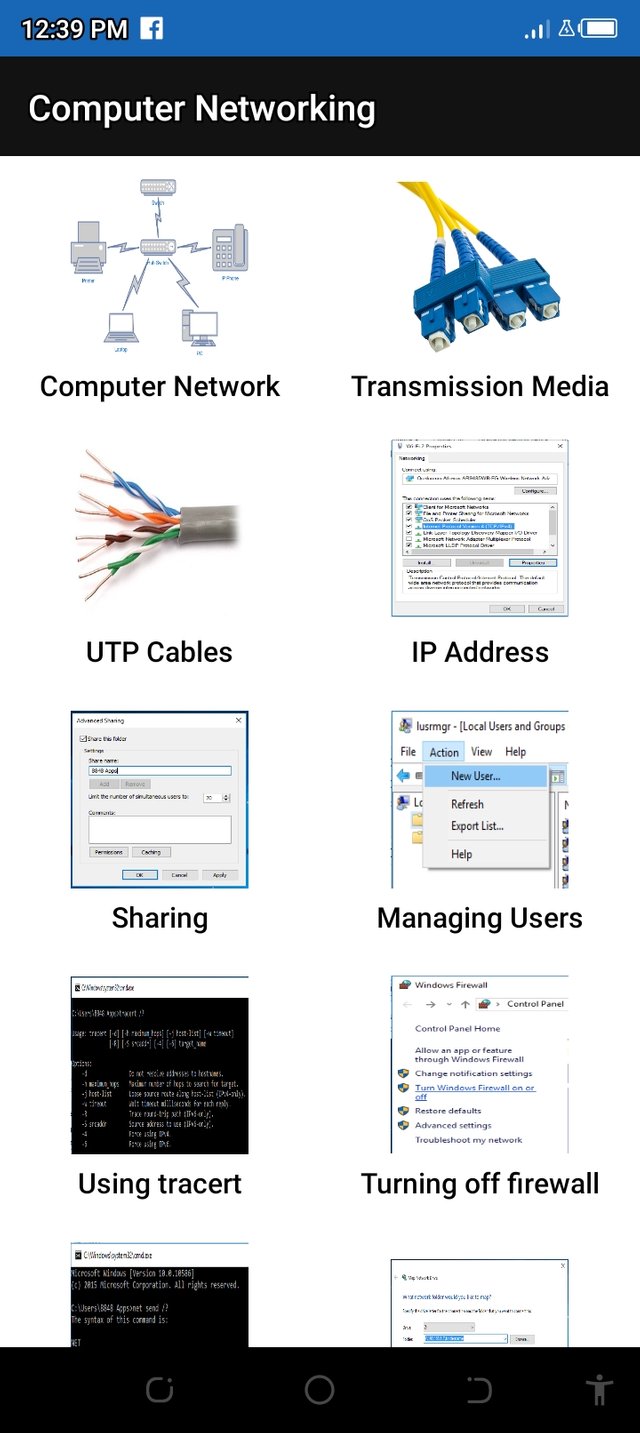 [screenshot from the computer networking note app in my phone]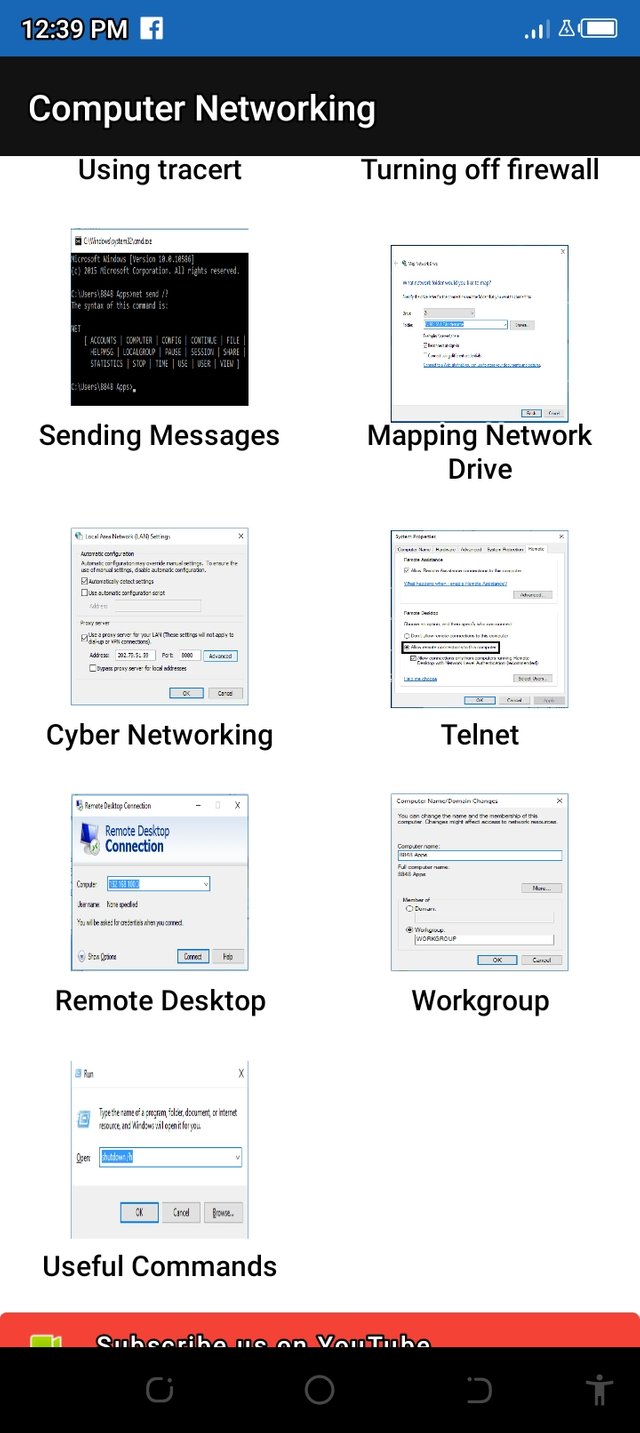 [screenshot from the computer networking note app in my phone]
I understand from the reading about the meaning of a computer networking as the connection of two or more computers in the aim to accomplish one goal.
There are also types of computer networking which I learnt from the note and I will list them to you: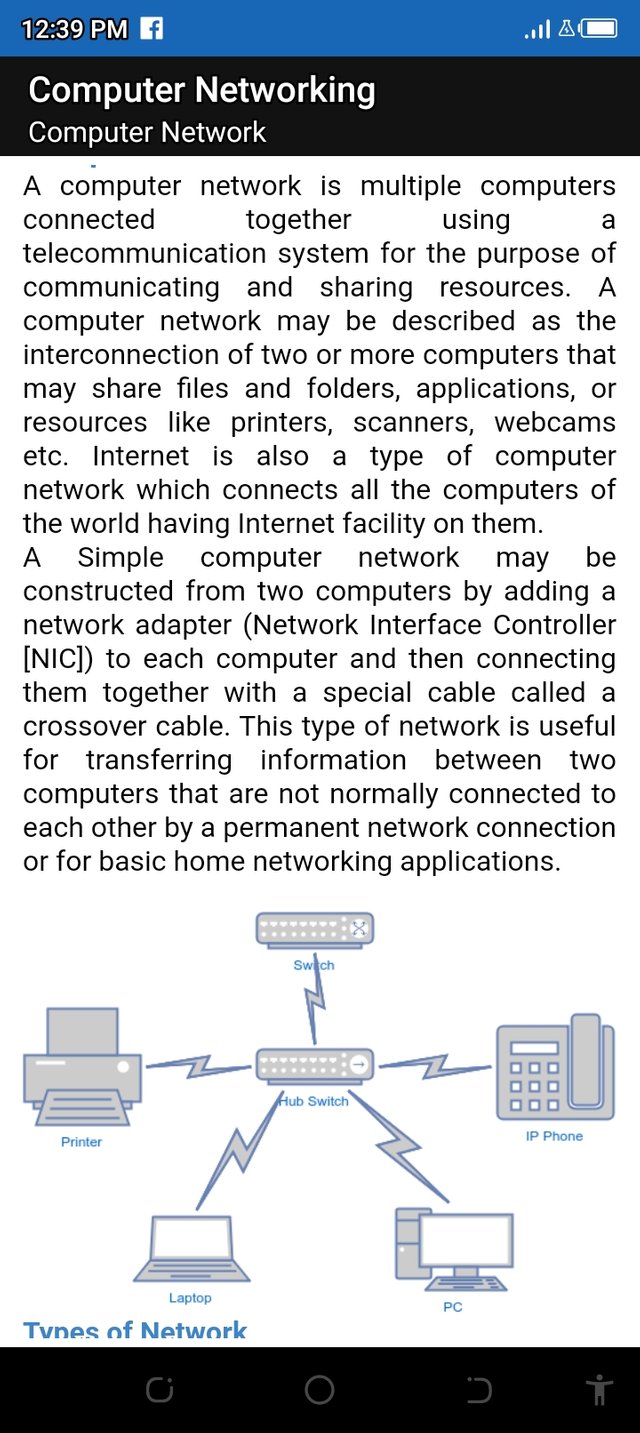 (the note I read)
Personal area network:I understand from my reading that this is a type of computer network that is used to communicate between computers next to each other.

Local area network:I also understand that this type of computer network is a type that is used to get two or more computers together and those computers must be in thesame room,building and can not go far away from each other.

Metropolitan area network:I just understood that this type of network is a computer network that connects tow or more computers and can not exceed boundaries,city or town.

Wide area network:I just understood from my reading during my leisure that this is a type of network that can work or covers a geographical area .
Why I choose to spend my leisure on reading about a computer networking
There are really many reasons why I choose to spend my time in this reading because I know the benefits of it.
Number one reason why I choose to spend my leisure in reading about a computer networking is because I am so desperate to learn more about computers.
It will really help me in the future although it's not my level of education now.
Knowing about a computer networking will really exposes you to know more about a computer and also how to build up your own network even when a sim card is not connected to the computer.
the time I spent while reading it
I didn't spend that much time in reading through these things because there are any other works to do,I just spent an hour while reading about a computer networking and I really learnt much on it.