INTRODUCTION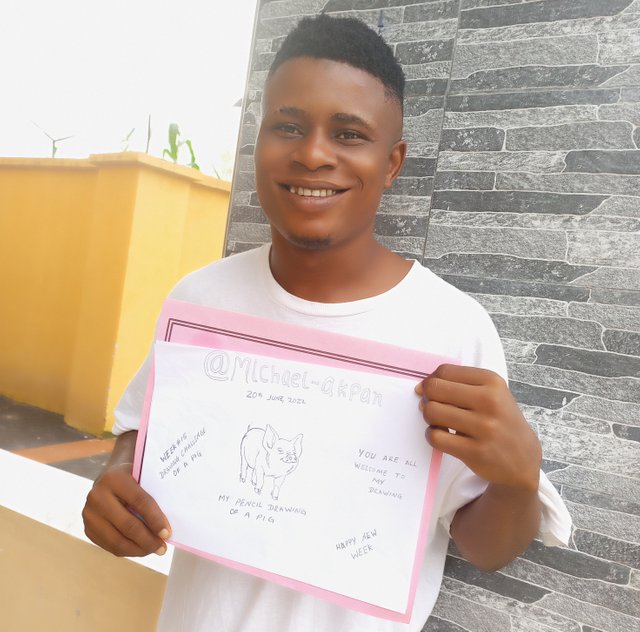 hello everyone, I hope you are all doing well, i really appreciate this another opportunity giving to us by @eliany for us to show our drawing talent by challenging ourselves in this week #15 drawing contest of a pig🐖 all thanks to her and @steemkids as a whole and also pls permit to use this medium to appreciate those that contributed to my success in the last week drawing of a zebra, I thank you all.
This week drawing challenge is my favorite so even though I don't have time, I promise myself not to miss it because I too like fried puck meat, therefore I am going to give you guys a really pencil drawing of a pig that will challenge all other drawing for this week #15.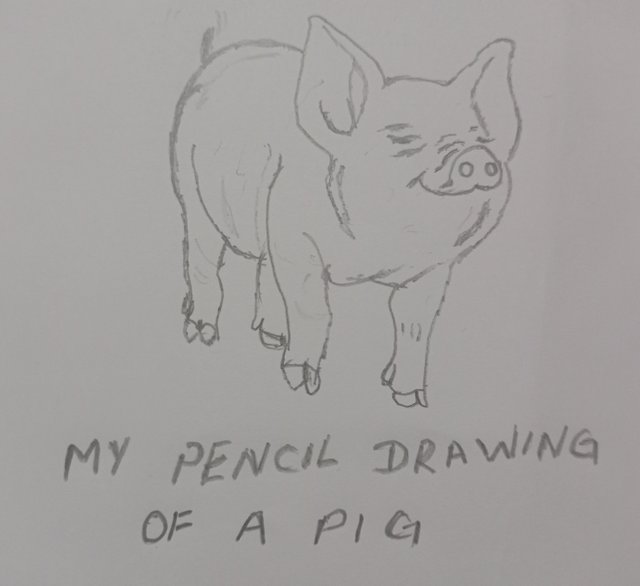 Describe a pig
A pigs can be described as an animal that eat both plant and animals matter. which simply means they are omnivorous mammals, with stout-bodied, short-legged, thick skin and light hair on it and also has a large ear, they eat anything the see even including their young once when they are hungry, pigs like dirty and cool place.
What qualities does pigs have?
there like dirty environment and also love to stay in a cool place like mud and water environment, they can be trainable, they are intelligent and social, they use behavior to control their temperature, they also have great concentration on what they are doing and they will give all their energy to make it done. they can easily be fooled because they can detect tricks.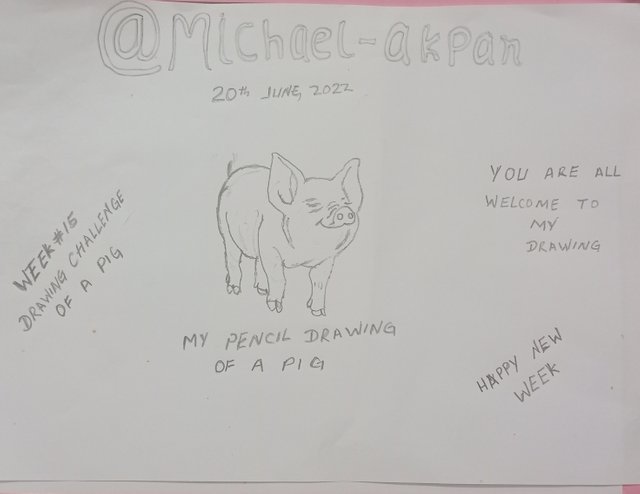 Have you seen one before? If yes, where?
Yes, I have seen many before and i also have 4 which I feet and train to support myself financially.
Are they important to man?
Yes, pigs are very important to man in so many ways, man raise pig and sold them to solved their financial problems, and some will also killed them to make puck meat and also make their profit. and pigs are also serve as meat to man.etc.
STEPS AND REQUIREMENTS USE IN MY DRAWING OF A PIG
REQUIREMENTS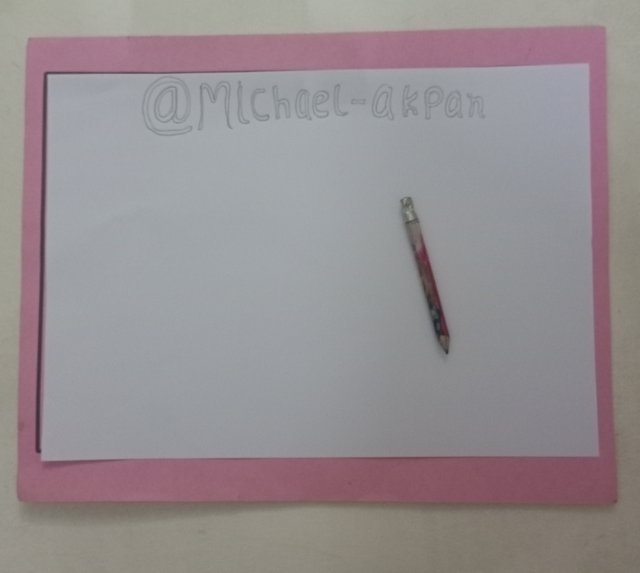 STEP 1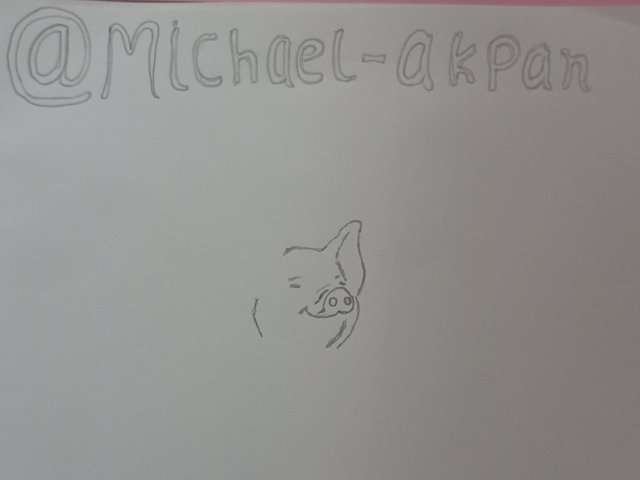 I begin my pencil drawing of a pig from sketching the face part. I start from drawing the nose, I put eyes and one ear.
STEP 2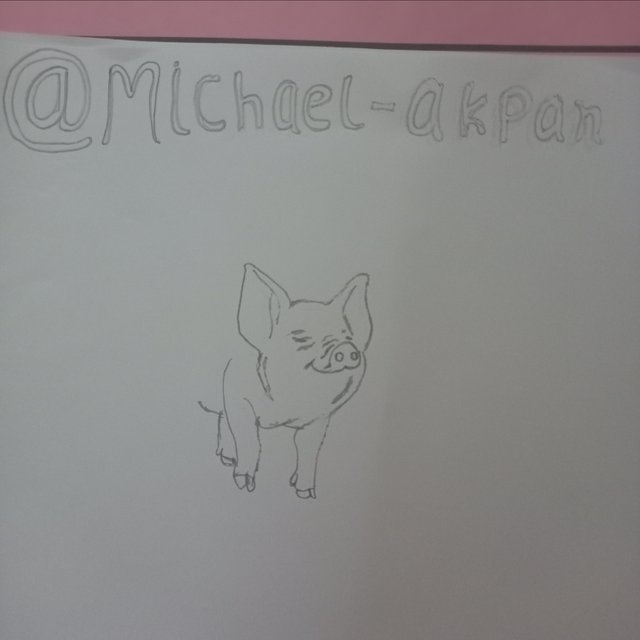 In step 2, I now added some body part like legs and the belly side and also complete the second ear.
STEP 3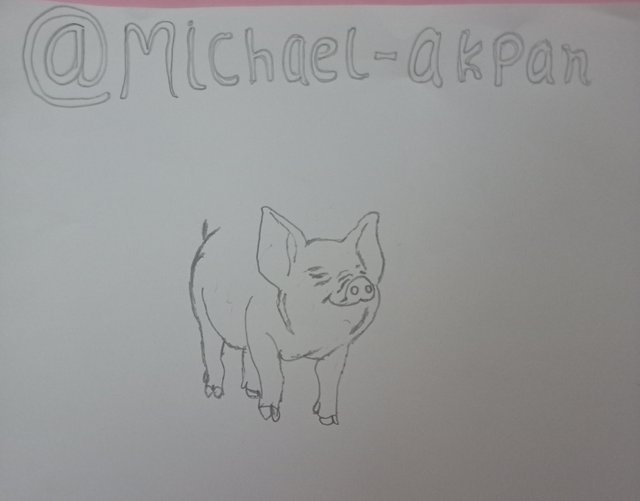 I complete the lets and then added little tail to it.
STEP 4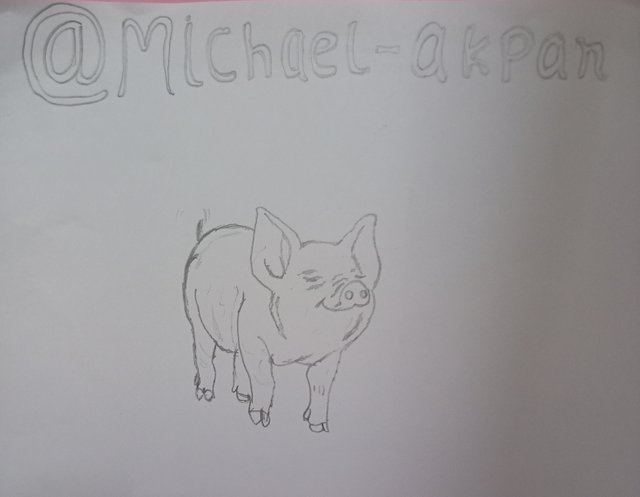 My final step I then complete the body part to get my full drawing.
Cc:
@Ngoenyi
@partjewell
@eliany
I invite
@zillastar
@sallyelvis
@augustybay
To join this week#15 drawing challenge of a pig.
About me:
https://steemit.com/hive-172186/@michael-akpan/achievement-1-my-introductory-post-to-steemit-mentorship-by-eliany