Hi all, My name is Lavanya, Housewife from India.
This is my entry post for the # Steemkids community's I love to take photos by @madilyn02.
It's a wonderful contest because our outfit represents our culture and tradition to others.
I am a housewife, so mostly I don't wear western clothes; I only choose sarees, chudidhars, tops, and leggings for my needs.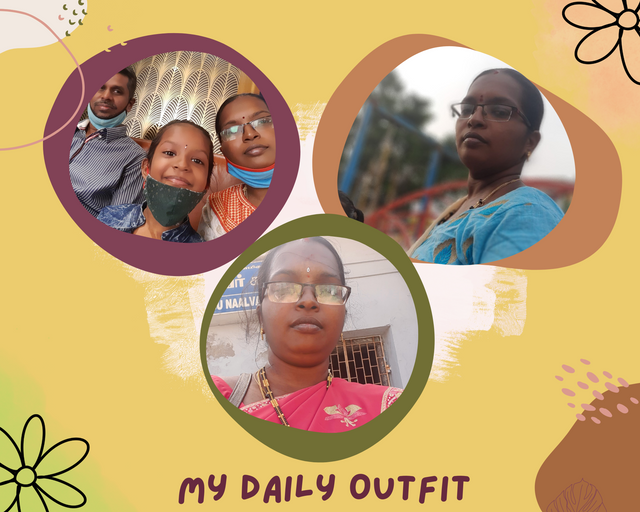 Prepare Using Canva
Dressing up is something that I've always been passionate about. I love to try out new styles and different looks. But I have limitations, so I choose what is close to my tradition.
I think one of the best parts of dressing up is confidence, especially when you're trying new things. When you feel confident in what you're wearing, it gives you a boost of energy, which helps with all aspects of life. You can be more creative when you have that confidence in yourself! I strongly believe it. That's why I always try new and different styles for my kids. Because at present, my choices are limited in my home.
I prefer lightweight cotton dresses, and my saree collection includes cotton, slik, printed, designer, pattu, and many others. Those range in price from expensive to inexpensive. Mostly, we buy costly sarees for wedding needs.
Based on my needs, I choose which dress I want to wear.
This means if I go to a temple or any function, I mostly wear sarees. If I go to nearby malls, I wear tops and leggings. If I go for any other purpose, like shopping or visiting friends' houses, I wear churidars.
As a result, I choose my outfit based on the location and significance of the occasion.
---
My Daily Outfit Cloths No-1 : Sarees
---
Sarees are my favourite everyday clothes.
I set my sarees in the number one position. Because when I go to temples, family occasions, and marriages, I wear sarees mostly.
I sometimes choose which to wear based on the amount of time I have to travel, the importance of the function, and my relationship with them. That day, I decided on my dress attire.
My daughter sometimes chooses her matching dress, which I find very enjoyable.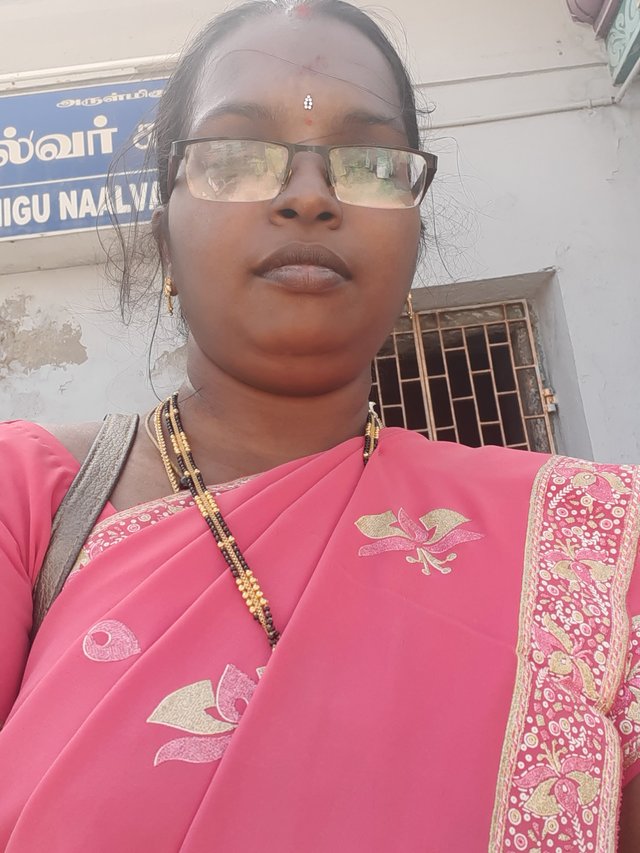 This is My Picture when I go to Attend Function In Temple
What3words
Last week, one of my relatives' 50th marriage anniversary was conducted in Arulmigu Thiyagarajaswamy Temple, Chennai.
I belong to one of the most ancient temples in my area, so I wear a light-weight designer saree to attend this function.
---
My Daily Outfit Cloths No-2 : Chudidhars
---
My Chudidhars are my second priority in dressing. Mostly, for all my needs, I prefer those. because they are very comfortable and easy to handle.
Two days ago, I visited an exhibition near my home. To spend my time there, I wear Chudidhars. Cotton is my primary collection, followed by other varieties. I don't like ready-made dresses because they're not suitable for my height, so I buy material, then give it to a nearby tailor to stitch.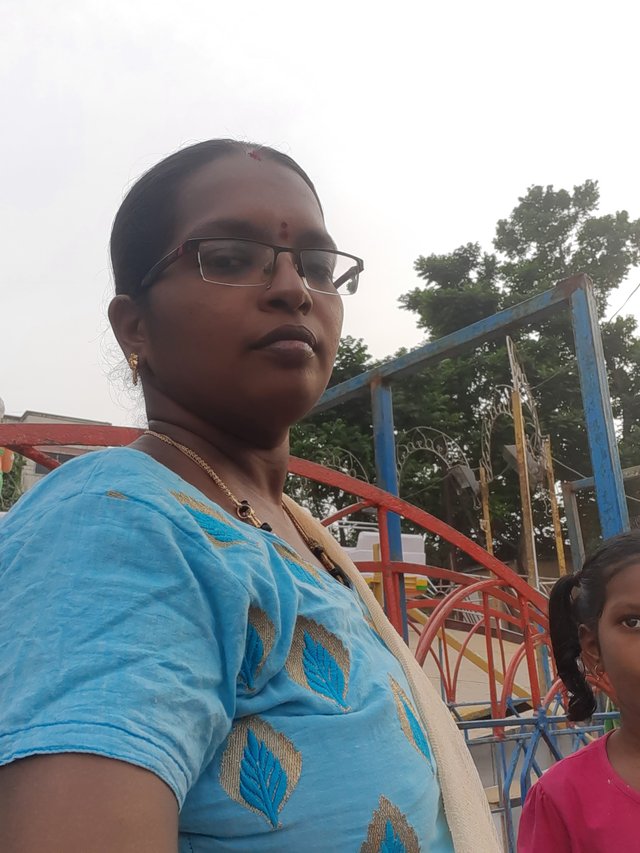 This is my pic when I go to an exhibition
What3words
Here I am wearing a simple cotton chudidhar. It is the best choice for me to enjoy my time here.
---
My Daily Outfit Cloths No-3 : Tops & Leggings
---
It's my third priority dressing outfit. Mostly I don't have that much of a collection, but for regular daily use I use this variety of clothes. That's to always choose cotton tops, mostly with branded leggings.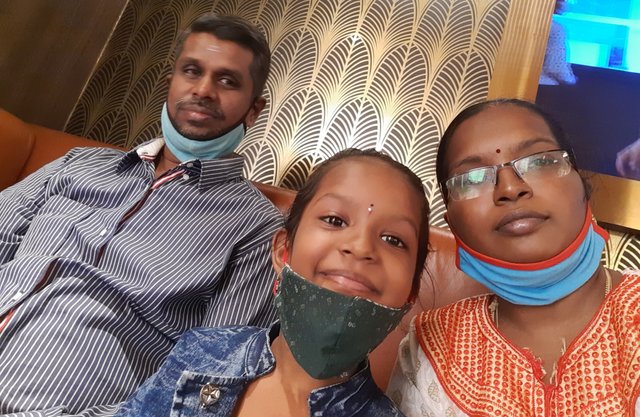 This is my pic when I go to the movie with my family
What3words
I recently went to VR Mall with my family to watch a movie. For this purpose, I wear a cotton top with leggings. because it's best for me to enjoy it there with comfort and confidence.
---
So, I choose my outfit based on my mood, where I'm going, and the significance of the occasion.
Thanks for making this such a wonderful contest for us.
I inviting my friends to participate in this contest @ikmalhariamuna, @ripon0630 ,@ternuritajessi @zulhendra, @msdbitco and @shohana1.
For knowing more details about this contest go through this link
Thanks all for spending your valuable time on my publication.