The development of a baby is really dependent on factors like nourishment received from the mother, genetics, and the mother's health during pregnancy. Sometimes, babies are born with disabilities. One of these is clubfoot.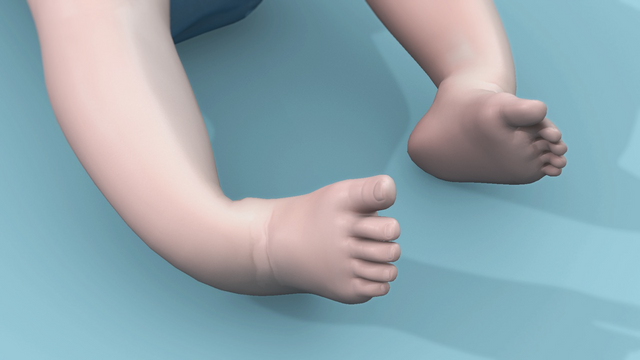 source

A clubfoot occurs when the baby's foot is twisted because the tissues connecting the muscle to the bones are shorter than usual.
This is quite common as research has shown that almost 150 babies are affected by this every day around the world. It's more common in boys. The first type of clubfoot is the idiopathic clubfoot. It's characterized by a rigid and stiff foot that is difficult to manipulate.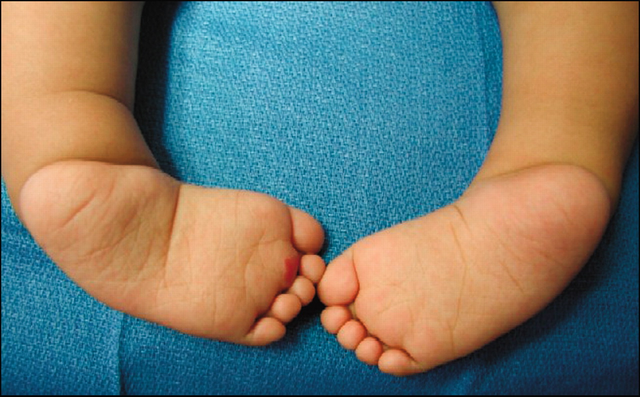 source

There is also the existence of positional clubfoot. This is caused if the baby is in a breech position in the uterus. Thus, its caused by the baby's position in the womb. Environmental factors like unhealthy lifestyle such as consuming drugs during pregnancy and smoking during pregnancy can result in the baby been born with clubfoot.
With clubfoot, you will notice the baby's foot remains twisted, the heel points downwards and the front half of the foot turns inward.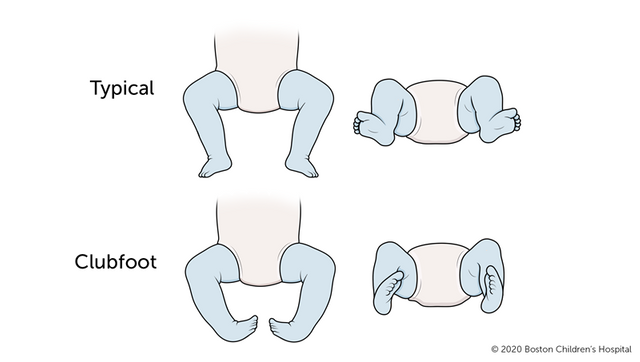 source

There is limited movement- the child may not be able to walk normally, the shoe size of the affected foot might be smaller than that of the other.
Treatment of club foot.
1 Using the Ponseti Method.
With this method, the healthcare professional moves the foot to the proper position and puts it in a cast to keep the foot in place. This involves stretching of the affected foot.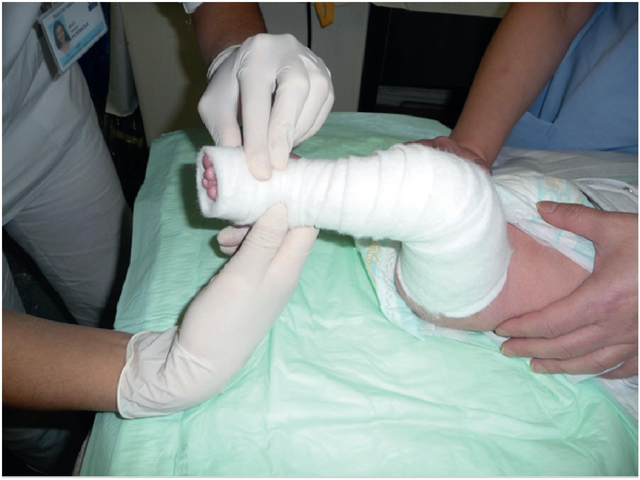 source

2 The French Method
This involves mobilization, stretching, and taping the foot to maintain the foot's range of motion.
3 Surgery
This is required for severe clubfoot that does not respond to the above treatment methods.
It's very important for parents to know the likely cause of clubfoot in order to prevent the occurrence of this in their children. The consumption of harmful substances and smoking should be avoided during pregnancy. Medical care should also be sought anytime parents identify any unusual thing with the foot of the child.
Let's do our best to protect our children from clubfoot!
Cc @steemkidss