Hello everyone my name is @ikramullah430 and this is my submission post for the contest "Kids of the world" arranged by lovely @olesia.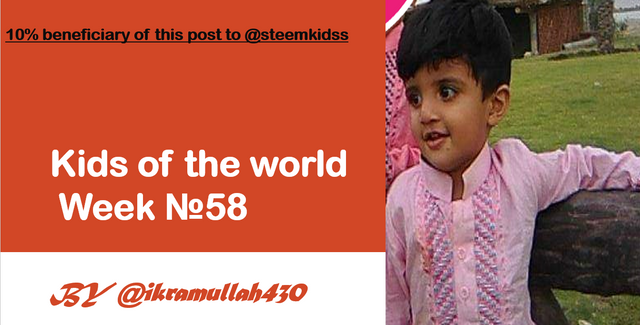 Introduction
Today i am going to talk about my second cousin Sanan. He is a 7 year old preschool student. He has a melting heart and soft personality, i will try to represent his personal qualities with the picture representation at my best.
He has the beautiful soul full eyes with which he can steal many hearts.
The pictures and the stories behind them
This picture was clicked by his uncle who has a #canon #DSLR camera which is the reason of picture clarity. It was taken when he was only 3 years old.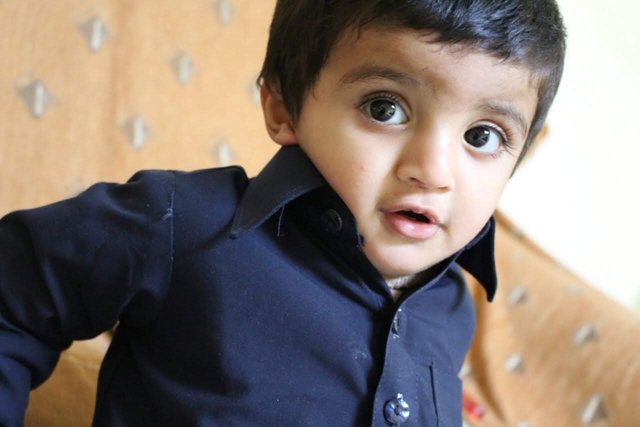 He loves his elder brother Wajahat who is quite enthusiastic in himself(I will show you guys his pictures next week). He loves to be clicked any where any time. But if without his family members try to click his pictures he become shy and wouldn't smile at all. He love to swim and getting his swimming lesson by his father as well.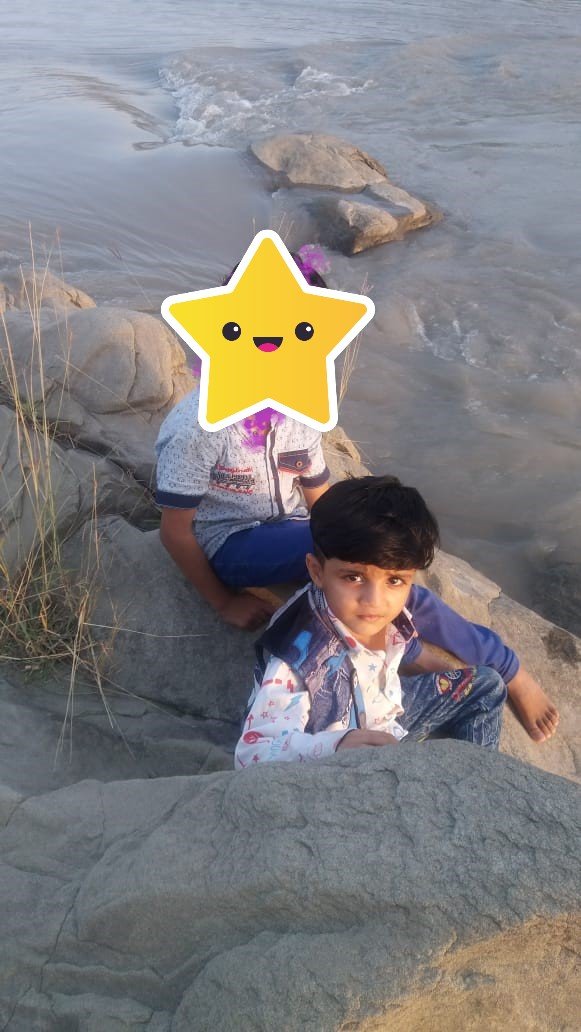 He has a unique style sense which is modern and looks cute on him. At this young age he himself tell the hair dresser about his cuttings and also he choose his dresses according to the occasion. He always brag about such things because he is so enthusiastic and choosy about his attire. Some times i feel he will be a model because he looks like he is born to be one.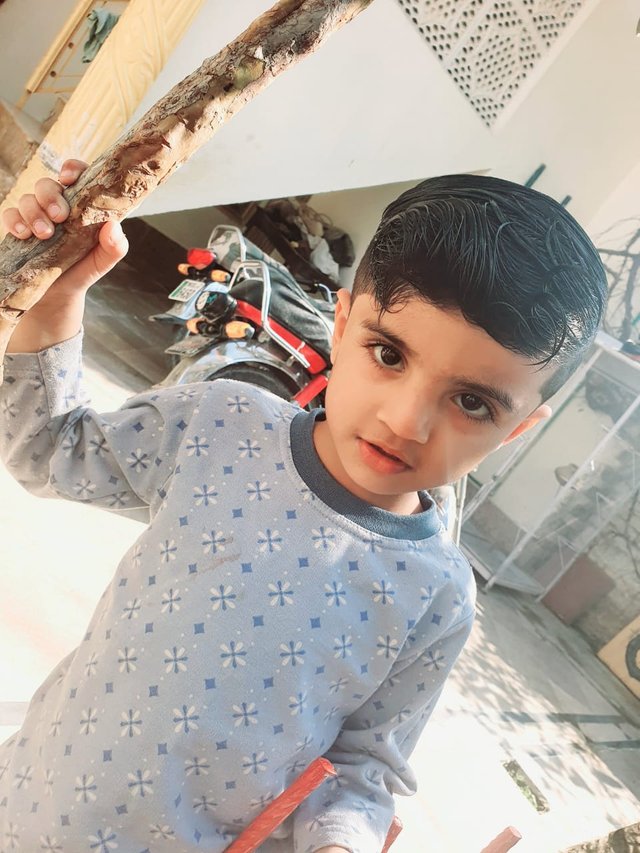 He has a thing for boating and activities which include water and swimming. As Sanan lives in the river bank side he always asks his father to go for boating which is very close to them and also not that much expensive. Here is the picture of him from boating with his family.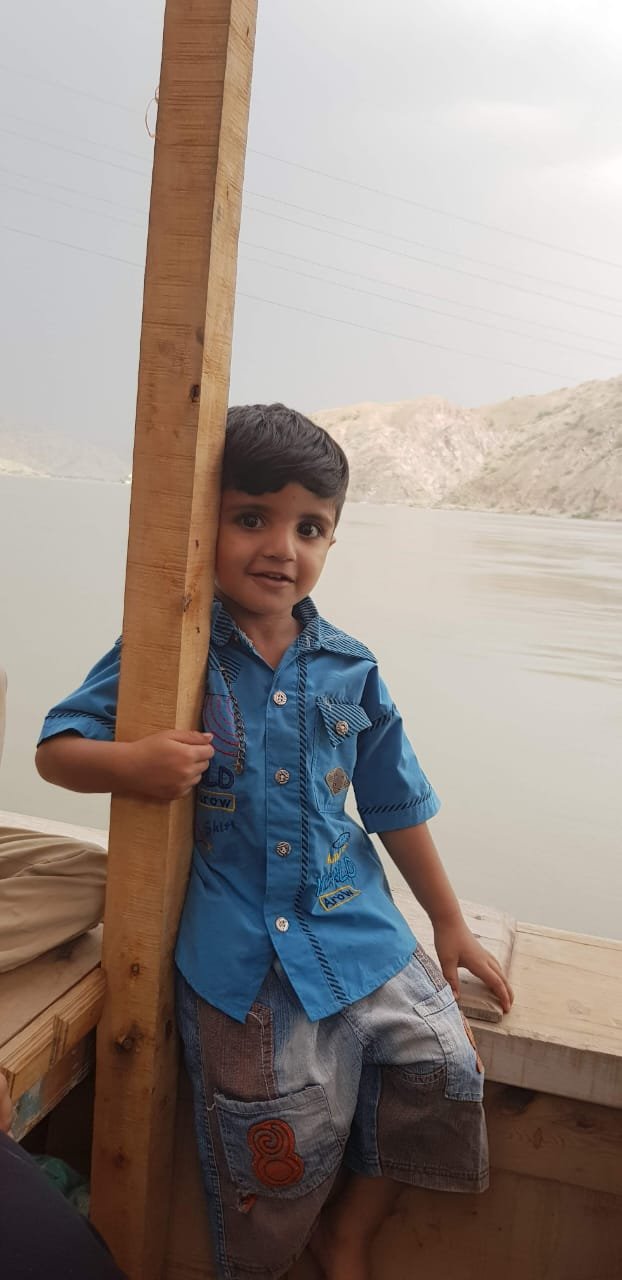 Every kid loves his family memebrs and share a special bonds with their loved ones. As i mentioned before sanan is not that much open to everybody , but he do love his father a lot. His father is his happy place no matter what he is always attach to his father. He also felt strong when his father is around so he can boss around on other kids 😃.
This is the face he makes when he fight with other kids and seek refuge under his father shoulder. This is most epic reaction and also every person in the family know this fact about him ❤💕.

He also loves to play guitar. As this young age he didn't own one but he always try his elder sister's to play his favourite rhymes on it. This picture was taken but his elder sister out in the park where he enjoy both his favourite activities (cricket + guitar) at once by holding a guitar like a bat 😜.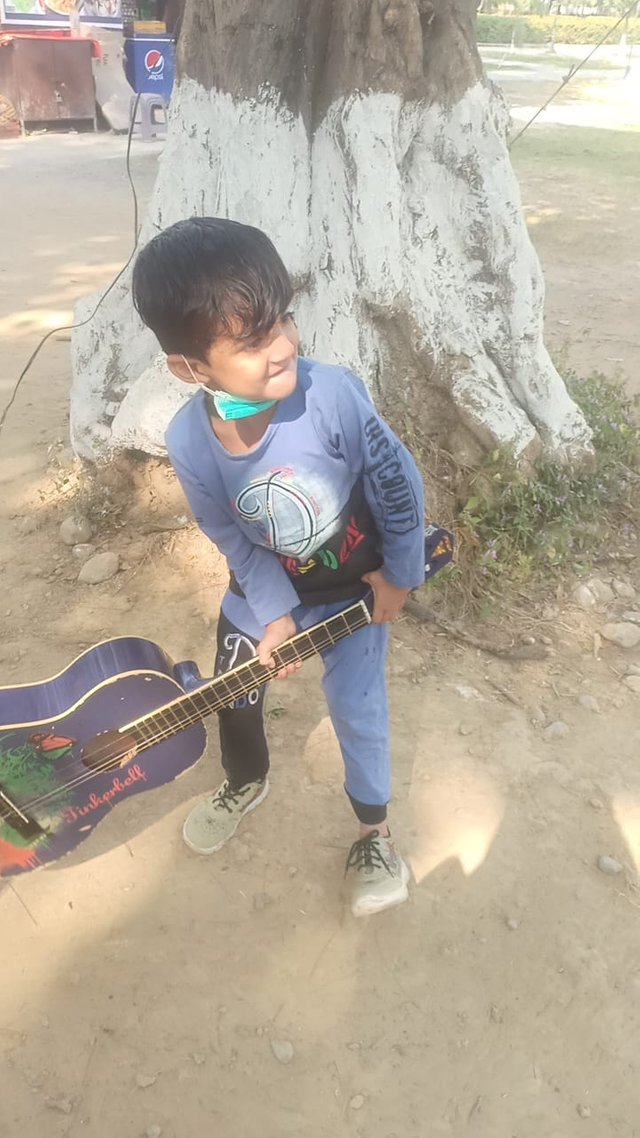 Conclusion
kids are the ones who're very essential for deciding how the world is gonna be after a few years. So if you possibly can perform a little true within the existence of a infant then there may be change, at least a slightest change, inside the global to come. Kids are the soul to the depressed society which is becoming more and more down with every passing day. This and many other reasons kids are consider as a therapy to anxiety and depression by many doctors as well. And with this contest many people feel more connected to the kids as a whole, for which i appreciate👍this contest by
@olesia
. I am honoured to be a part of this contest.

Cc:
@olesia
Regards,
@ikaramullah430