INTRODUCTION
Hello my lovely friends in @steemkidss, how is everyone doing today, hope you are doing great and having a wonderful day.
You are welcome to week #18 Drawing challenge, Draw a butterfly given by one of our hardworking member here in steemkidss, her name is @eliany.
In todays post i will be showing/teaching you guys the steps i use in drawing a butterfly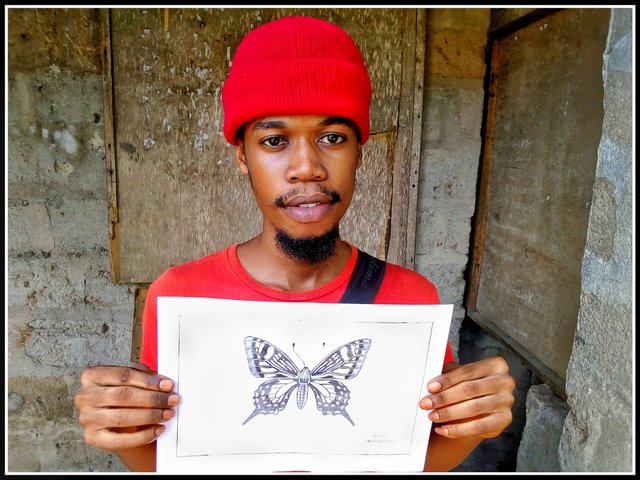 DESCRIBE A BUTTERFLY
A butterfly is an insect that flies, it has a big wings which is bigger than it's body, it is of many colors and they are attracted to flowers.


WHAT CAN WE LEARN FROM A LIFE STAGE OF A BUTTERFLY
The life stage of a butterfly teach us that we should always be ready to embrace change in our lives, to leave the old live you were loving to embrace a new one.


HAVE YOU SEEN ONE BEFORE?
If yes, where?
Yes, i have seen it before, almost everywhere i go. But the place i normally see it most is the frontage of our house, where we plant different types of flowers.


ARE THEY IMPORTANT TO MAN, WHAT SIGNIFICANT ROLE DO THEY PLAY IN HUMAN LIVES
Butterflies are very important to man in so many ways, especially in the farm cause it helps in the pollination of plants in the farm or garden, and it helps flowers and other plants to produce new seeds


DO YOU LIKE BUTTERFLY?
Yes, i really like butterflies, it makes the environment looks like you're in a Fairies environment.


MATERIALS UEE FOR THE DRAWING

THD STEPS IN DRAWING A BUTTERFLY
Step 1
The first thing i did was to draw half of the butterfly's body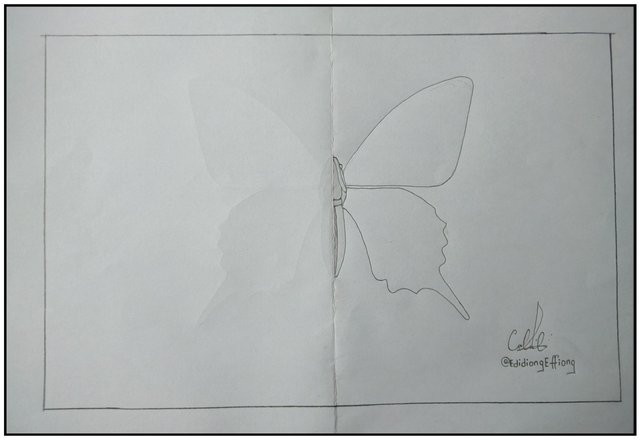 Step 2
Then you bend the A4 paper into half, and i trace the half that i drew and it appears on the left side.
then i draw it out.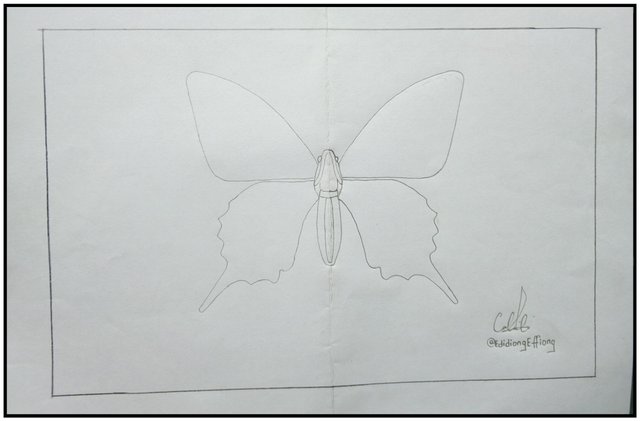 Step 3
Then you draw the righ wing an detail everything on it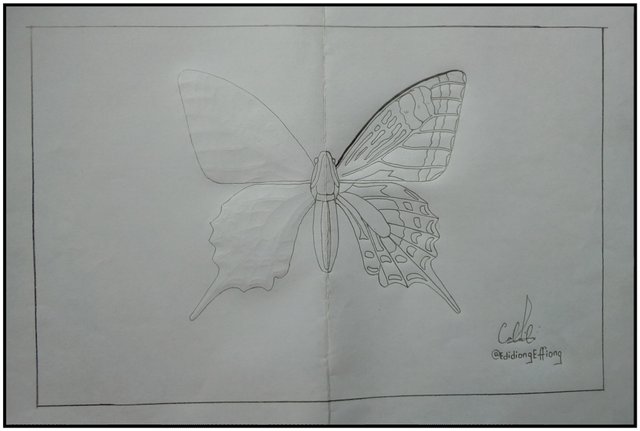 Step 4
Then you apply the same procedure to the left wing.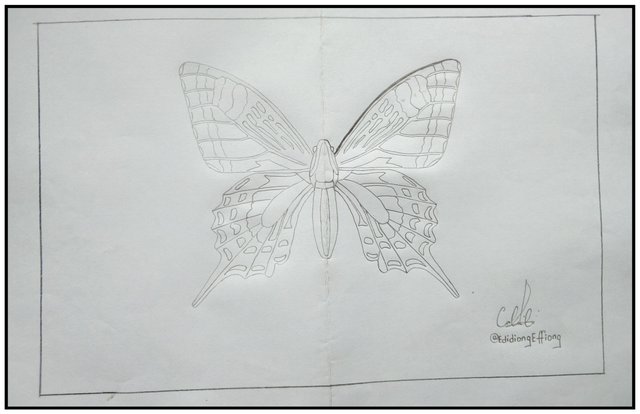 Step 5
Then you shade all the place that needs to be shade in the right wing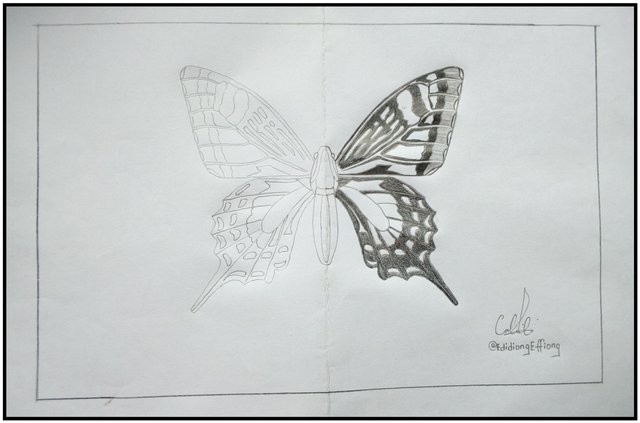 Step 6
You apply the same procedure to the left wing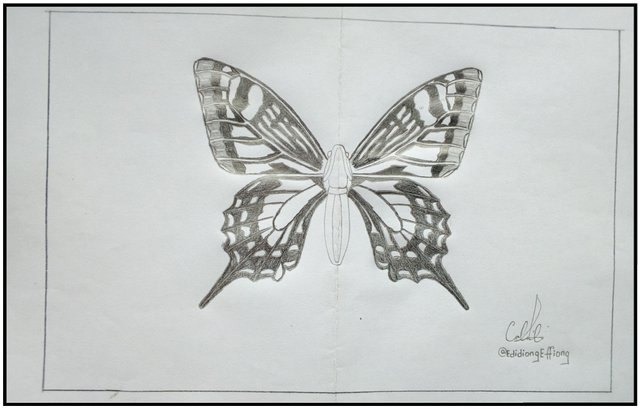 Step 7
The you shade the body of the butterfly and then you draw the antenna.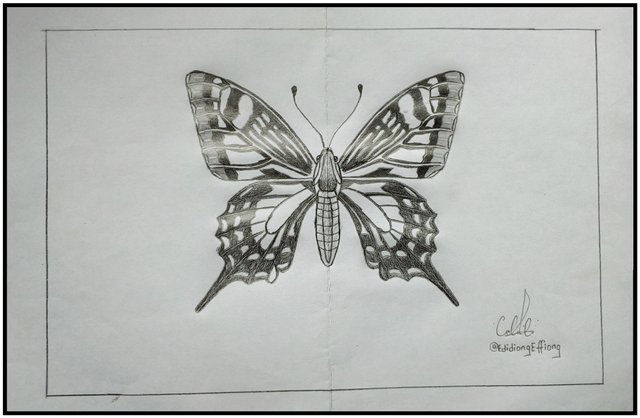 CONCLUSION
This is the end of my post, hope you have learn one or two things.
@richy20, @ememudoh1 and @beckie96830 you are all invited to participate in this contest.
Thank you so much for going through my post on How to draw a butterfly... God Bless

Pictures info.
Camera: iTel P32