Greetings friends of Steemkids. 💜
This is my first post in the community about something other than my drawing lessons, which I really enjoy. Today I present my entry to the community's 1st anniversary contest. Hope you like.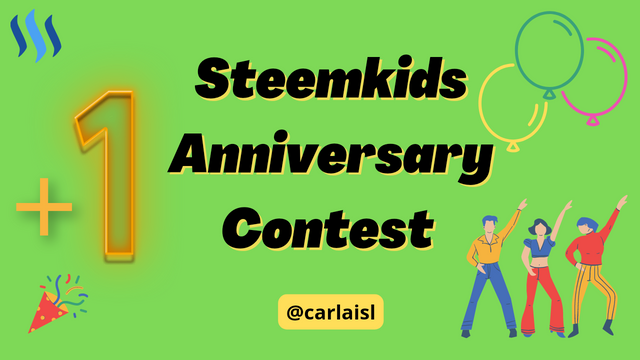 Designed in Canva by @carlaisl

• Your first impression of the community.
About 1 month ago I met this beautiful community dedicated to the children of Steemit, thanks to my dear friend
@patjewell
who told me about a publication related to an art project proposal. In my post, I briefly talked about how I learned to draw and gave an idea of how to promote and support art on the platform. The aforementioned friend congratulated me on my publication and invited me to the community to be part of a new project to educate children through lessons.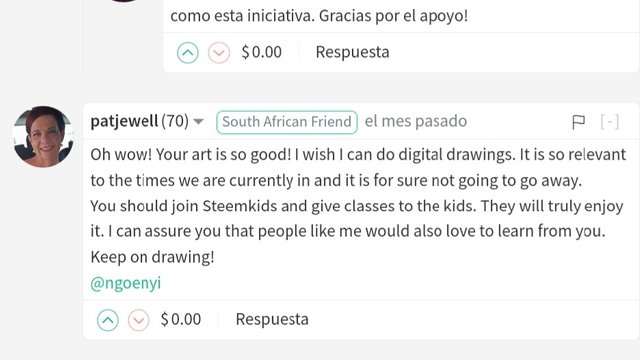 Link
In the same publication, the dear friend
@ngoenyi
left me the link of the publication so that I could apply as a Digital Drawing Tutor for children. That day I was very happy for the invitation, I accepted it, made my missing achievements and applied as a tutor, being accepted by the community.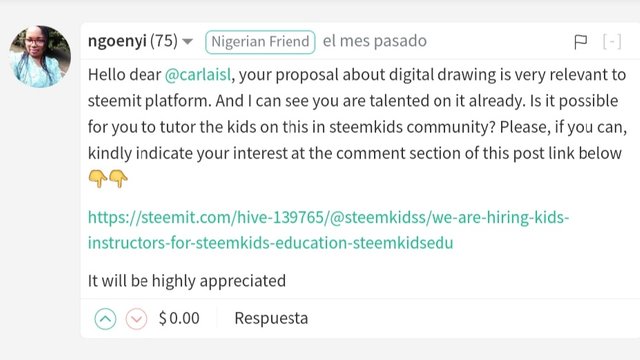 Link
I am currently on my fourth drawing lesson. 🎨💜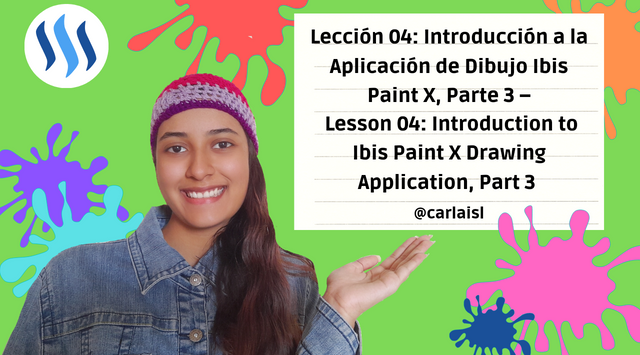 Link
Thanks my dear friends!

• Your favorite team member of the community.
I have met great people in this community, but since I have to choose only one person, that is the first one I met, the dear friend
@patjewell
. She is a great content creator, business mentor in this community, and a warm-hearted, kind, hard-working woman. Thanks to her, I am today presenting this publication to you, and I have been able to impart my knowledge of drawing to the children.
Thank you dear friend!

• Your favorite project of the community.
Without a doubt, the project to educate children "Steemkidsedu" in which I am a part, as I mentioned before. In this project, tutors teach classes in English, business, engineering, social studies, crypto, among others. It is a great community school. Currently the community has already presented the report of this project of the 4th week: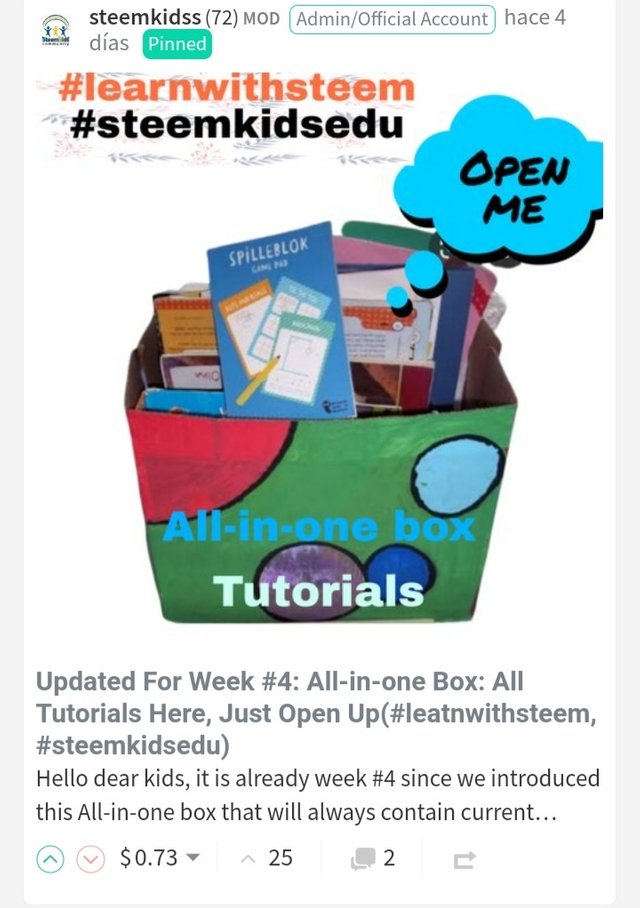 Link

• Did you learn anything useful?
Being dictating my drawing lessons has taught me to organize myself a lot to prepare them and make the revisions to my students.
I am currently studying Civil Engineering online, and I have two jobs online, which consumes a lot of time. Also, being on Steemit requires commitment and dedication. For this reason, being in the community has been very useful for me to achieve a good organization.
On the other hand, reading the posts of the other tutors and members of the community, where they teach us something new, will always be useful for me. Learning is a great treasure.

• Why do you love Steemkids?
I love Steemkids because this community is dedicated to educating and motivating children, through various contests and dynamics. Children are the future of the world, so it is important to educate them on various topics (through lessons, for example), and encourage them to create, study, and be people with values.
On the other hand, I am very motivated to publish and teach about art in the community, and that it is supported by the members. I am very grateful to everyone, thank you. 💜

• What changes would you like to see in the community?
Any suggestions. I personally think the community is doing a good job. The fact of supporting areas that often do not receive the support they deserve, such as the art of drawing, languages, business, among others, means a lot to me. The only thing I can advise is that you continue to support quality publications, made with a lot of effort and love.
Congratulations to the community on your anniversary. Thousands of successes and blessings! 💜

10% of rewards from this post go to the @steemkidss community account
Thank you for reading and supporting me. 💜
Know me!