Welcome to my page, It is a rainy afternoon here in Lagos state, may we have a pleasant afternoon.
Caring for our home and body is the most essential way to practice personal hygiene and it is very important even in the sight of our Almighty God.
Caring for our homes comes with many benefits and we will get to know them before the end of this writing.
First lets know how I care about My home
My home is a small but comfortable apartment and am certain that i find my home comfortable because of the care i give to my home.
Some ways i care for my home is by
washing the toilet.
washing my plates
sweeping my home
mopping the floor
washing of bathroom.
putting air freshener.
washing the cloths.
By doing the above-mentioned my home becomes a lovely home, but when do i do all this as an employee
👉When do i do all that?
I wash my toilet every morning before having my bath for work and sometimes i wash it in the evening when am back from work.
I wash my plates immediately after having meals so i will say i wash plate 3 times a day.
I wash my bathroom wall every Saturday morning.
I sweep my house twice every day because i don't like the feeling of dirt any where around me.
I replace my air freshener immediately they finish especially the one in the toilet..
I mop my floor three times a week, Monday wenesdays and Saturdays.
I don't keep dirty cloths i wash them once the number is upto 5.
👉What things do you think i use in caring for it and what does it cost me?
I use the necessary things to care for my home and i know you will love to see what i use.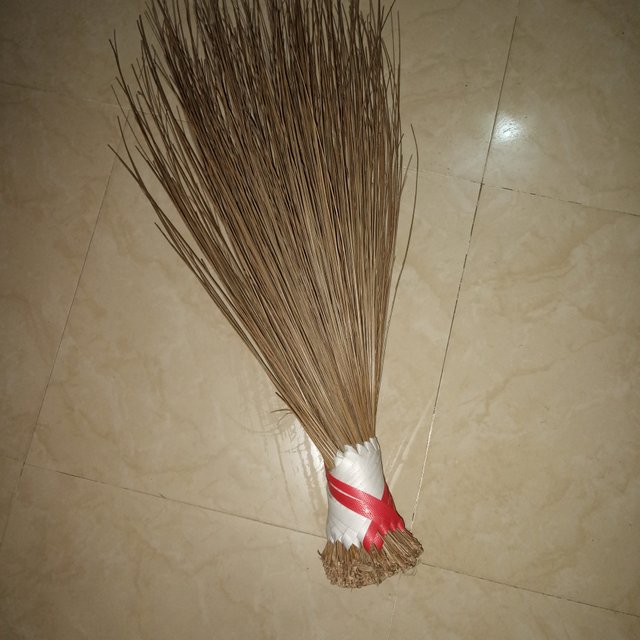 A broom
No clean home can be clean without a broom, i use a native broom to sweep my home everyday, and it cost me 2 steems to buy a broom and i replace it once its old and cant sweep very well.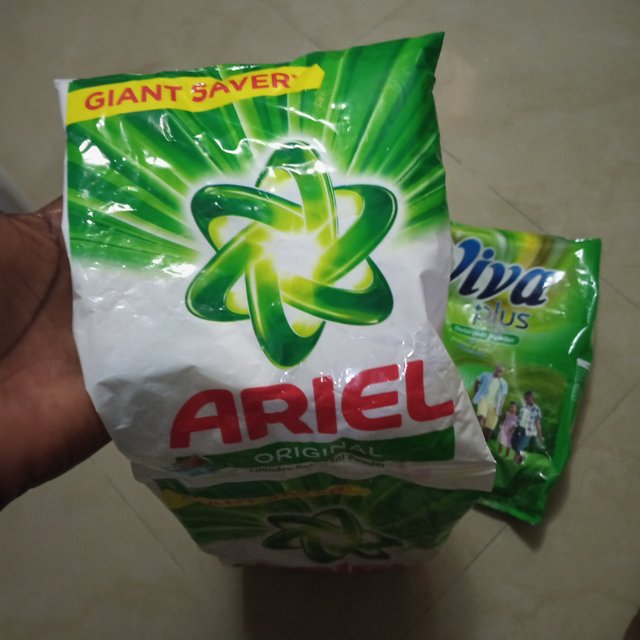 Detergents
Detergents are essential because they kill gems and make cloths and home clean, i always buy two type of detergents one for mopping the floor and another for washing Ankara clothes or coloured cloths.
Recently detergents and very expensive so it cost my 10steems to purchase 900gr of Ariel detergent.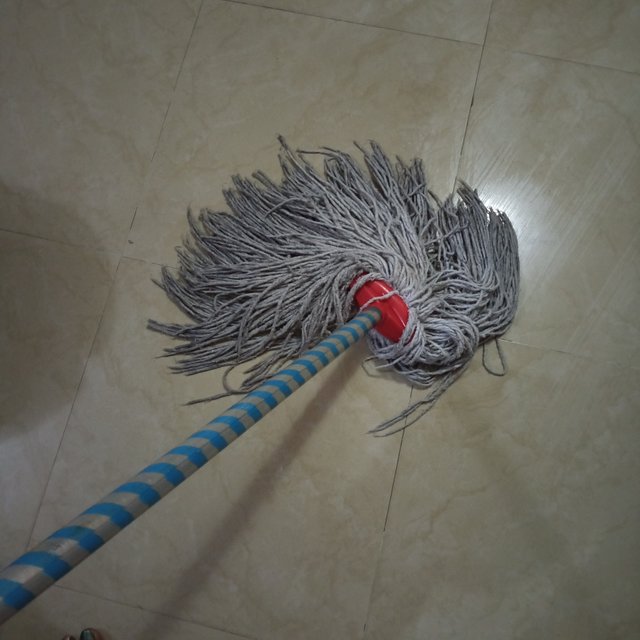 Mopping stick.
Without mopping stick cleaning the home will be a bit stressful because i will have to use some clothes and squat down while mopping.
Mopping stick cost me 15steem to get one.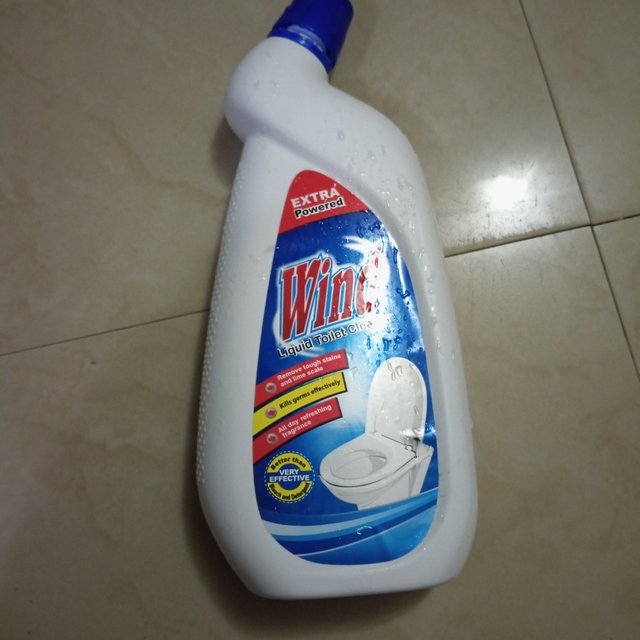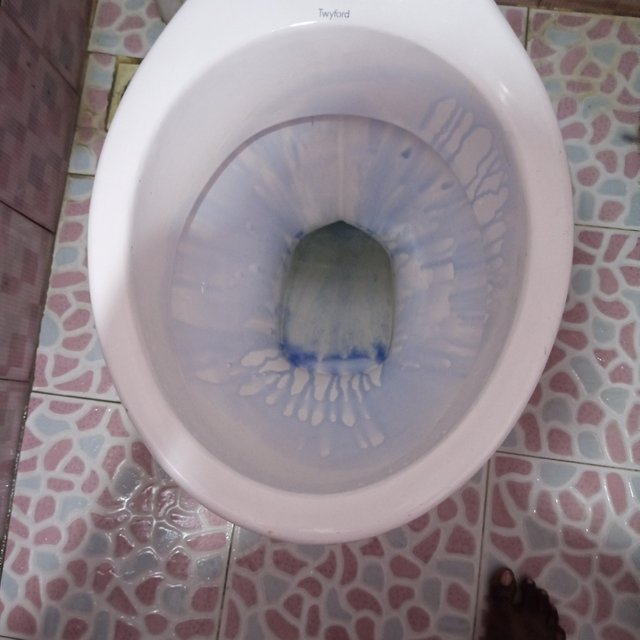 Wind toilet 🚽 wash, there are many toilet wash that are antiseptics but i love wind because it cleans the toilet very well.
Once you pour wind toilet 🚽 wash and wait for 10-15 minutes then use you toilet brush and wash it off without stress and your toilet wil be sparkling.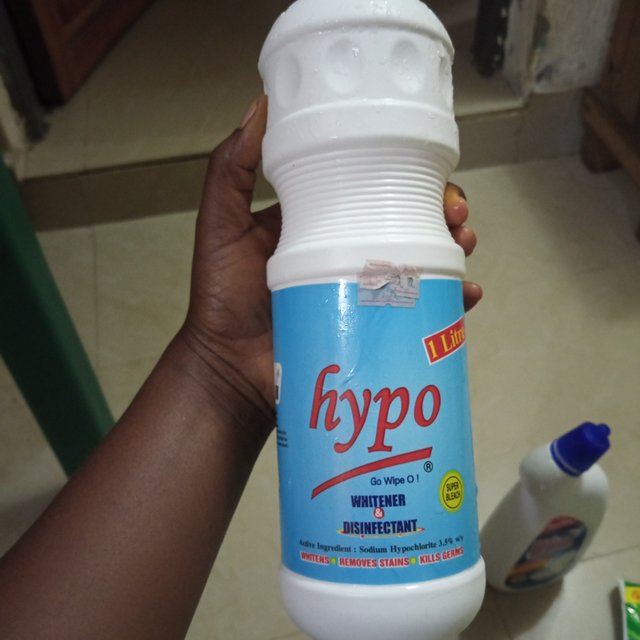 Hypo
I use hypo disinfectant for cleaning my home, it helps to kill germs thar might cause harm to my family body. Hypo is sold for 8steems and i can't clean my home without hypo.
👉Do you know how I feel when i have cared for my home the way I want?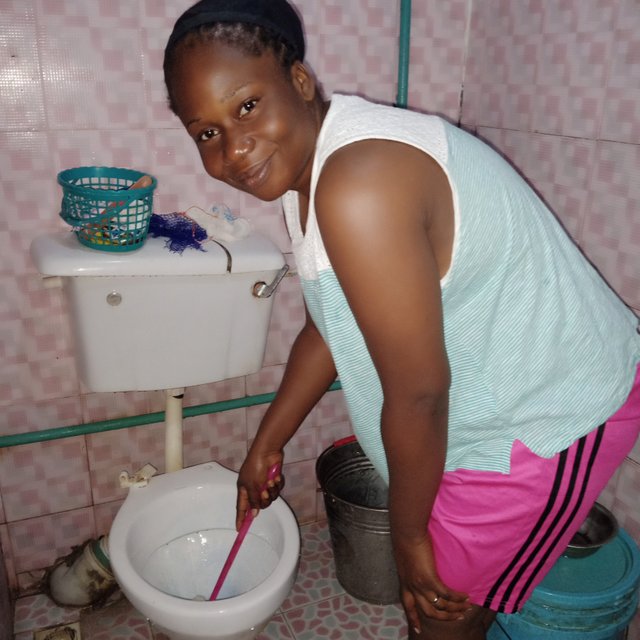 Me washing my toilet
Words cant fully explain the happiness i feel when i care for my home they way i want it, i feel relaxed and fulfilled, I will be certain that my family will be healthy and I have no fear of who comes in at any time .
👉Do you sometimes fail to care about your home? What results when you neglect that responsibility?
Yes sometimes after my daily work i will be so tired that i might not be able to wash dishes that was used for dinner, and as a result i have to wake up more early than before the next day so as to tied up everywhere before going to work.
👉Benefits of caring for our home.
I will say that a clean home always gives joy and happiness, and it helps my family to stay healthy and strong because there will be no germ anywhere.
Like i said earlier no matter the time someone visit i will comfortable open my door and accept the person in.
👉Do anyone assist you to care about your home?
No one assists me to care for my home, i do all the house chores alone.
Conclusion
Caring for my home and working as an employee has never been easy but because I know the benefits and the joy i derive from caring for my home I always make out time to care for my home as a wife.
Yes I encourage all women to care for thier home and save thier family from germ and diseases.
Cc.
@ngoenyi
@steemkidss