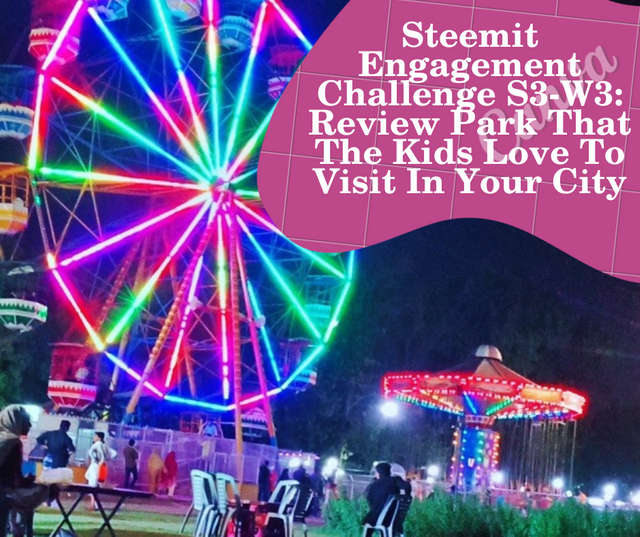 Edited in Canva
Greetings
Hello, a friend of steemkids. Hope you all are doing well. I am here again to participate in the most interesting theme of the steemit engagement challenge by Steemkids for week3 of season 3. I will invite my friends @uzma4882, @aaliarubab, and @juzkid.

The Gulshan-e-Iqbal Park (Urdu: گلشن-اقبال پارک) is a vast park and sporting space in Lahore, Pakistan. With an area of over 67 acres (0.27 km2), the park is one of the hugest in the city. It is situated in the suburban region of Allama Iqbal Town.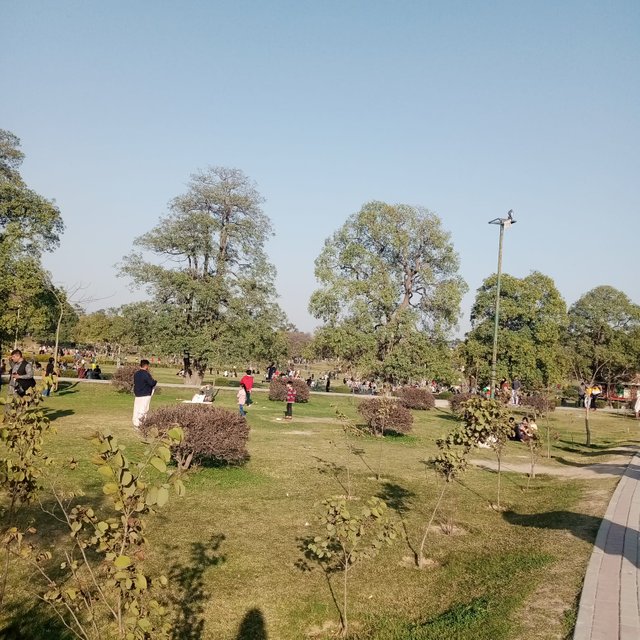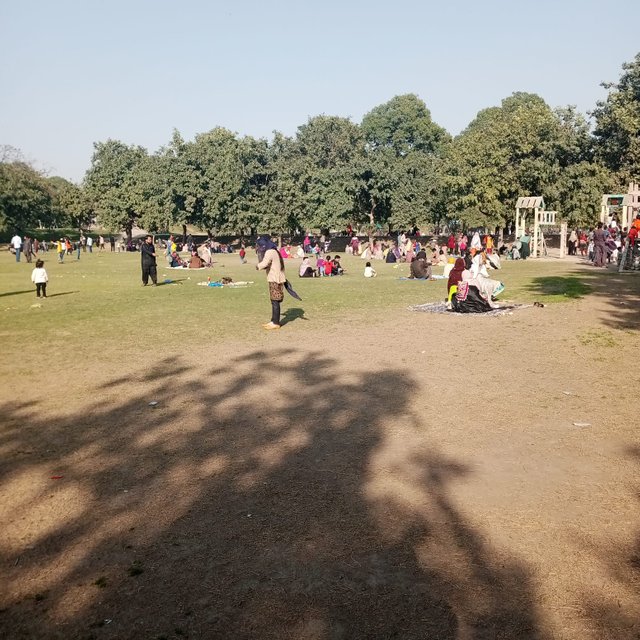 Exercise Area for each age group
The name Gulshan-e-Iqbal is illustrated as "the garden of Iqbal,". It refers to our national poet of Pakistan, Allama Iqbal. It has many recreational rides for kids and grown-ups making it a prominent platform for folks. It also accentuates a vast mythical lake and a mini-zoo.

This park is for adults, kids, and old age because there are indoor and outdoor games for kids. Rides and swings for kids and adults. Walking, jogging area, food area, and entrance to the park are free of cost. But you have to pay for rides and swings.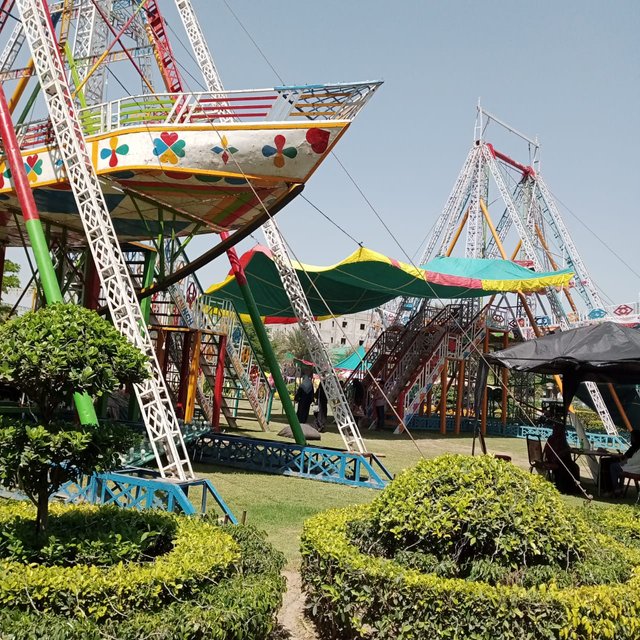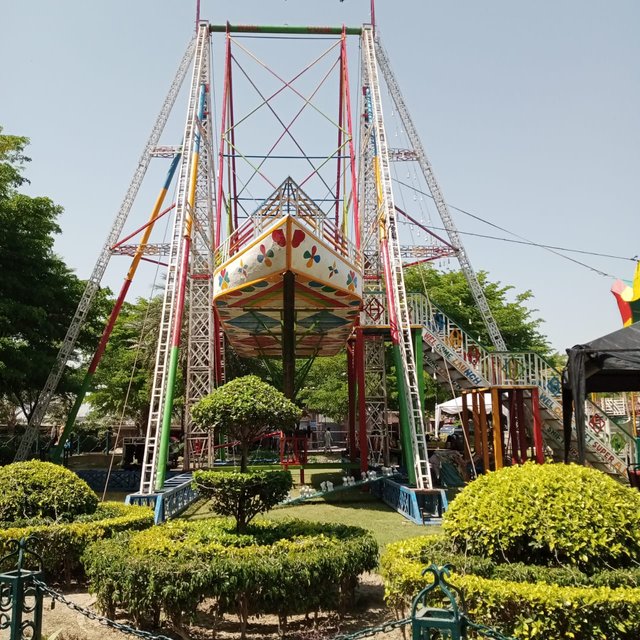 Boat Swing for kids
My nephews enjoying merry go round
You have to pay 50 PKR for each ride except for the cable car because it costs 250 PKR for each person. You can ride for 10 to 15 minutes and it has an amazing experience.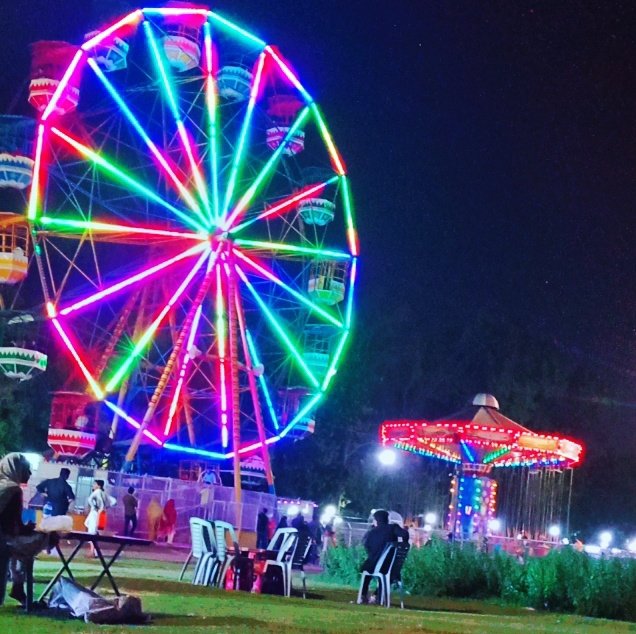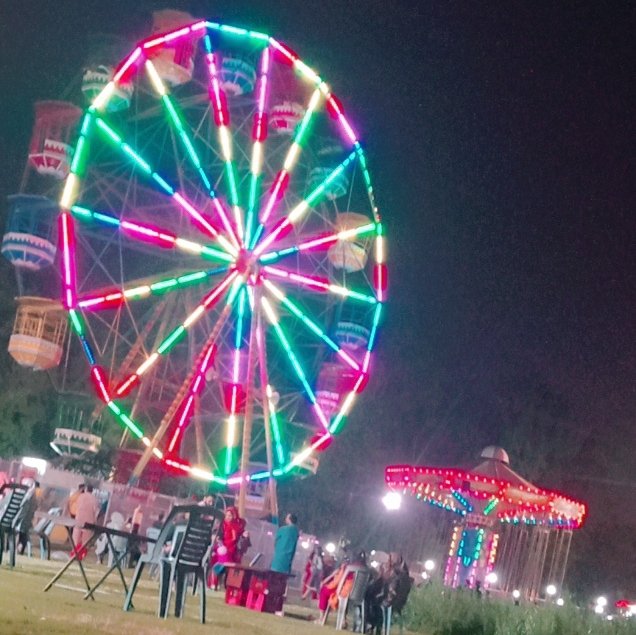 Swings view at night, Horse merry go round and merry go round
There are inflatable castles, which are free at some points but at some cost 50 PKR for each kid. You can ride 4 to 5 times but in the free area, you have to wait for your turn because many kids want to ride on it but some stay away due to their fear.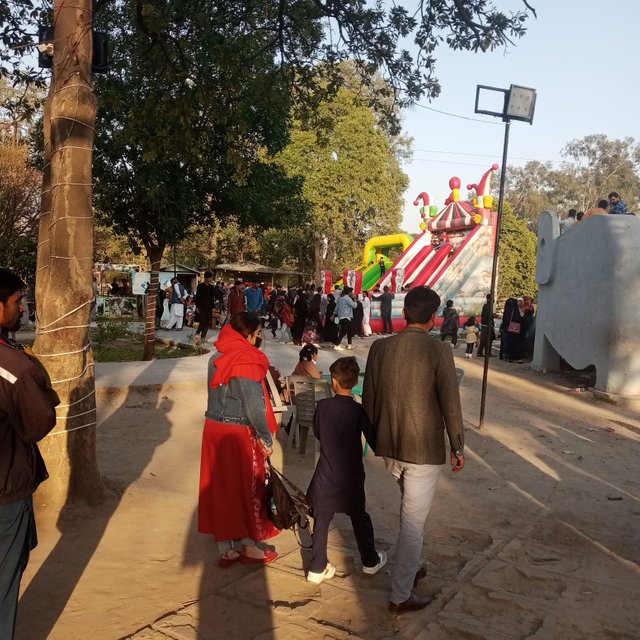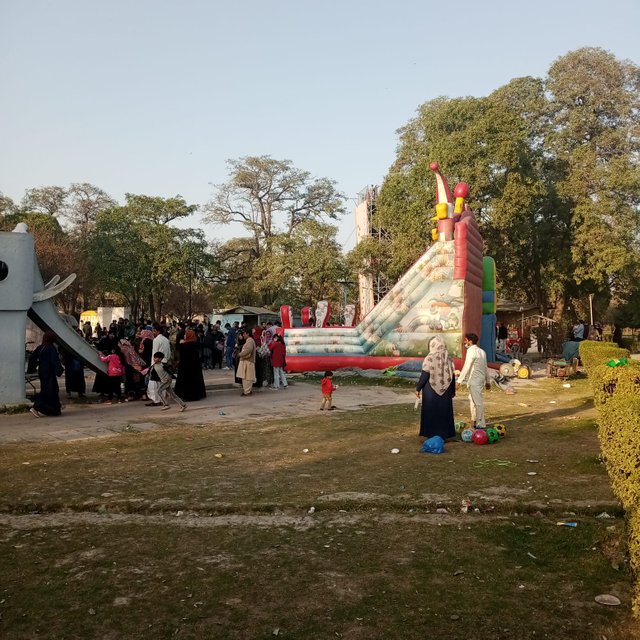 Inflatable castles for kids

There are also remote control car rides for kids, these are electric cars that are controlled by a person there through a remote and they can ride kids in 50 PKR for 5 minutes. Kids enjoy it here a lot.
My nephews taking ride on remote control car

The reason for its fame is a mini zoo, there are different types of animals and birds. Visitors click pictures with them as it's the main attraction point for animal lovers.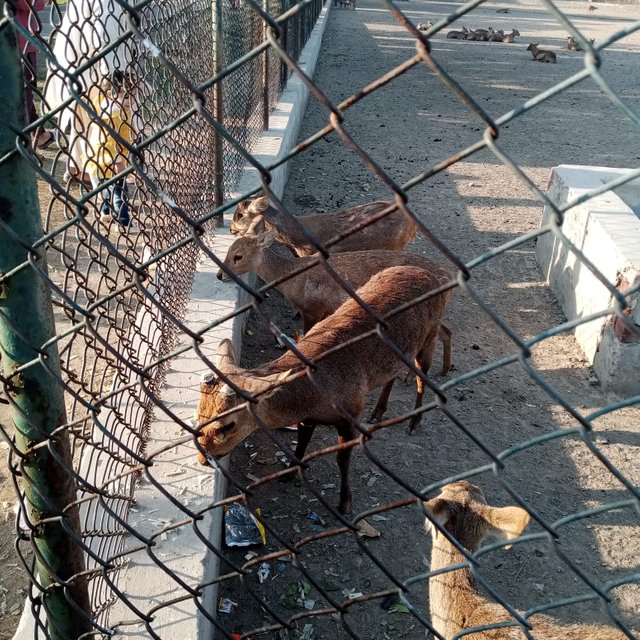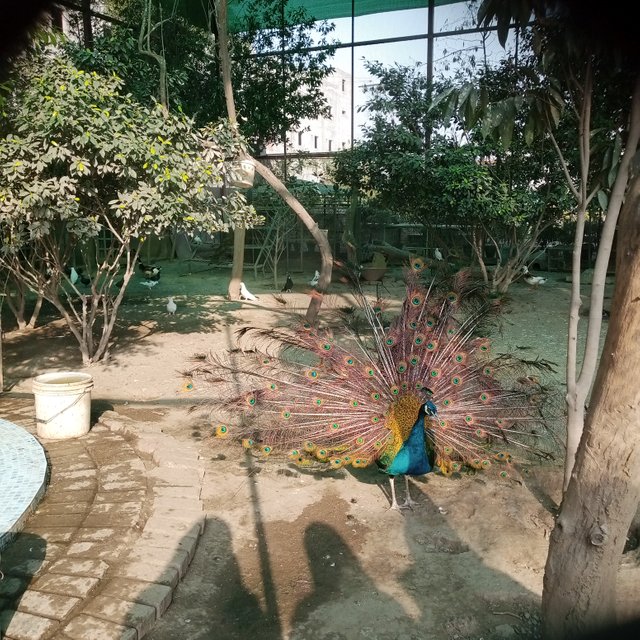 Mini zoo, Animals view, Peacock


There is an artificial lake in which you can take a boat ride and enjoy the cool breeze there. My nephews loved to take this ride. We click pictures there and try to visit every weekend.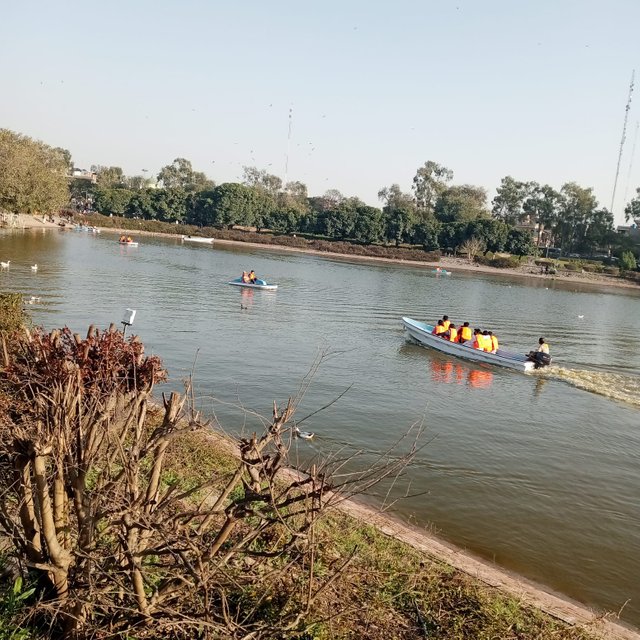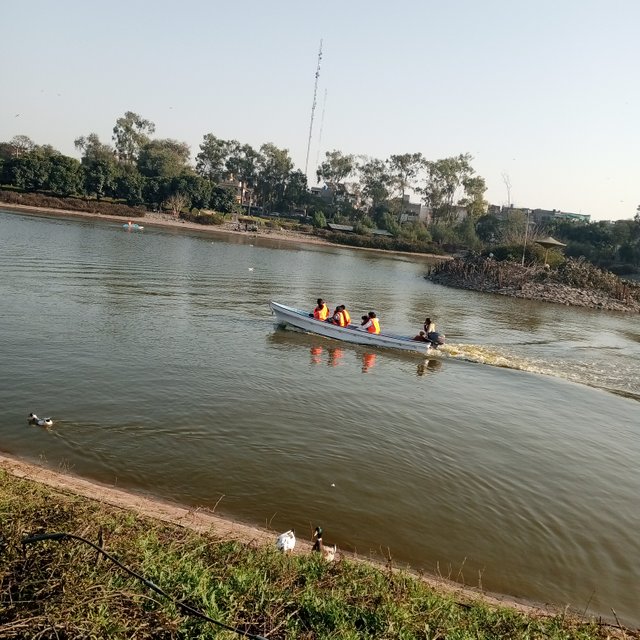 Artificial lake for boat ride

There are also food areas for kids and elders too. Where we can get spicy food, ice cream, shawarma, gol gappa, burger, fries, lays, cokes, popcorn, and many more. There is a sitting area for families where they can sit and order food for themselves.
food area, enjoying ice cream
There are also trains and cars for families they can take a ride in the whole park and move from one side to another side. There are also small mountains and caves which attract visitors too.
| Rides | PKR | Steem |
| --- | --- | --- |
| Remote Control Car | 50 PKR | 0.86 Steem |
| Cable Car | 250 PKR | 4.3 Steem |
| Swings & Rides | 50 PKR | 0.86 Steem |

---
This was all about my participation and our famous Gulshan Iqbal Park. I hope you all enjoy while reading my post.

---
All Photos are taken by my mobile phone Techno Pova