Hi hope all are well.
According to the contest i found 80 Triangle in that picture.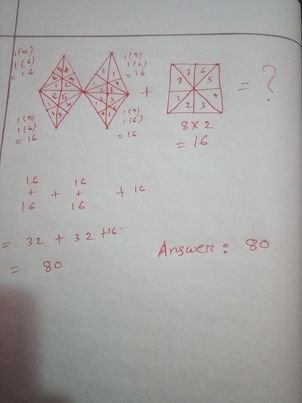 At first came to the first Triangle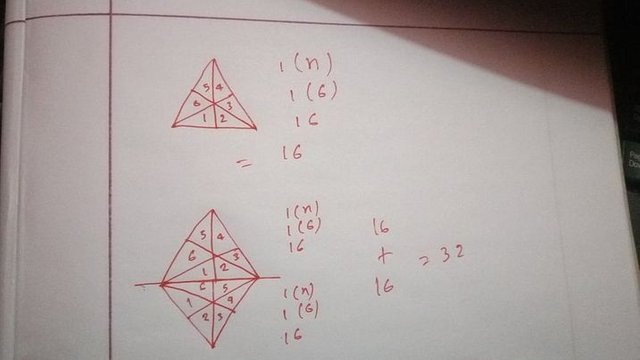 First separate the big triangle. We can see there are 6 triangle in the big triangle. According to the rules first number of triangle
1(n)
here n = 6 (that we get from the triangle.)
here 1 will not multiply with 6
1(6)
=16
then there were two big triangle upside down so rules are same...
16+16=32
Now came to the square where we can see 8 triangle in the square.
So according to the square rule 8*2=16
So the final answer is 80