Today I woke up at 8 in the morning. I was busy with the community program until 11 o'clock last night. A football match has been organized by our community today. I had to do all the work of organizing.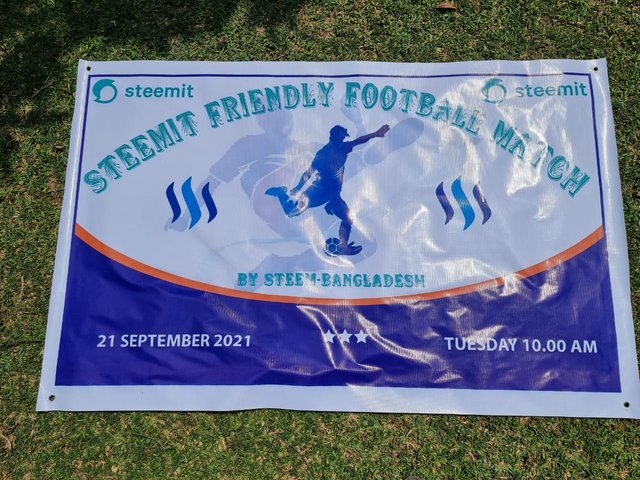 Steemit friendly football match
I woke up this morning and had a light breakfast. After breakfast I go to the market at 9 o'clock. I ask all members of the community to come to the field at ten o'clock in the morning. I collect all the equipment starting from the banner in the morning. Then I went to the field with our community admin and mod brothers. Our game was supposed to start at 10 o'clock in the morning. But it was a little late to collect everything.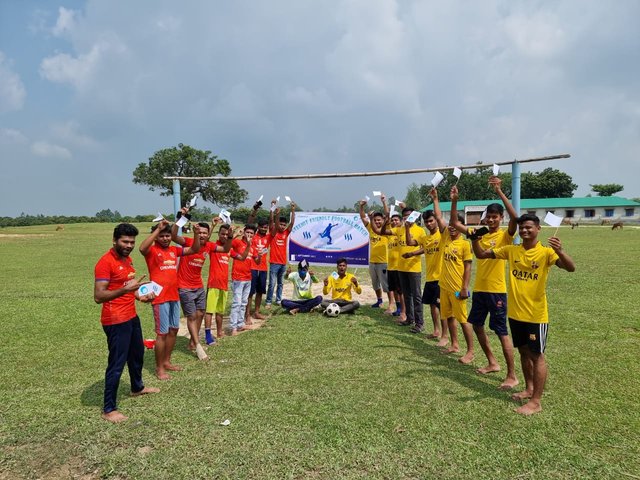 Two teams photo session time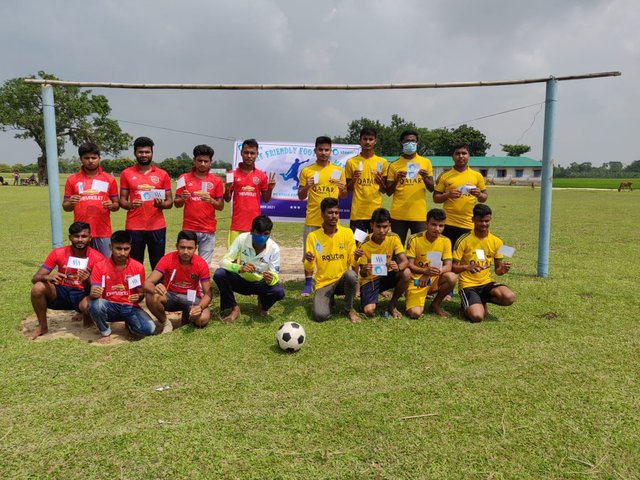 Two teams photo session time
Upon entering the field, the players warm up by wearing their jerseys. Then we do photo sessions with the players of the two teams. In football we formed two teams.
@sohanurrahaman
was the captain of the Yellow warriors and I was the captain of the Red Bulls. We form two teams with 8 players in each team. Mod
@masumrbd
of our community conducts the game.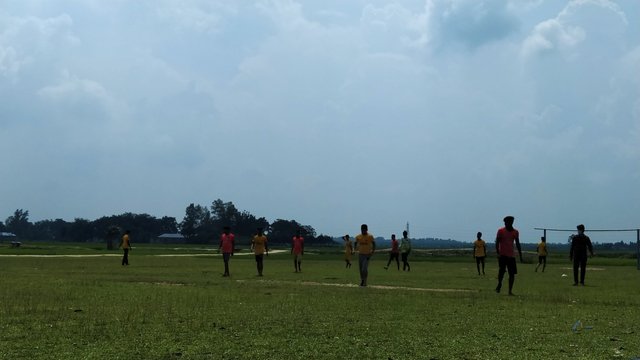 Playing time
The game started at 11 o'clock at the end of the photo session. The game will be held for a total of 60 minutes. The first half is 30 minutes and the second half is 30 minutes. He manages the game beautifully. Although neither team won. Because the swing was strong, no one could score a goal. The match ended in a draw. After the game we arranged some light meals. The players eat fresh food. Then we finish the rest of our work and finish the football match.
---
Cc:- @steemitblog, @steemcurator01
---
Best regards
@sobuj28