Good tidings, everybody.
From the beginning, I am expressing appreciation to the Steemit group for dispatching the yearly steemit grants. A considerable lot of the networks on Steemit have a decent creator or the individuals who are making some great commitments for steemit will be chosen through this honor, and such a declaration or grant will energize the givers, creators and the local area to work all the more really later on. I have been engaged with the Steemit stage since the year before. I have seen that there are a ton of persevering individuals who are engaged with different exercises of the stage and they are motivating a lot more individuals to join this stage through the advancement. Presently I will name such an individual or local area for the steemit grant.
Most importantly, I might want to declare my selection for Best Author.
---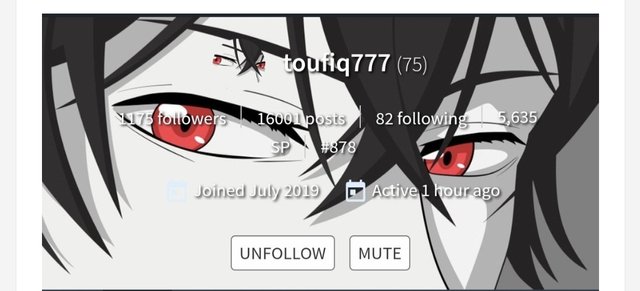 ---
I named @toufiq777 as the best creator. There are a few explanations for naming him. I'm introducing the motivations to you. Since the time I've been posting on steemit, I've gained some significant knowledge from taking a gander at @toufiq777 's posts. He makes some special posts through which we can gain some significant experience. The posts he makes about Steemit's different curation posts, dynamic part records, number of dynamic individuals from networks, and so forth are exceptionally useful. He additionally regularly posts in his own language and presents some genuine models for the accommodation of the local area individuals. Ordinarily he interpreted the posts of steemitblog into Bengali and introduced them before the local area individuals. Along these lines, everybody locally finds out with regards to many issues effectively by perusing his post. He attempts to unite everybody through his composition. As a local area strategy administrator, the articles he shares move local area individuals. An or more point for any author with such characteristics. He likewise attempts to offer great remarks on everybody's posts. He had a great deal of posts and remarks.
Presently, I might want to report my designation for Best Contributor
I likewise name Cr @toufiq777 of our steem Bangladesh people group as the best supporter. @toufiq777 The best patron has every one of the characteristics that the best benefactor needs to have in his person. He has proceeded with his commitment to the local area and the stage. It is critical to specify that he was one of the initial two Cr in Bangladesh. He was chosen as Cr in light of his responsibility and energy for his exercises and stage. Through him, large numbers of us have joined the Steemit stage and got the principal freedom to acquire Steem crypto as a digital money. He hosts coordinated numerous Steem get together gatherings to advance Steemit. He has by and by urged numerous to join this stage. Moreover, his commitment in directing the local area clients or advancing it in the Club 5050 challenge is evident. He can interface with everybody and unite everybody. He has been instrumental in keeping local area individuals dynamic by leading an assortment of challenges locally, and numerous who have been compensated as victors of the challenge have viewed motivation as related with the stage. Considering this, I have picked @toufiq777 as the principle supporter.
Ultimately, I have named the steem-Bangladesh people group as the best local area.
---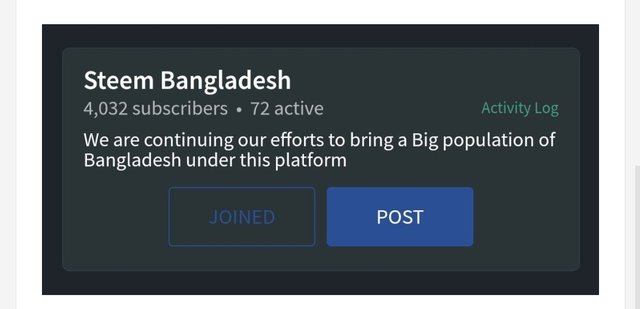 ---
steem-bangladesh is the best local area. This people group is the main fruitful local area in Bangladesh where we have been working since the start of our steemit venture. The principle objective of our local area is to have everybody in Bangladesh under our local area. There are numerous exceptional and quality posts locally. Numerous great authors post locally. The quantity of endorsers and dynamic individuals from our local area is a lot more grounded than different networks in Bangladesh. There are a few guidelines for any individual who can join this local area. Blasting help is accommodated the people who agent to the local area. Moreover, different challenges are coordinated from the local area, because of which numerous new clients are added to the local area. Numerous significant declarations are made through the local area, particularly the local area gives the clients a thought regarding the trick interfaces, a portion of these means are taken to direct the clients, which is vital. steem-bangladesh Community is probably the biggest local area in Bangladesh. It resembles seeing the exercises and devotees of this local area. So I designated this local area.
Initially my designations
Category | My Nomination
Best Author | @toufiq777
Best Contributor | @toufiq777
Best Community | Steem Bangladesh
I attempted to introduce my designation in three distinct classes chose by steemitblog. On account of the @steemitblog group for reporting such an honor. I trust my selections will be among awesome.
Much obliged to you for perusing