"Dear Steemians" Assalamu Alaikum. My love for other religions remained♥️. How are you? Hope everybody is fine. I am
@ratul24730
from Bangladesh. 🇧🇩 Today I am going to Portrait Photography & Writing Contest(18/02/2022)
Portrait Photography & Writing Contest.
Portrait Picture number 01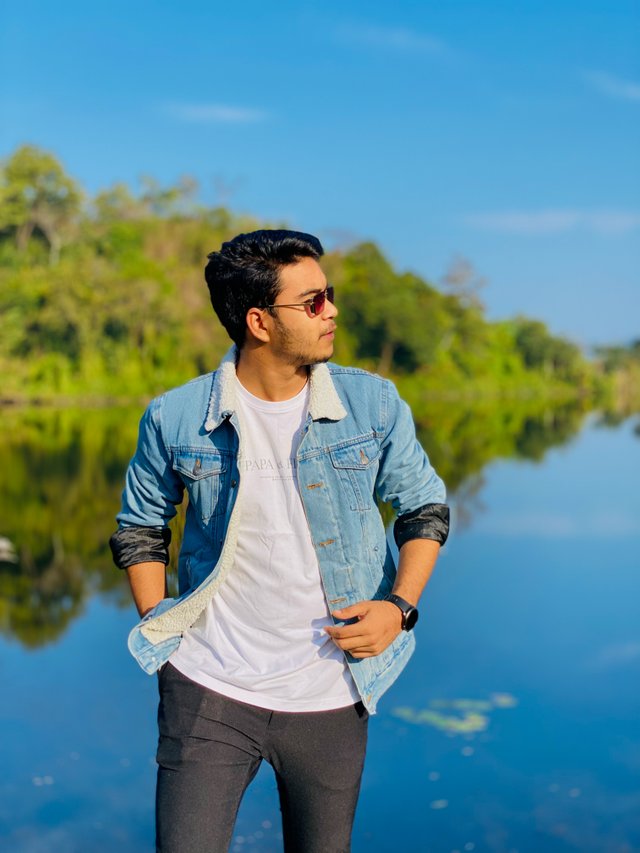 Boga Lake
https://maps.app.goo.gl/oqztoReCUbU58HUA6
Picture taken with iPhone 11 Pro Max.
Writing


Behind the picture is the hard work and contribution of a good photographer.
I always wanted to be a model. It would not be wrong to say that photography is my hobby. I always used to annoy my friends by taking pictures in different poses whenever I found an interesting place. I have the most selfies and the most pictures on any trip .This is one of my favorite pictures behind the camera. Two of my friends have captured such a beautiful picture as a result of their hard work. I take a lot of pictures all the time I am annoyed but they try their best To make my picture beautiful.The human race is always behind making their own thing beautiful. But a photographer always tries to make beautiful pictures of the objects and places in front of him.A friend of ours took many beautiful pictures. She always took a lot of creative pictures of us. But we can never take a good picture of him. He never offended us. He Gains self-satisfaction when he is able to take good pictures of others.He has all the qualities of an ideal photographer. Chicher will study photography and he plans to be a future ideal photographer. We encourage him a lot in this regard.He is always behind every beautiful picture of me.It is a big thing, that if you can take beautiful pictures of people, you will be self-satisfied.We love and respect his beautiful character from the hearts.
Portrait Picture number 02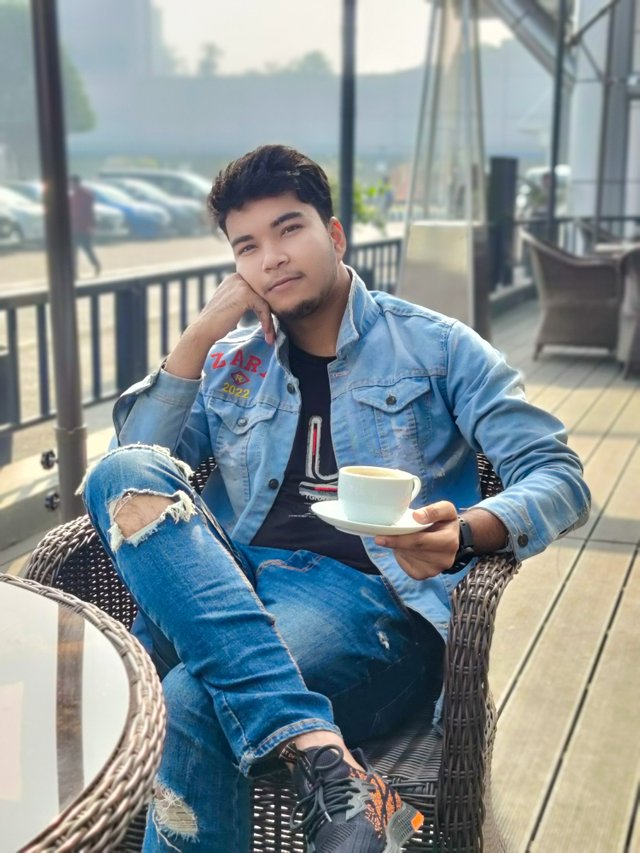 Momo Inn Hotel & Resort
https://maps.app.goo.gl/2D9LfufuPknM9mFP6
Picture taken with iPhone 11 Pro Max.
Writing


Luxurious life brings a different kind of happiness to the mind
Momo Inn is a Five Star fine dine Hotel & Resort. It has multi disciplinary amusement opportunities. It is the largest hotel in North Bengal.
The hotel is located across a large area. Lots of luxury and lots of beautiful places. An interesting place to take pictures. This is an interesting place for taking beautiful picture The prostitute's place had a lot of lighting for which the pictures were so beautiful and the place was worth seeing. Everything was very interesting. I was at the hotel for the day. I enjoyed everything very much. Their vast area they have been able to create a very charming environment. The reason why my picture is so beautiful was because of their beautiful decoration.It is much better to live in a luxurious place, a different kind of happiness comes to mind.
Portrait Picture number 03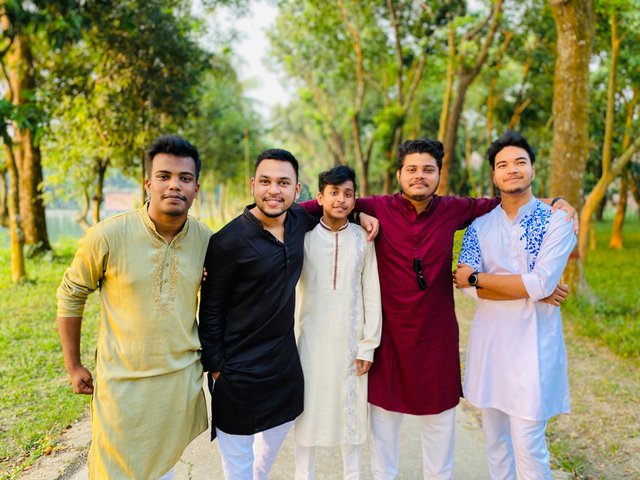 Keloka Residential Area
https://maps.app.goo.gl/QA36tE37p9fR7VVE6
Picture taken with iPhone 11Pro Max.
Writing


Friend is the companion of all happiness and sorrow in life.
I am very lucky because my friends love me so much. I have a real car friend. Its my asset.
I consider myself successful because I have truly been able to find friends. Many people say that time goes by but friends go away. If we can't make ourselves worthy because of our failures then they will be with us.
Why on earth is there anyone with incompetent people? So it is important to qualify for the relationship. Make yourself worthy, no one will leave you.So I am constantly increasing my ability so that the people I love will never leave me. The importance of qualifications and money is invaluable in maintaining a relationship at the end of the day.
Thanks everyone for reading this post
from:@ratul24730