Dear brothers and sisters, how are you all? I hope you are all well by the infinite grace of God. I am also good by the grace of God. Today I am going to participate in the drawing competition. I hope everyone will like it inshaAllah.
---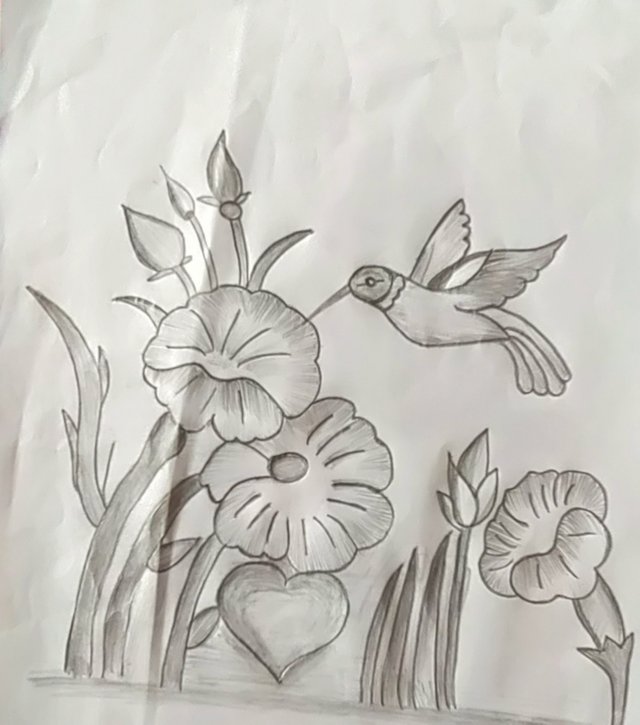 ---
Materials required :
1.Rule 2. Rubber
3.Cut compass
4.Scale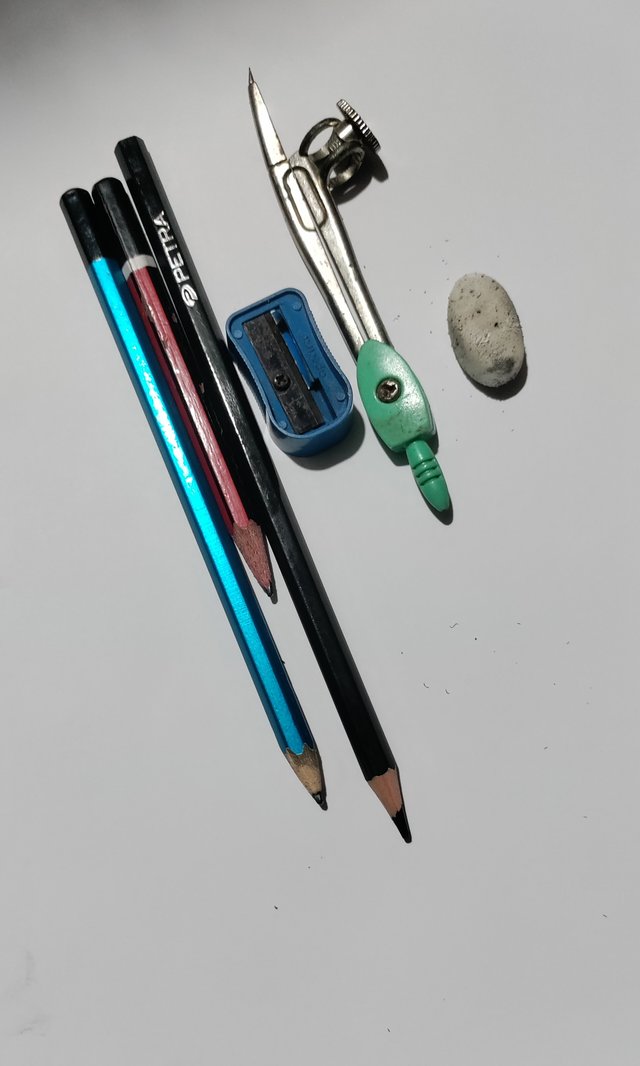 #.To draw the whole thing, I first took the shape of a flower with a petal.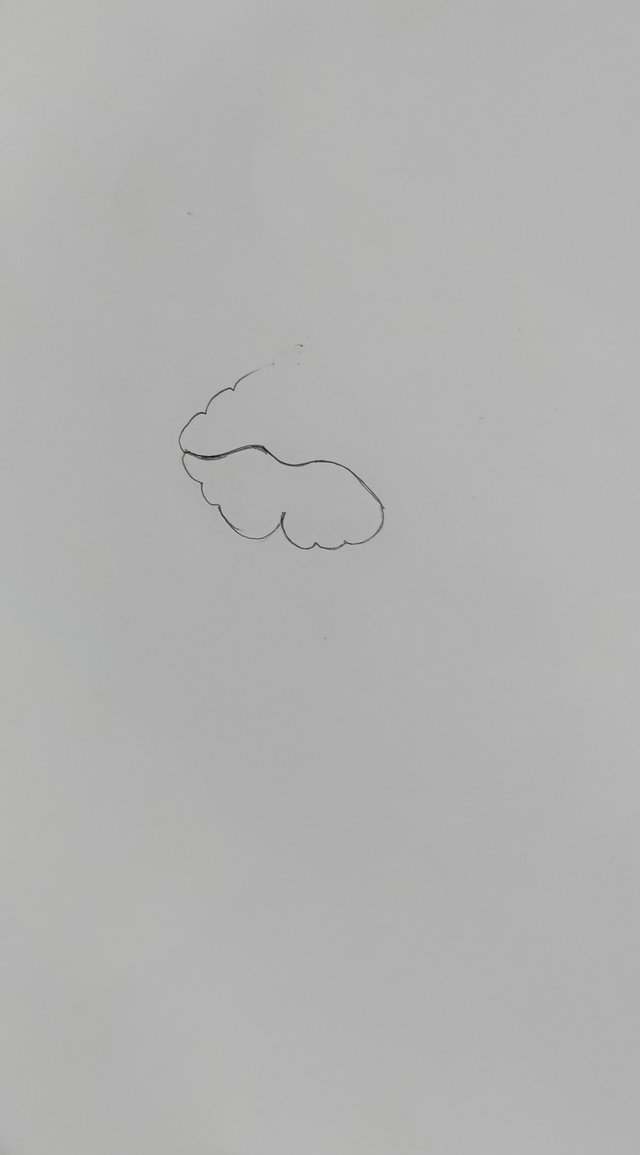 #. Then I took two flowers with some petals.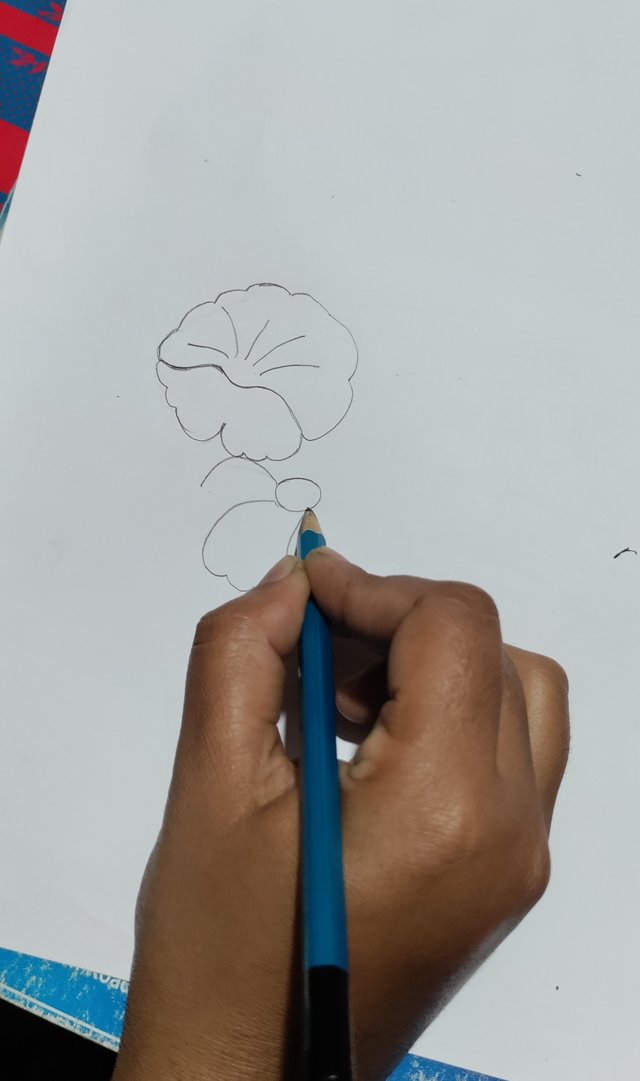 #.Then I took it with a flower stem.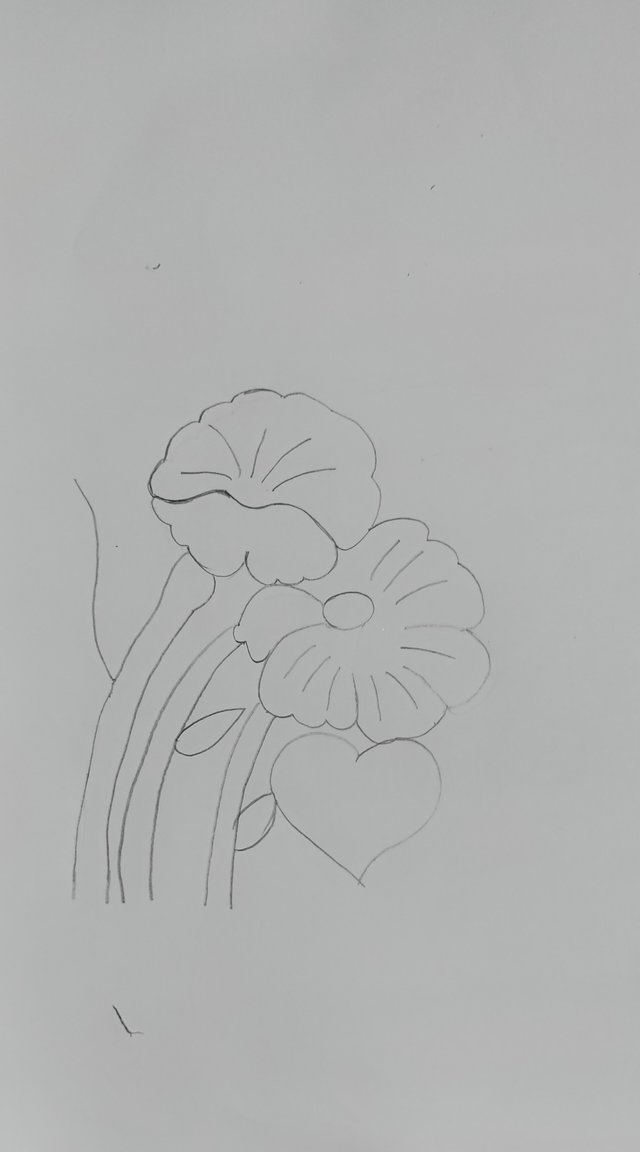 #. Usually when there is bud, the flower becomes more attractive. So I took a few buds on the flower.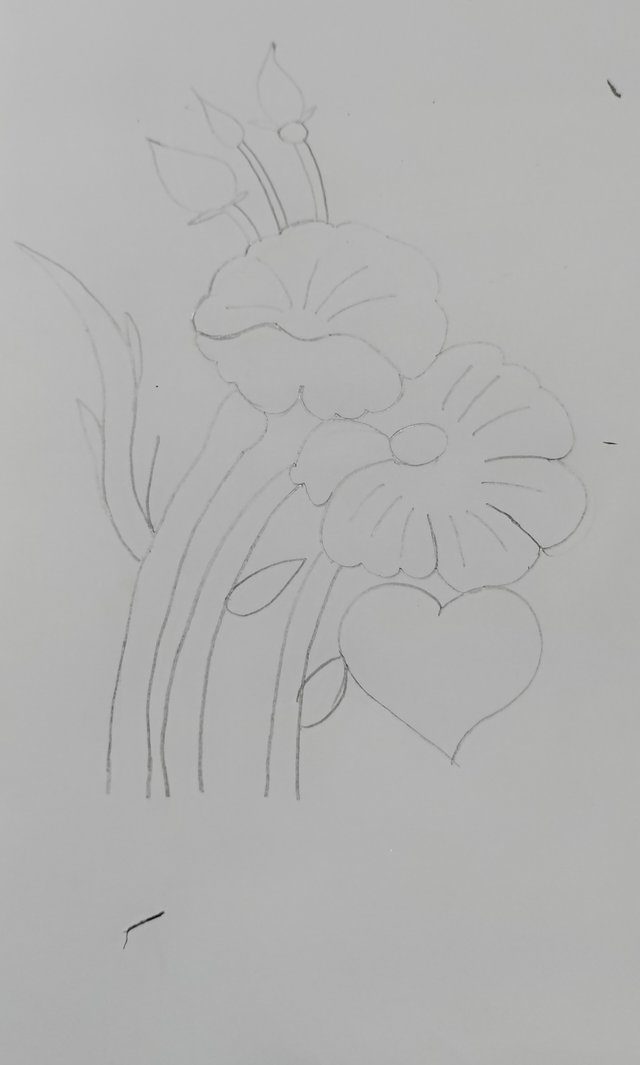 #.Then I made another bud next to the flower.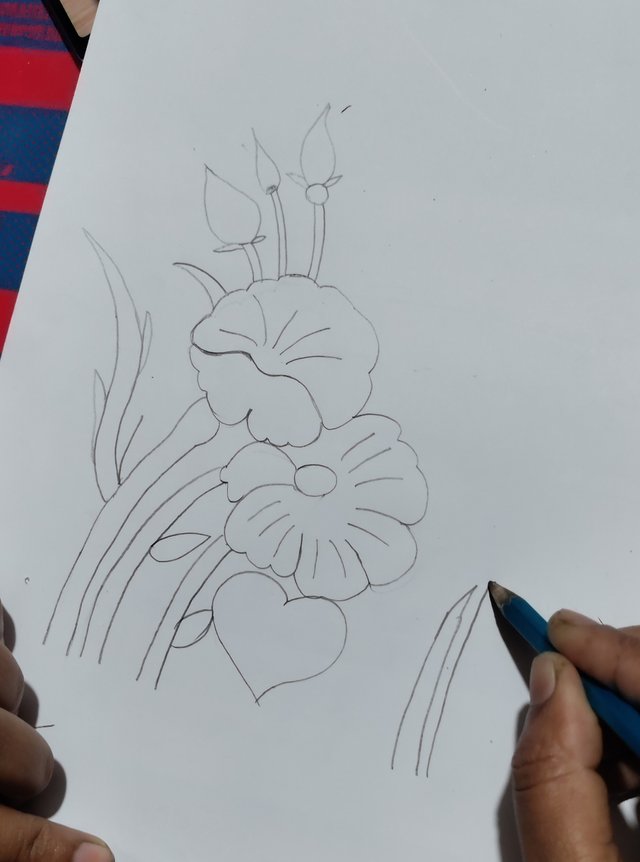 #. Then I took another flower next to the bud.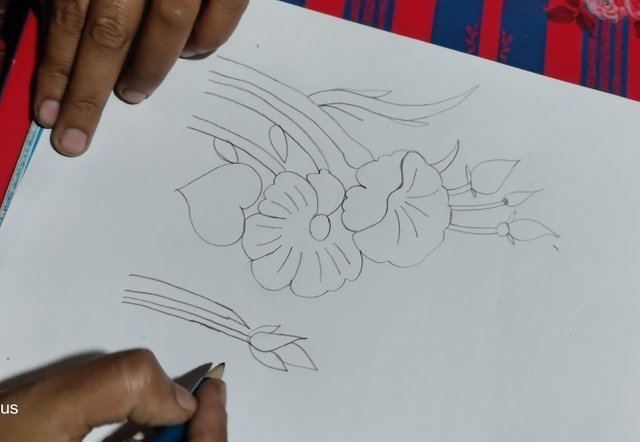 #.As the flowers are colorful, the birds swell and sit down to collect honey. That's why I planted a bird next to the flower.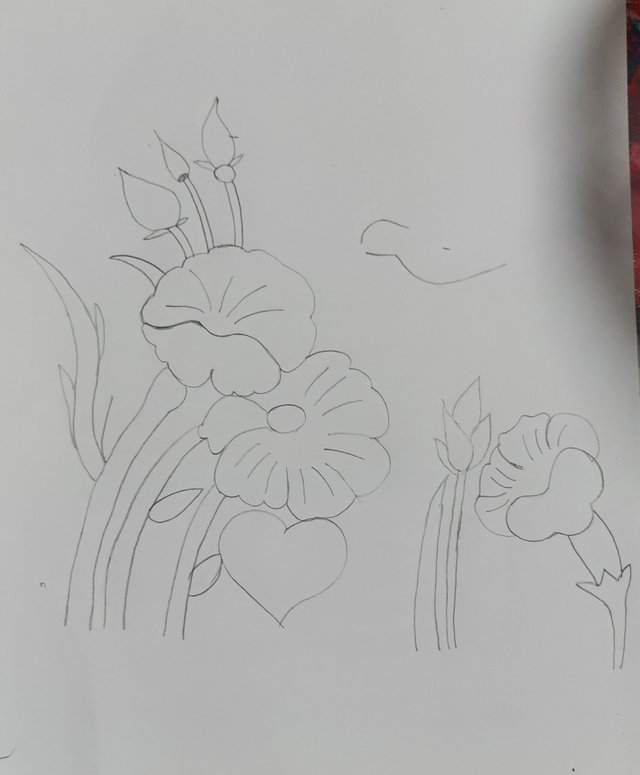 #.For the shape of the bird, first I gave it an oval circle with the bird's beak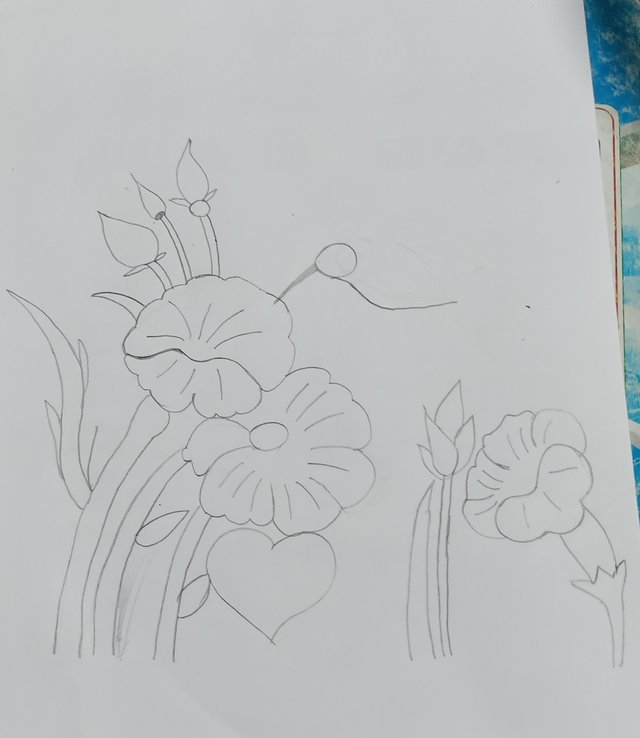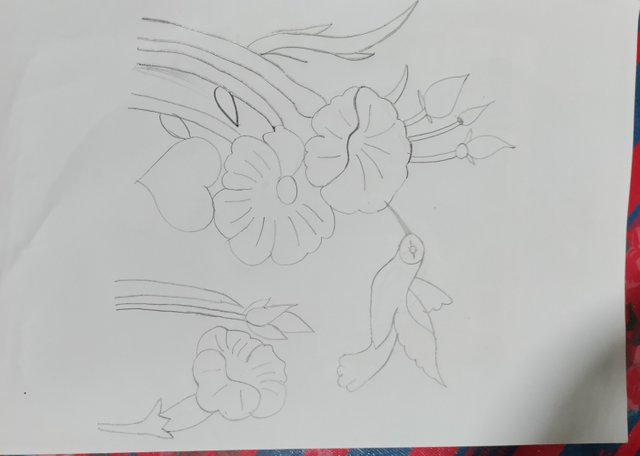 #.Then I finished drawing the bird with its wings and tail.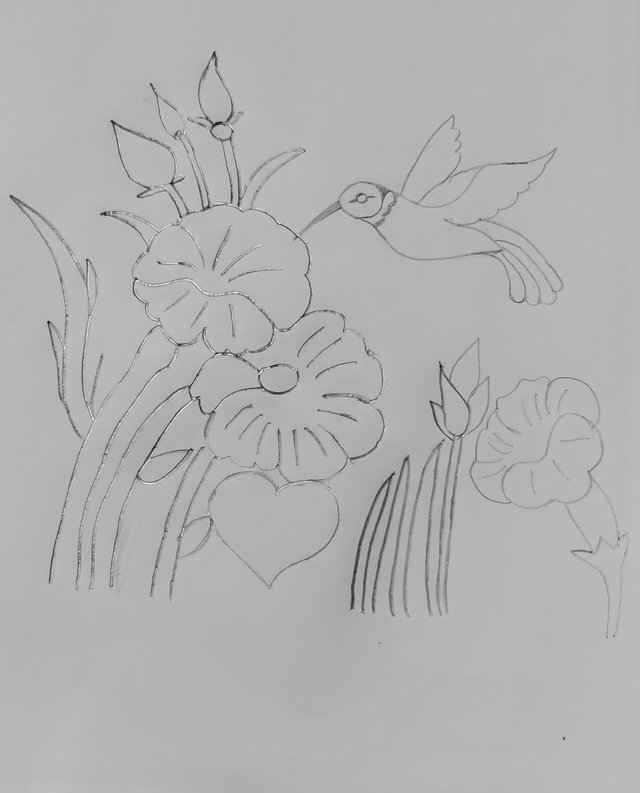 #.Finally I finished my drawing by sketching the whole flower bird with pencil.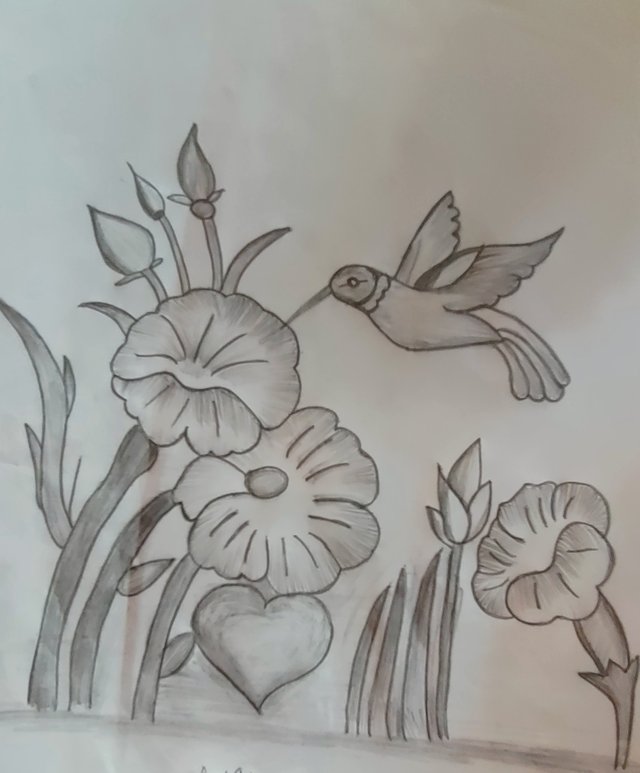 ---
---
Summary : Flowers and birds are our favorite. When we are upset, many of us try to make our minds better by seeing these flowers and birds. Suddenly today I was upset. So I sat down to draw it with a pencil in my hand.
---
---
Special thanks :
@hive-138339
@toufiq777
@boss75
@abuahmad
@sohanurrahman.
thanks all.