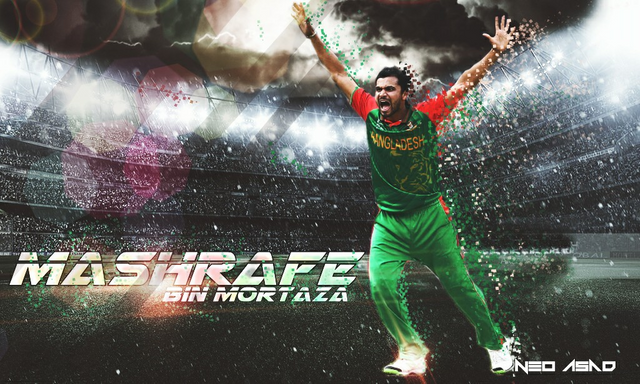 The boss of Bangladesh cricket
Source
Introduction
In the history of cricket in Bangladesh, the name of the fighting soldier is Mashrafe Mortuza. Mashrafe bin Murtaza has taught us how to fight on the field. He has been called the best captain of all time in Bangladesh cricket. Mashrafe bin Mortuza has given a lot to Bangladesh cricket. Bangladesh has earned the respect of the cricket world through his hands. As long as Murtaza has played cricket in Bangladesh, he has been fighting hard on the field.
Mashrafe Mortaza's personal life
Mashrafe Mortaza was born on 5 October 1973 in the Narail district of Bangladesh. Mashrafe Mortaza's father's name is Golam Morteza. And her mother's name is Hamida Mortaza. Moreover, his wife's name is Sumna Haque Sumi. Mashrafe's nickname is Mash or Narail Express. Its height is 6 feet 2 inches. Mashrafe loved to play badminton since childhood. He also loved to play football and played regularly as a child. Then, when he started getting younger, his interest in playing cricket grew. Especially Mashrafe bin Murtaza's batting was more important. But he is now famous all over the world as a bowler. Moreover, he can occasionally bat for the needs of the team. Mashrafe is very popular in his hometown Narail. In Narail, Mashrafe is called the Prince of Hearts. He studied at Narail Government Victoria College and while studying he married Sumna Haque Sumi. Mash was married in 2006. She has two children. As great as Mashrafe is as a player, he is also a great person personally.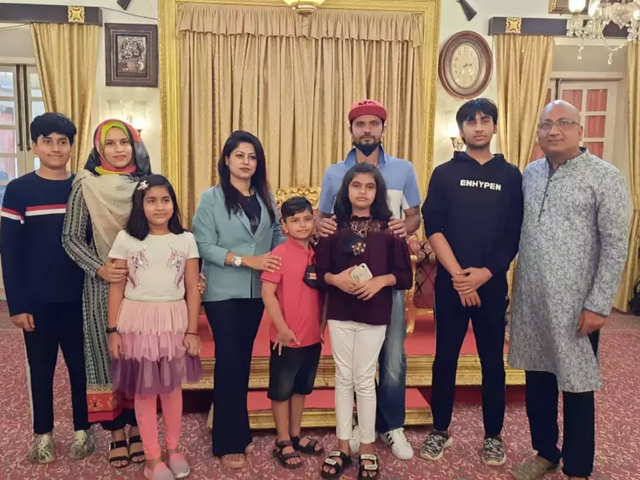 The family of mash
Source
Mashrafe Mortuza's playing career
Mashrafe Mortaza is one of the most successful pace bowlers in the history of Bangladesh cricket. He caught the eye of a West Indies coach when he was on the Bangladesh U-19 team. As a result of his extraordinary performance, Mashrafe has been included in the Bangladesh team. He then played a match for the Bangladesh A team and later represented Bangladesh national team directly. Mashrafe made his debut on 7 November 2001 in a Test match against Zimbabwe at the Bangabandhu National Cricket Stadium. Mashrafe's first match remained undecided due to rain. He took 4 wickets for 107 runs in his debut Test against Zimbabwe. Mashrafe then suffered a serious knee injury while playing the third Test of his career against England. As a result, he was out of cricket for almost two years. He took 4 wickets for 60 runs in the second Test against England. Mashrafe bin Murtaza was then sidelined for almost a year after being injured.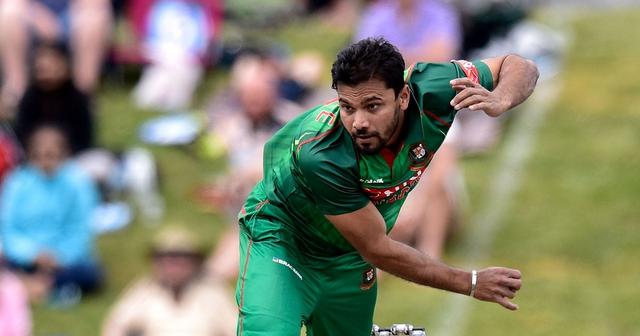 After bowling of mash
Source
Among all the Bangladeshis, Mashrafe's bowling average is very good. Mortuza was also instrumental in Bangladesh's historic win over Australia in Cardiff. He bowled Adam Gilchrist in the Australian marquee that day and bowled 10 overs for 33 runs. At the time when Mashrafe was playing the game, there was a lack of good pace in Bangladesh. In Mashrafe's time, the team hopes to fill this gap. The history of Mashrafe bin Mortuza's India defeat in the 2007 ODI World Cup will be unforgettable. He single-handedly knocked down India's strong batting line-up by taking 4 for 36 in that match. He was also the hero of the match that Mashrafe won against New Zealand in the preparation match for the Rajshahi World Cup.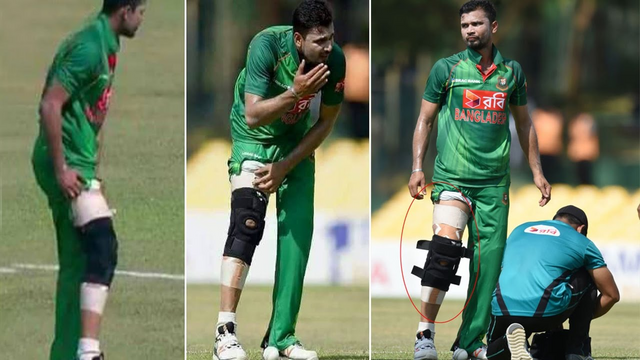 National hero who does not give up
Source
Mash in terms of humanity
The Narail Express Foundation has been launched under the leadership of Mash for the overall development of the people of his birthplace Narail. This organization is due to the wishes and efforts of some of my friends and acquaintances. We will work on various issues including education, culture, and socioeconomic and mental development of the people of Narail.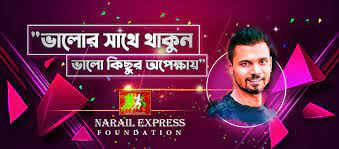 Narail Express Foundation
Source
The objectives of the Narail Express Foundation are to:
Co-operate in education, educate students in morals and humanities.
Eliminate unemployment, and increase cultural activities.
Train sports and develop Narail as an attractive tourist destination.
Improve the quality of healthcare for the people of Narail.
Ensure better civic amenities.
My last word
Mashrafe bin Mortuza has been sidelined with repeated injuries. He missed the 2011 World Cup due to injury. But we all know that he did not learn to accept the rate. He has returned to field cricket after overcoming injuries. He again represented Bangladesh as the captain. He showed the direction of light to the beating Bangladesh team. When Mashrafe came, Bangladesh earned the respect of the cricket world. So it can be said that Mashrafe Mortaza is the name of a living legend in the history of Bangladesh cricket. Thousands of cricket fans will remember Mashrafe as long as Bangladesh cricket lasts. It doesn't take much for a man to be a favorite. Mash is popular not only in Bangladesh but all over the world. There is a song about him that I like very much. If anyone wants to hear the song, click here.
I would like to Invite @pocoloco01,@saikat000 to participate in this contest.

Thank you for watching
Best regards
@mn14