Assalamu Alaikum, I hope everyone is well. Today, I will participate in the photography content organized by steem Bangladesh. Thanks to the authorities for organizing such a competition. I hope everybody in this community also enjoys everything. Now I am presenting some pictures to you.
📷First Photo📷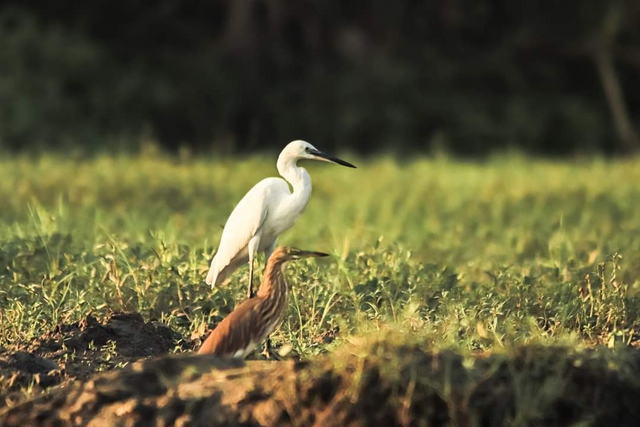 Location:Dinajpur
Every living thing on earth is constantly fighting for survival. As human beings, we have to decide what to eat the next day. But animals other than humans do not have food stocks, yet at the end of the day, Allah provides food for them. In the picture above, two bucks were looking for their food. But a buck could do it on its own, but the two of them are working together to find food quickly. I really liked the scene. It was especially fascinating to find food on the backs of a deer and a deer.
---
📷Second Photo📷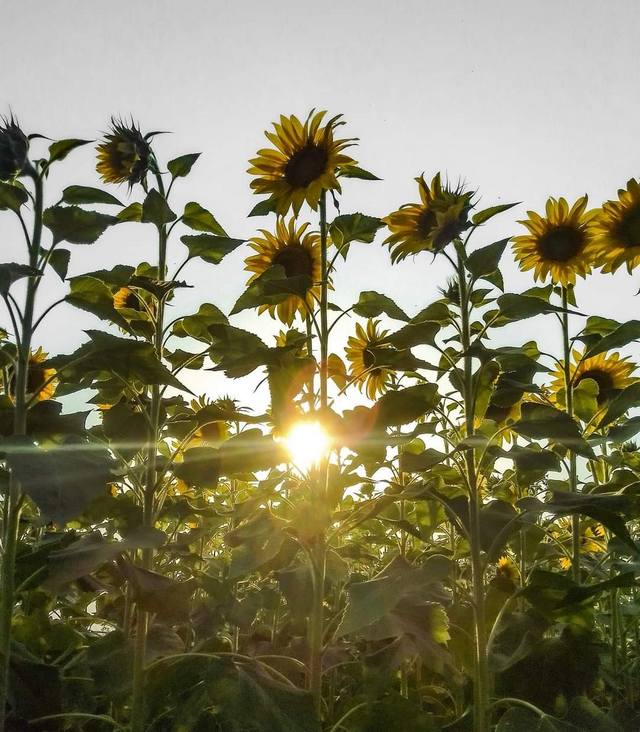 Location:Dinajpur
The sun rises on the earth every day and sets again at the end of the day but some sunsets and sunrises are very captivating. There are many types of flowers in nature that are incomparable in beauty. These things can only express their own beauty from their own place but if a few beautiful things express their beauty together then the beauty of it surpasses all the beauty. The first of the two things mentioned here is the sun which does not lack its own beauty. The second is the sunflower. It matches the name of the sun. The only difference is a flower and a sun. The combination of these two has revealed an incomparable beauty.
---
📷Third Photo📷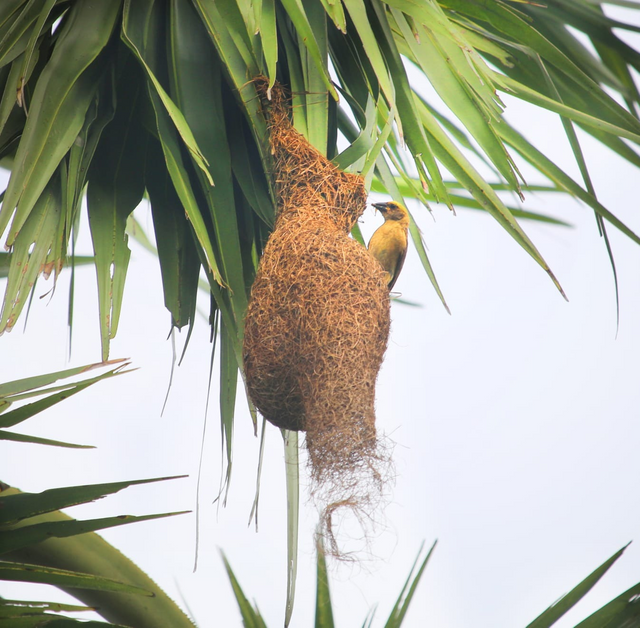 Location:Jashore
There is a distinct beauty in doing any work with one's own hands which is reflected in the picture above.In the words of the poet, "My raw house built by hand is superior".
---
📷Fourth Photo📷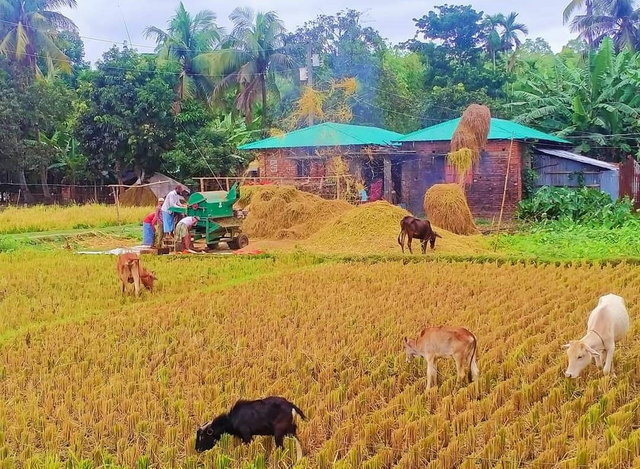 Location:Jaydebpur
Here the everlasting nature of Bengal has been highlighted. Preparations are underway for the final processing of rice, the main food grain of Bangladesh. This country is self-sufficient in rice. Dinajpur district in the north of the country is famous for rice. Every year rice is exported from here to foreign countries. Paddy of this season is subject to rains every year. Even then, paddy is a passionate crop of the farmer. So no matter how many obstacles there are, they are trying their best to meet the food needs of the people of this country by cultivating paddy. From sowing the paddy seeds to raising the paddy in the house, the farmer has to work hard. Not only men of Bengal are involved in this paddy but also women are working in all ways which is a beautiful example of cooperation
---
📷fifth Photo📷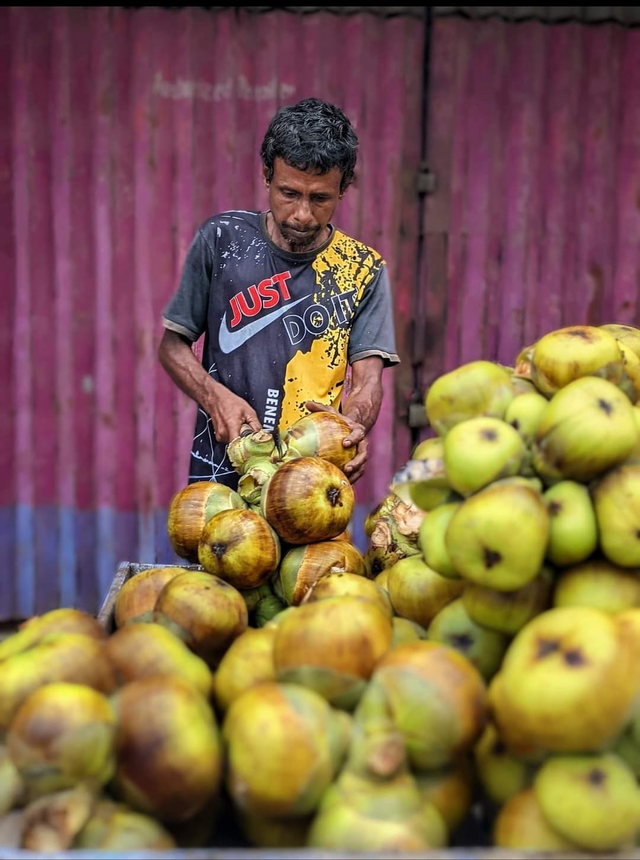 Location:Jaydebpur
Those whose hard work has made us so civilized today are the most neglected in this society. There is no inconsistency in their minds as human beings. But the civilized society in our name is causing loss to the country. We are constantly corrupting society and oppressing the weak. Palm is one of the most delicious fruits of Bengal which can be eaten raw or cooked in two ways. Here it is seen that a day laborer is earning some money by selling palm kernels due to his scarcity so that they can survive after eating two meals a day. They do not think that they will buy a good car, build a house, etc., but they are physically and mentally healthy. Here I am trying to highlight the field of livelihood of an ordinary person.
---
| Camera | Asus Zenfone Max m2 |
| --- | --- |
| Photo Cradit | @mn14 |
I would like to Invite @lanegra2804, and @rosanita to participate in this contest.
Thank you for watching
Best regards
@mn14