---
---
Assalamualaikum Hello GREETINGS all Steemian today is Tuesday Date-22-september-2022 Time is 19:30 PM
---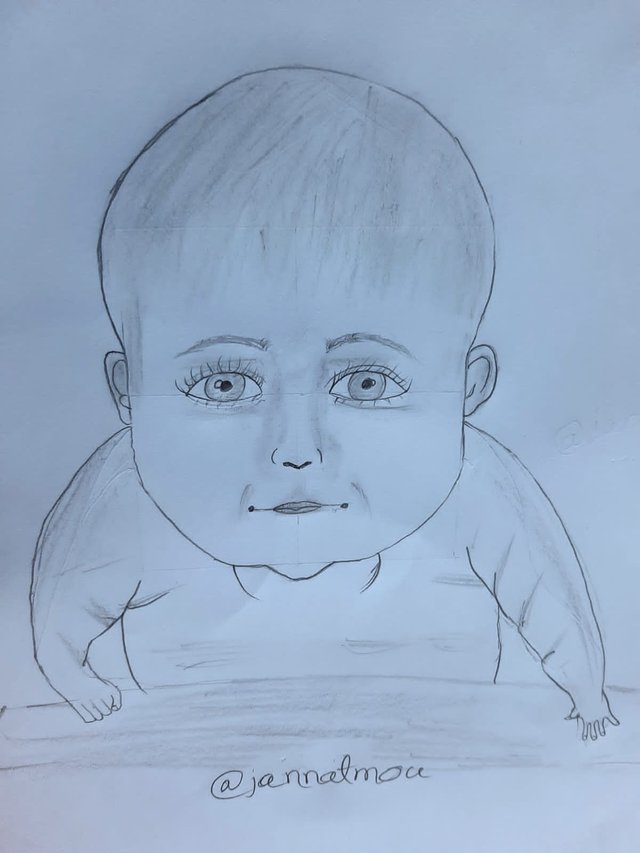 Cute baby drawing . It is a pencil art of my own skills and creativity
---
Hello, I hope by the grace of Allah you are all well, living a healthy and beautiful life, thanks to the blessings of all of you I am also well by the grace of Allah Alhamdulillah, today I am going to participate in the #art competition.Through #steemit-bd hosted by #steem-bangladesh.The topic I am going to discuss today is going to present to you [A very nice baby picture carefully art ]this art is my Own creativity. Let's start today's competition
---
---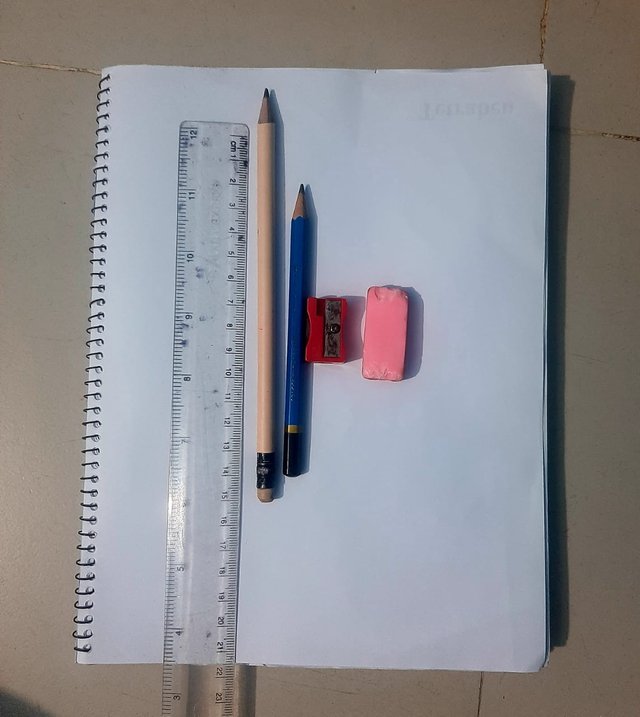 Necessary measures
paper
pencil
scale
ereger
pencil cutter

---
---
Step-01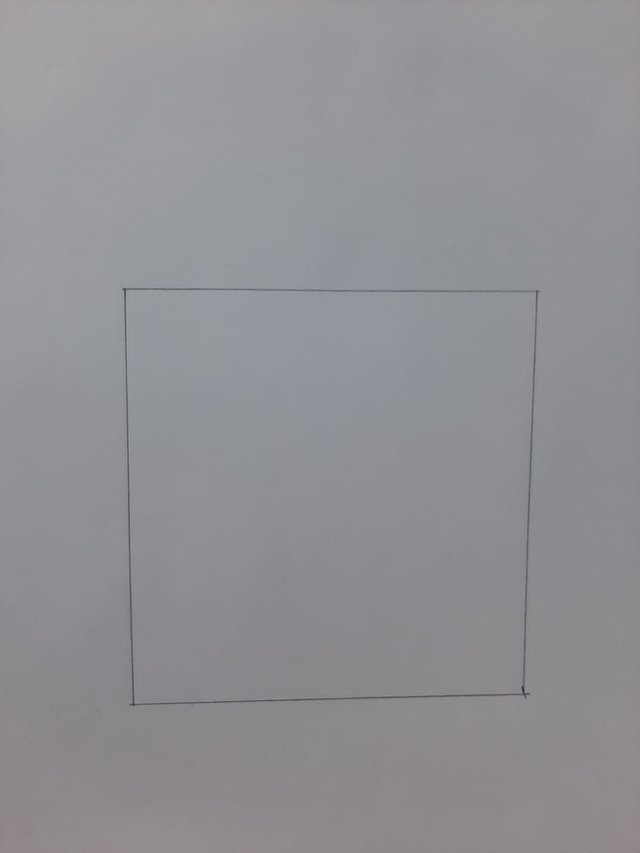 To draw the picture of the baby, first we need to draw a square measuring 7×7 cm with a scale.
Step-02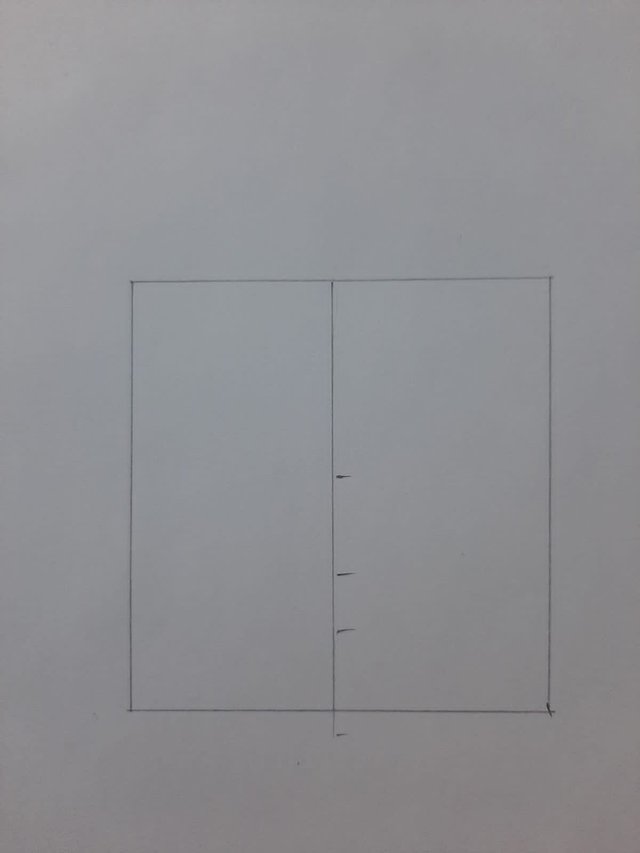 Then another line should be pulled in the middle. And mark 3.5, 4.2, 6 cm on that line.
Step-03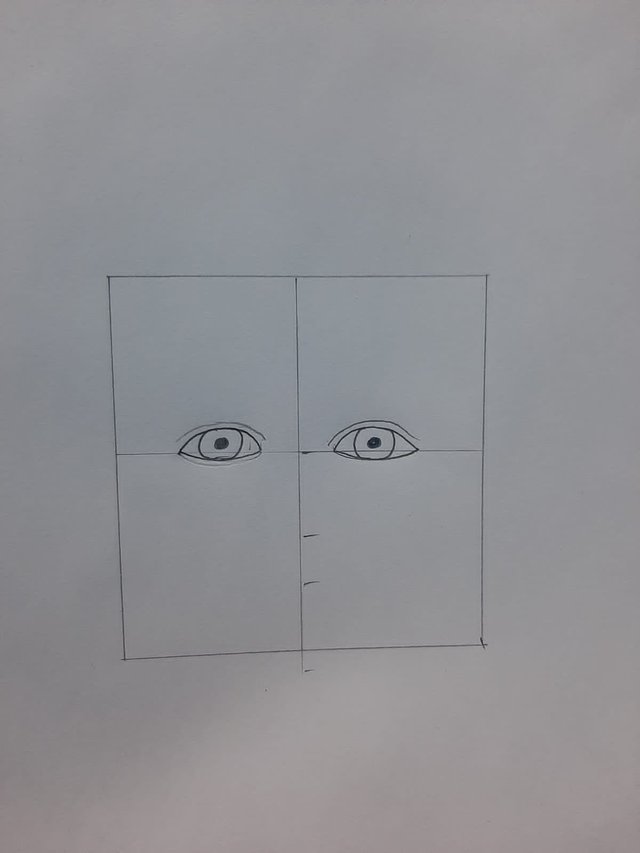 Then draw a straight line at the above marked place and take both eyes of the baby.
Step-04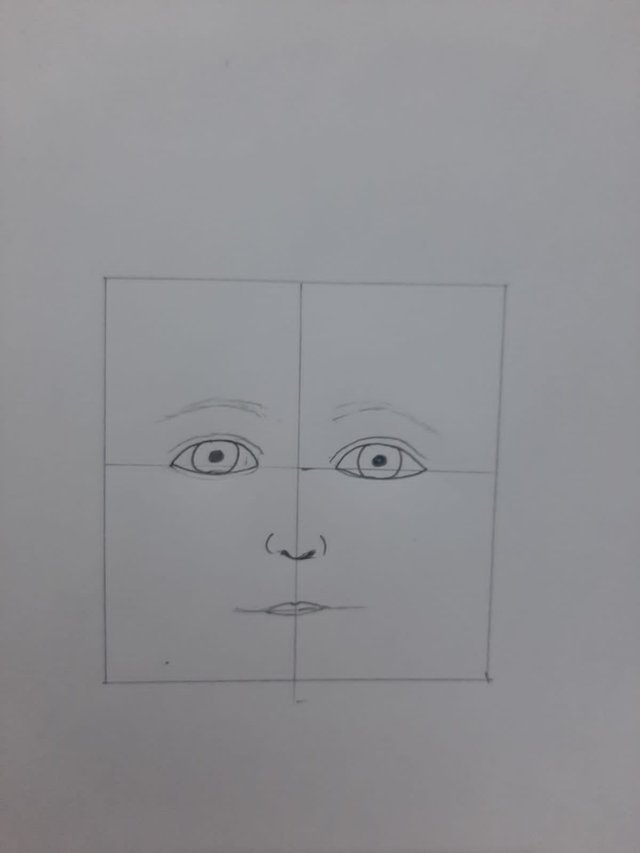 Now follow the marked places below and take the shape of the baby's nose and lips and eyebrows.
Step-05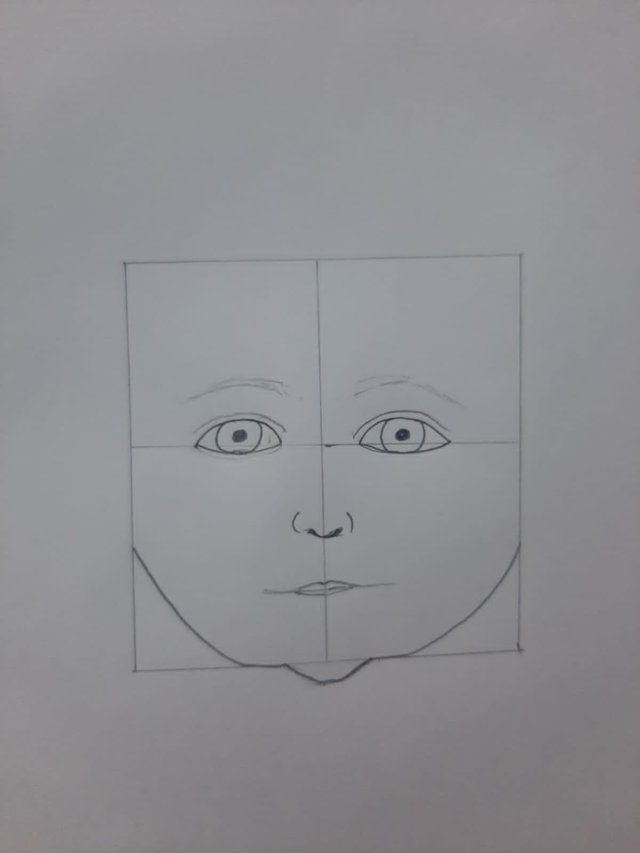 Then follow the following lines to draw the face.
Step-06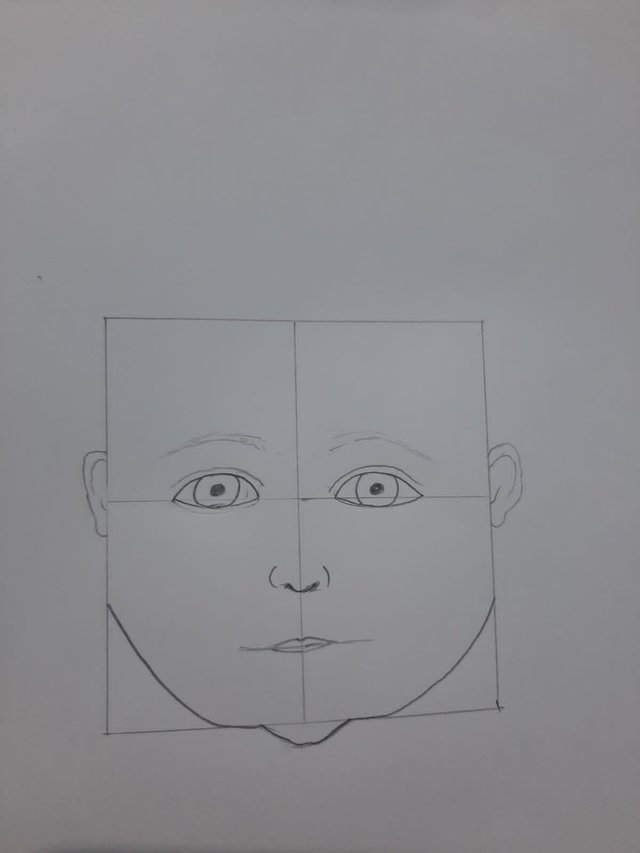 Then draw the ear like as picture.
Step-07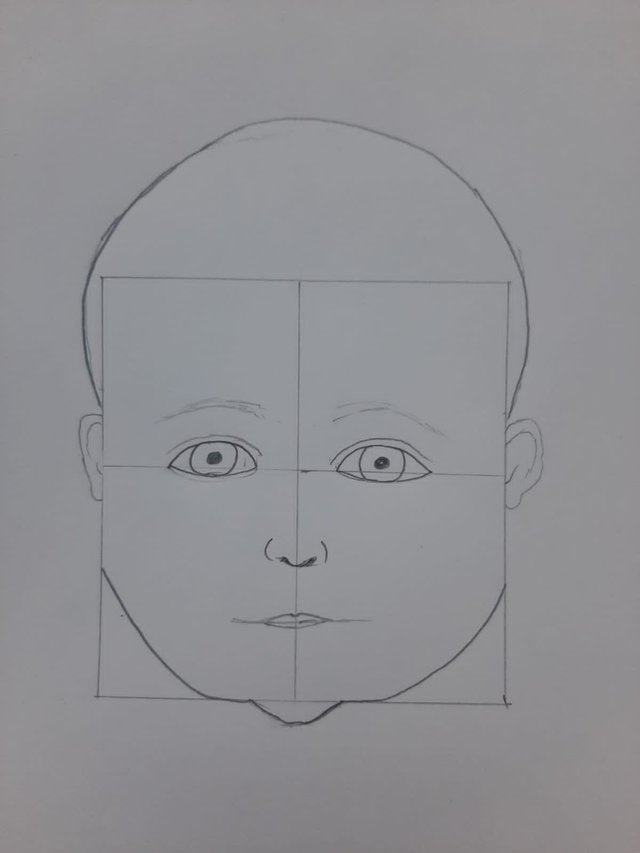 After that follw the upper lines to draw the head shap.
Step-08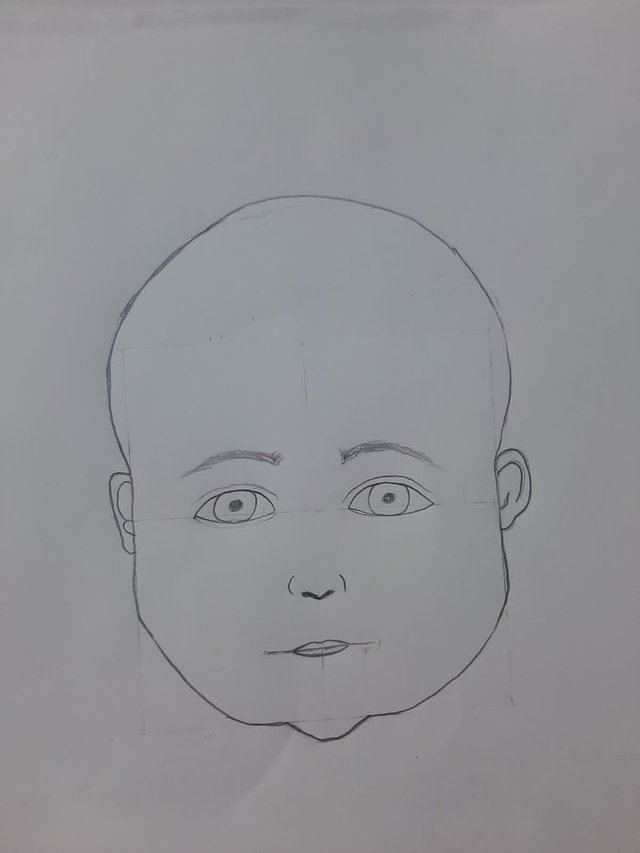 Then the lines should be erased and the eyebrows should be colored lightly with a pencil.
Step-09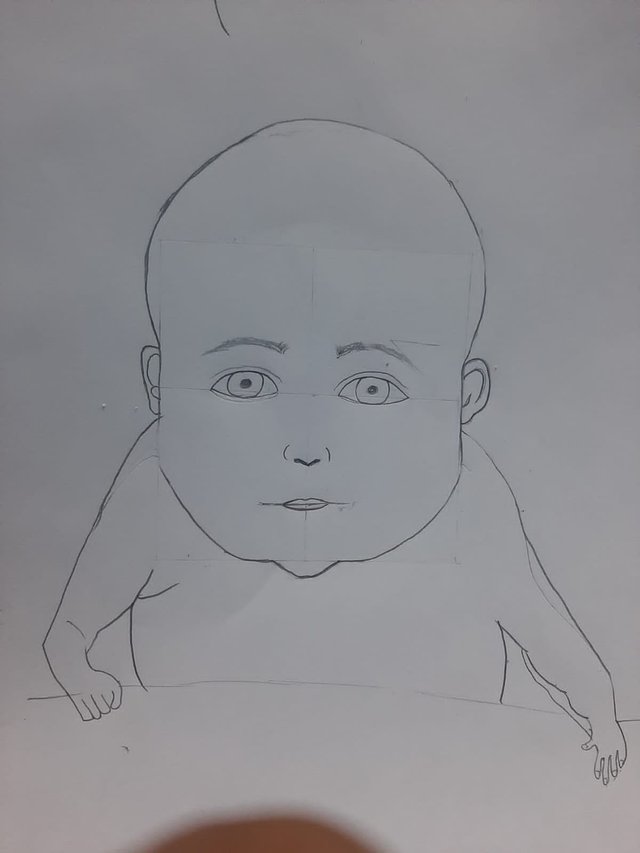 Now draw the lower part of the baby in such a way that it looks like the baby is leaning somewhere. For this reason, I have drawn some parts below, including the baby's hands.
Step-10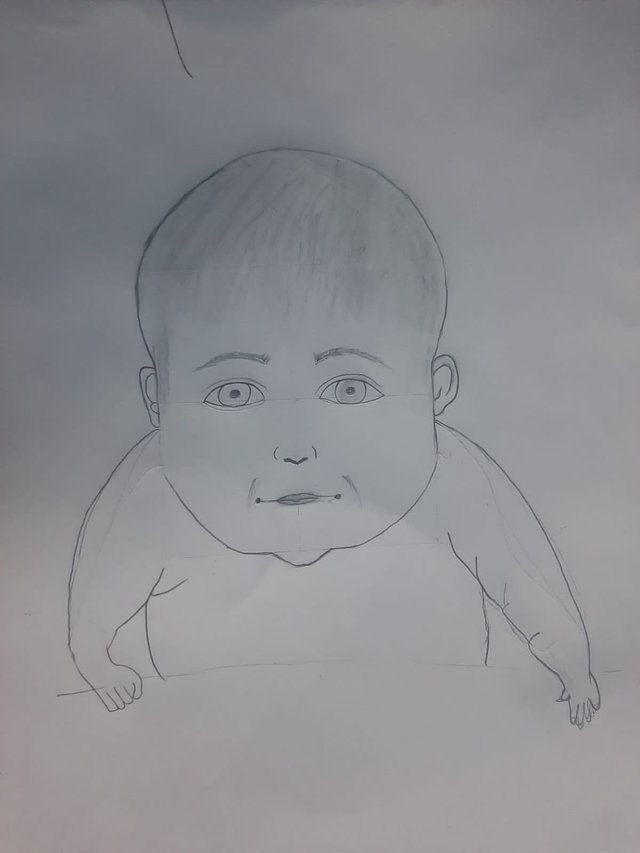 At this stage, the baby's hair should be lightly drawn with a pencil and the shape of the nose and lips should be fixed. For this, it should be gently removed with a cotton bud.
Step-11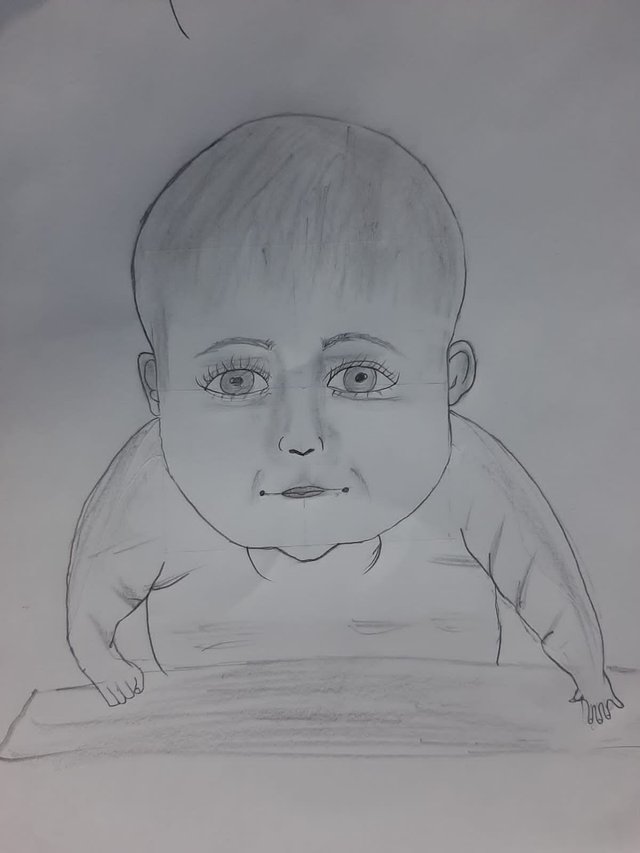 This time the nose and eyes should be colored with a light pencil. Only then will our art be complete.
---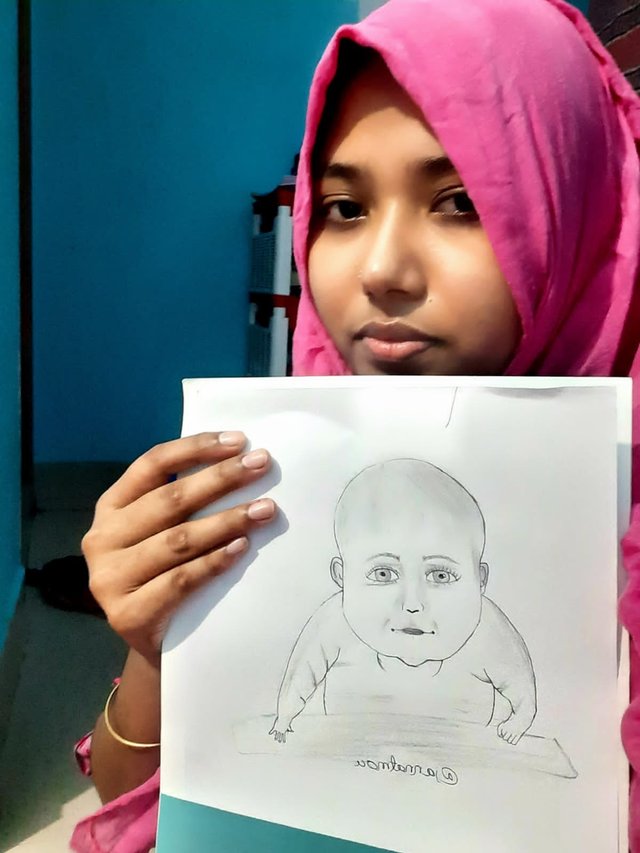 At last i took a selfie with my pencil art.

---
"Alhamdulillah, I hope you all live a beautiful and healthy life. I pray to God that you always have your day. Spend with good health. I wish you good health Alhamdulillah God bless you"
---
---
MANY THANKS FOR
@steem-bangladesh Community
with
@steemit-bd admin all Moderator
---
---
I am inviting two of my friends on my behalf ◼️👁️@bijoy1 And ◼️👁️@dove11 everyone Congratulations and thanks for reading my post,
---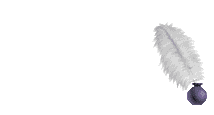 ---
☄Thanks for all steemian☄
---
---
---
---