HELLO
MY DEAR FRIENDS
This is @ibr456 from 🇧🇩bangladesh
---
Today's Friday
---
Today I am going to present my daily diary to you. Today I had a very simple day. Let's start my diary: -
🅼🆈 🅳🅸🅰🆁🆈 🅿🅾🆂🆃
Jumma Mubarak
---
---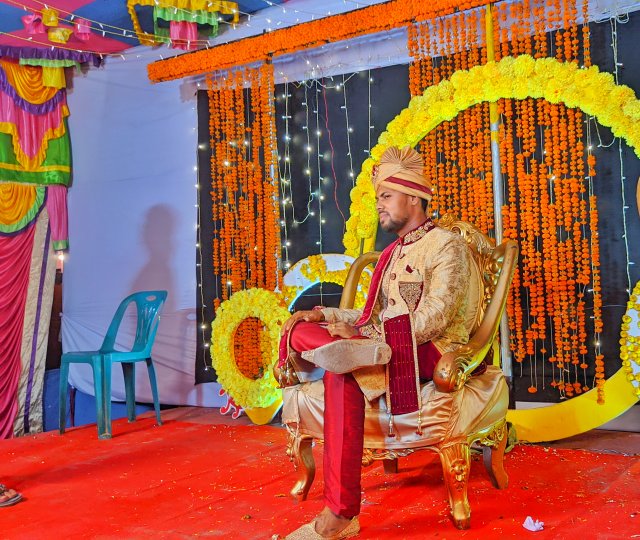 Device- Poco m3 || Wedding Photography ||
I woke up at 7 am in the morning. I woke up and charged the phone. Then I go to the wash room and brush and freshen up. I have fresh breakfast. I eat banana bread and tea for breakfast. Then sit down to read. After reading the book for about 2 hours, Chapra opens the phone from the charge. Then he eats again. After eating, I came to my room and chatted on Facebook for some time. Then I watch TV. I watch the morning movie on NTV, the love movie of the protagonist Raj Manna's Riksawala.
I go to the bath immediately after the call to prayer. After coming from the bath, I immediately went to the mosque wearing a Punjabi pajama hat. After the prayers, I visit the grave. Then I come home fresh and have lunch. He ate lunch and fell asleep immediately. I woke up around 5 o'clock. I wake up and drink fresh tea. Then I went to Zamin's high school ground to watch the Mostafiza's MP Gold Cup tournament football match. When the football game was over, I went home.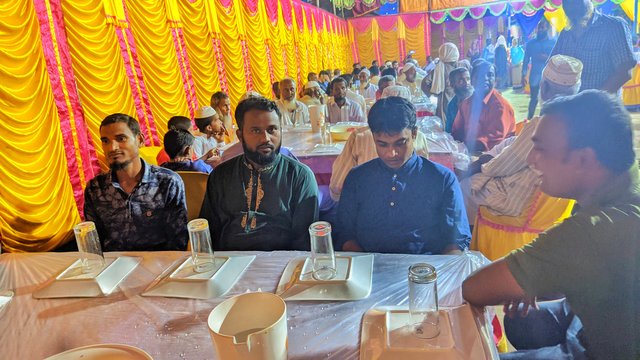 There was a wedding invitation later in the evening, Uncle's wedding. After the evening, I got ready and went to eat the wedding invitation to bring my wife. As soon as I left, it was 8 o'clock at night. The formalities of the marriage had already taken place, only the farewell was left. So we went and sat down to eat immediately. Meals for about 300 people at a time. Polao, beef, eggs, pulses, lettuce, lemon & yogurt were among the foods. When the meal is over, the rest of the farewell formality begins.
Then the photo session of the bride and groom. There is much more to sweetened drinking, feeding and feeding. The night was getting dark so we headed home late. Arrived home around 11.00. I came home fresh and drank cold water. Then I come to the room and comment on the posts of my favorite community's team- Bangladesh for a while and reply to the comments. Then the phone fell asleep.
---
---
This was my busiest dairy today.
I hope you all like my post. I wish you all good health.
Thank's all.
Best Regards