Hi Friends & Fans!
To support Steemit with their goals, we decided to completely change the concept Music For Steem, and this with immediate effect!
The past 7 editions, we kept focusing on musicality, not primarily on retention and recruitment of new artists for our competition. This way, we think some of you feel they can never win, and thus just not enter the contest. Also, fans were left behind, but now ANYONE can win in the new MFS!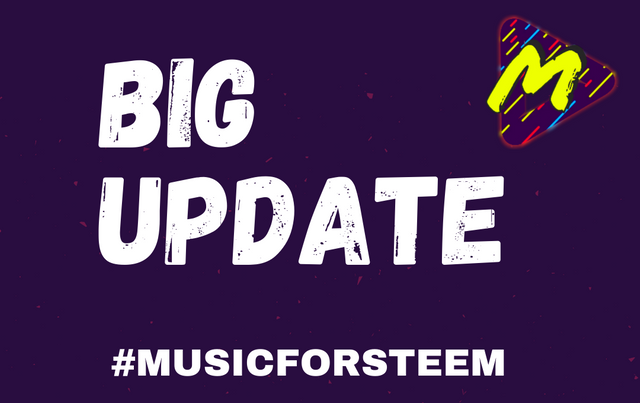 THE NEW WAY - MusicForSteem 2.0
Part one - Sing Daily
From now, every song you sing or play for Music For Steem, will give you a ticket. You can perform daily and earn a ticket EVERY DAY! @musicforsteem comments under your entry the number of your ticket.
Weekly*, we go LIVE on Dlive.tv @dlive to draw the lucky number. We stream LIVE the lottery results! Every ticket goes in a random generator and everyone can watch it, again LIVE!
(if possible, otherwise it will be announced and a live timestamped recording)
PART 2 - COMMENT AND WIN
We like to have more comments. And also give Steemians who do not sing or perform the opportunity to win!
Everyone can comment on as many songs for Music For Steem to get a higher chance of winning!). Please give feedback, not only "wooow and cool" please!!
Every comment that has been made on the winner's post will go into a second lottery pool.
For Example: We have 30 entries in a week: The number generator will pick a number and he/she wins the main prize. Next, we count the comments of the winning post and play the second game of the lottery. In this case, there are 5 comments on this post, the winning number is 3. The third comment from the top down will win the second prize! If that happens to be from @musicforsteem, the next in line will win!
Prizes will be released in the coming days. But we like the idea of giving a bigger prize if the winning post is set as 100% Power Up. @steemitblog or @steemcurator01, please provide us your thoughts and the percentage of winning votes. 1 vote for the winner + 1 vote for the winning comment.
We thought of this: 100% for the winner IF 100% POWER UP post, otherwise 50%
80% for winning comment IF Set as 100% power up, otherwise 40%
Part 3
Weekly we will post our favorite song of the week and this winner will receive a CASH Steem prize from Music For Steem!
Go for the win!!
THE RULES
Easy, they are completely the same!
Record a minimum 1-minute song live. This can be you singing or playing the instrument!
Start the recording by you saying your username and the number of the week.
Upload on @dtube or YouTube
Share your performance using #musicforsteem
Preferably in our community Music For Steem (not obligatory)
Recieve a ticket
ANY QUESTIONS - PLEASE ASK!!