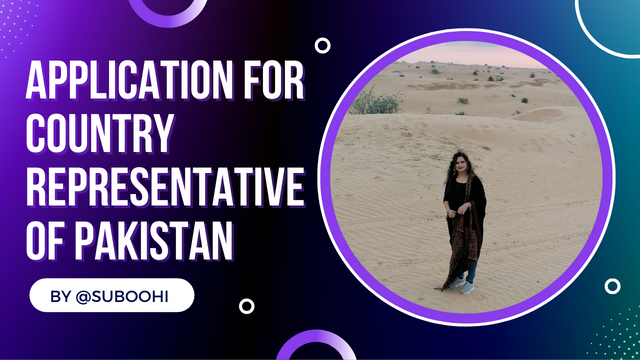 I would like to thank steemit team for giving us the chance to get opportunity to contribute our country at steemit as country representative. I'm here for applying for the same.
Meeting Criteria For CR
I have joined steemit on 21st January 2021 and from the day one I'm an active user

I have 20,900SP and my effective SP is 11230SP

I born in pakistan and living a happy life in my native land Pakistan.

My mother tongue is Urdu that's Pakistan's national language so I'm fluent.

I always try to support other steemains I give vote to active post in SIZ and Steemfoods communities as I'm working as mod in these two. My voting CSI is 13.7

I'm in club100 and didn't take out a single Steem since 6months.

I worked in many Comunities from start (I had surgery last month so this month I did less)

I organized many contests from my account and all contest from @siz-official was organized by me. So I organized more than 50 contest.

For guidance I made many posts from my account as well as @siz-official.
Why me??
I'm an active member at steemit since beginning. I'm working as mod in two big communities and I'm leading a Curation team of arts theme in this month so I'm guiding and supporting many users. Many users from pakistan and from some other countries too contect me for guidance and resolving their issues. I'm doing work with dedication to promote Steem and guiding Newcomers and support them. I have organized more than 50 contest introduce new users to steemit. I caught more than 6 suspicious account and 1 account farmer ahsanbilal, last week caught two more. These all work are the duties of CR that I'm already doing for growth of steemit.
Steemit Team Please give this great opportunity to me so I can work officially for my country as CR, it will be a great honor for me.
Thanks
These are some guidance post from me.
Guidelines To Get Votes From Community Curators For Month Of June 2022
New Guidelines For #club75 and #club100 detailed information || by@suboohi
Rule Change in #club5050 Tag: Wallet Activity Duration Will Increase from 7 Days to 1 Calendar Month! Starting from 1st November
SIZ Community Guidelines on Daily Content Creation Categories
Why #club5050? || Why Should You Join #club5050?? ||My Commitment To #club5050 ||New Power Up ||Power Up 585 Steem