Hello Everyone. We hope you all are doing good. Thank you for your incredible participation in the first contest.
In collaboration with the Steemit Team, we are announcing our Second Contest of the Engagement Challenge. People from all over the world are invited to take part in this contest unless they are not using bid bots services. Participation in at least #club5050 is necessary. Club75 and Club100 would be highly appreciated.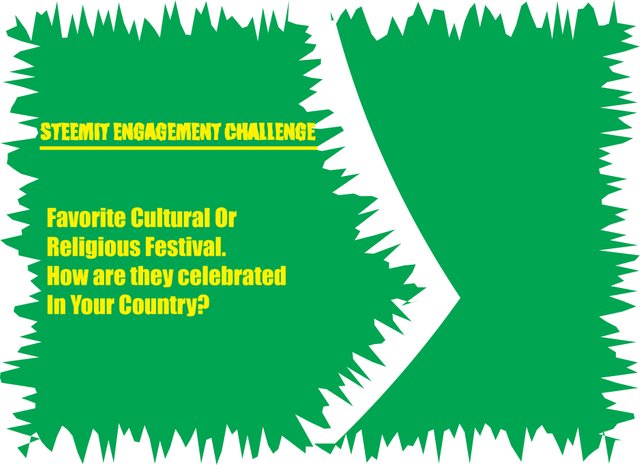 Since we are having International participants and simultaneously, we are a Country Community. Therefore, we have chosen to keep the theme Country Exclusive.
As it is clear from the title image, we are asking you to tell us about your Favorite Festival. It could either be a religious or a cultural festival. Write about its origin/history. How you celebrate it? Is it celebrated like few generations ago or newer generations lack awareness and are insensitive to their own culture?
Favorite Cultural or Religious Festival

Rules of the Contest
The post should be made in Steemit Pakistan, there is no language barrier. Please use free images only.
Your post should contain atleast (300) three hundred words or more.
Your post must be steemexclusive.
You can share your contest post as early as Monday at 00:00 (UTC). The last time to join is Sunday at 23:59(UTC).
Drop the link to your post in the comment section of this post. Invite two friends of yours to participate in this contest through the comment. Your comment should now like: Here is the link to my participation post: Link. I invite user1 and user2 to take part in this contest.
Plagiarism will not be tolerated. Any participation post found plagiarized will be disqualified and strict action will be taken.
Use the tag: #spengagement-week2 in the first 5 tags with your club status and country tag.
The most important rule is to visit the posts made by other participants and drop your comments and engage with them. Remember, Increasing engagement between the people is the utmost goal of this Program
Another detailed post of rules to be followed throughout the engagement challenge will be published soon, right after the announcement made by steemitblog. The more you are seen on others' posts, the more your username will shine.

The Winners Rewards For This Contest
There will be 10 winners in this contest. The prize distribution will be done in the following manner.
| Rank | Reward |
| --- | --- |
| 1-5 | Booming Upvotes |
| 6 | 8 Steem |
| 7 | 6 Steem |
| 8 | 4 Steem |
| 9-10 | 2 Steem |

We wish you all the very best of luck and see you all in the contests and in Steemit Pakistan Community. You all are welcome to take part in the contests run in our Community.

Subscribe STEEMIT PAKISTAN
Quick Delegation Links To earn delegation rewards