Hello everyone ASSALAM O ALAIKUM, I hope everything is going good at your end.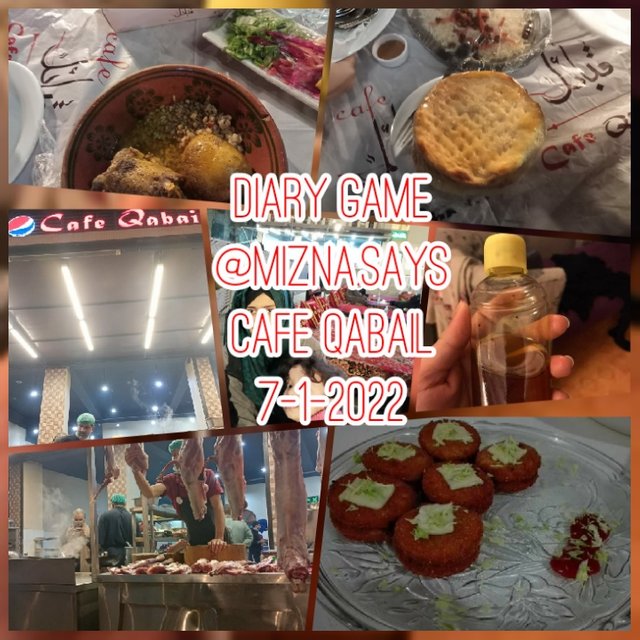 Its been so many days I've not posted anything yet. Because i was so busy as my sister in law is getting married.
I'm going to write my todays diary . So lets begin:
Morning:
So lets start from the breakfast .
BREAKFAST IS THE MOST IMPORTANT MEAL
Many studies have linked eating breakfast to good health, including better memory and concentration, lower levels of "bad" LDL cholesterol, and lower chances of getting diabetes, heart disease, and being overweight.
Today I made Fried Sandwiches!!
Recipe is here.
| Ingredients | Quantity |
| --- | --- |
| Bread slices | 6 |
| Chicken | 7-8 cubes |
| Bell pepper chopped | 2tbsp |
| Cabbage chopped | 2 tbsp |
| Mayonnaise | half cup or more or less.. |
| Black pepper powder | as per ur taste |
| Salt | as per ur taste |
| Cheese slice | 1 |
| Extra cabbage | chopped a little |
| Egg | 1 |
| Bread crumbs | as needed |
Method:
Boil chicken till tender then shred it. Add in bell pepper,cabbage,mayonnaise, salt n black pepper n mix well.Cut round pieces of slices with a medium cutter( 1 bread slices gives two round pieces i.e 1 sandwich).make 6 small round sandwiches.
Dip a sandwich in beaten egg then bread crumbs and fry till golden brown.Once all the sandwiches r fried make 6 pieces of the cheese slice.Top a sandwich with cheese then some extra chopped cabbage over it n microwave for 20-30 seconds so that cheese is melted.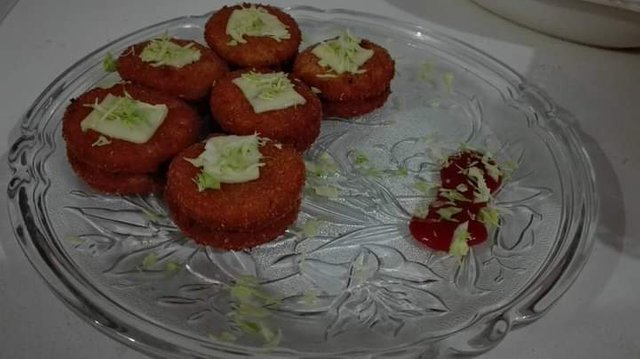 Afternoon:
So in the afternoon we went for shopping because my sister in law is getting married. And we are overjoyed. We did lots of shopping. I couldn't capture our shopping pictures because we went cooperative and saima mall.
Then we came back home and I did massage on my head because I WAS HELL tired. But I had to do it.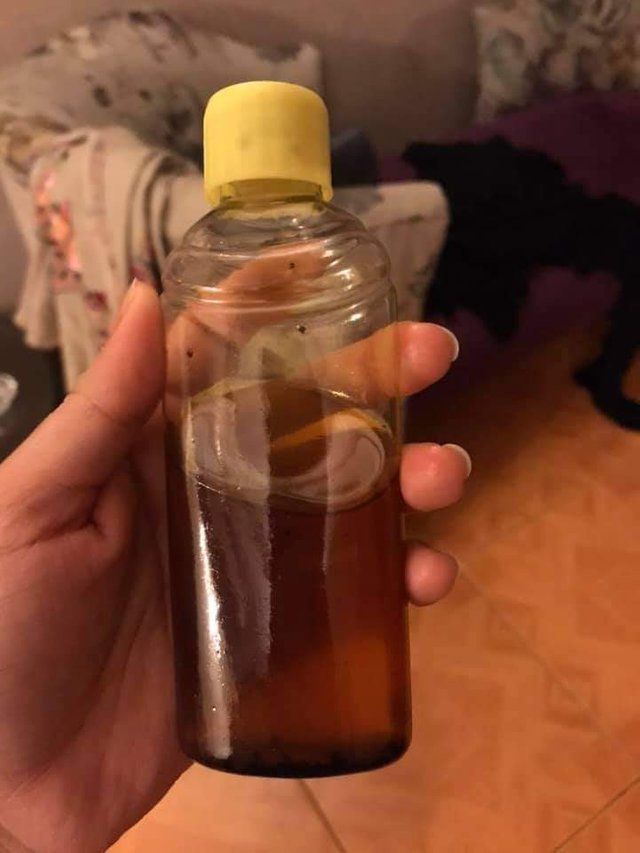 Then we had simple spaghetti for our lunch . We came back from shopping at 4.30pm . We didn't eat anything outside. Because my MIL can't digest outside food. So I already prepared spaghetti at home. Then we came back home and had lunch.
Recipe of Chowmein:
Chicken half breast cut it into julieine
1 tbsp soya sauce
1tsp chilli sauce
1 tsp ginger garlic paste
1tsp vinger
Salt & pepper to taste
Marinate chicken with the above ingredients
Now boil 1 packet egg noodles with little salt and oil when its boil add some oil and keep the noodles aside. Now fry chicken in little oil till it water dries. Take it out.Then put little oil and fry vegetables( cabbage onion carrot capsicum chillies) fry little and take it out. Now in a wok put oil chopped garlic and ginger fry little then add talhaar mirch into pieces add 4tbsp soya sauce 1 tbsp vinger 1 tbsp chilli sauce 1 tsp crushed chilli chicken salt and pepper half cup water add little orange food colour cook it for 1 min then add noodles and vegetables mix it well. Add spring onions and serve hot 💗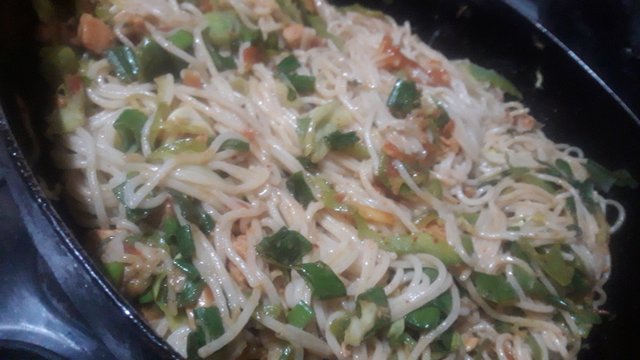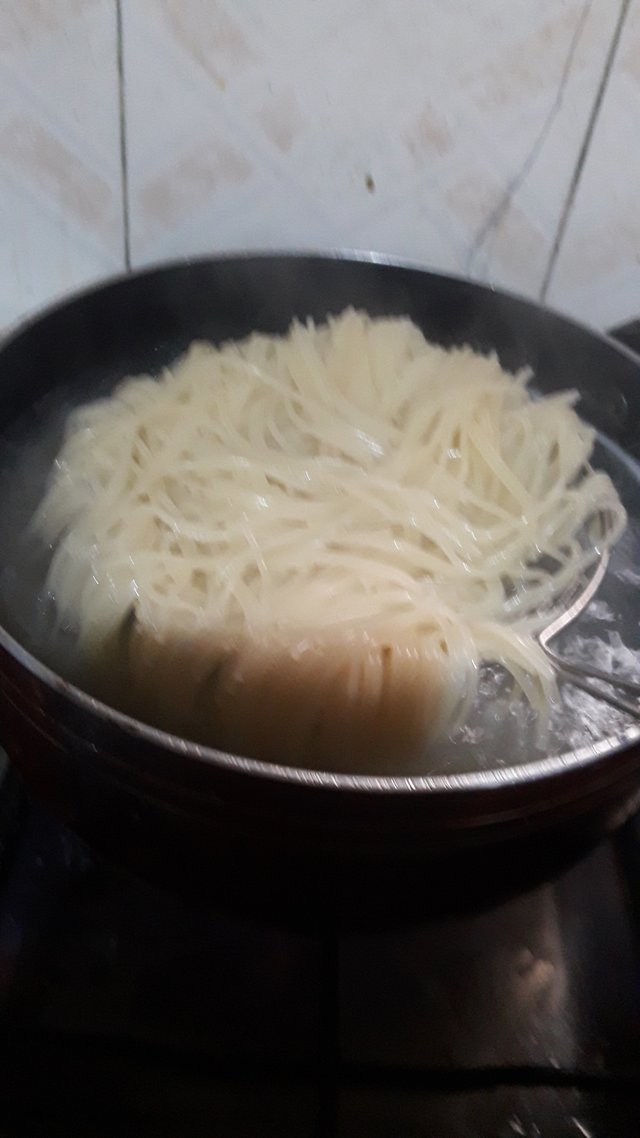 So today was the result day of 9th class too. My littlè dewar (brother in law) Got 95.71 % . Today was the happy day for all of us. So my husband decided to give him treat.
Night:
When you are going to a restaurant you aren't just going there for food, especially in Pakistan but you are going for the overall experience. The food might not be 10/10 today at Cafe Qabail but the experience was amazing. Although the place was completely packed, we were seated within 15 minutes.
We were served mandi, karahi, Fish and fries, mughlai chicken tikka , mutton kunna and many more items too.
The waiter forgot to bring Alfredo Pasta & the French onion stake served was bland (The other stake ordered tasted good). However, when the manager & waiter inquired and I gave my feedback, they were more than apologetic.
They offered to replace the food immediately but by that time we were done so I refused their offer. They kept on insisting to bring more food but I refused for extra meal because they had accepted & acknowledged their mistake which was more than enough.
In the end, they offered us cardamom tea and doodh patti tea. We tried their kulfi too. Tea wa too good. Amazing experience and Lovely service by Cafe Qabail!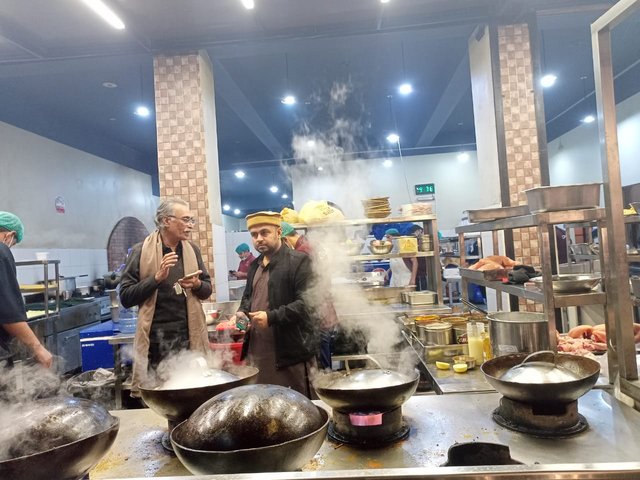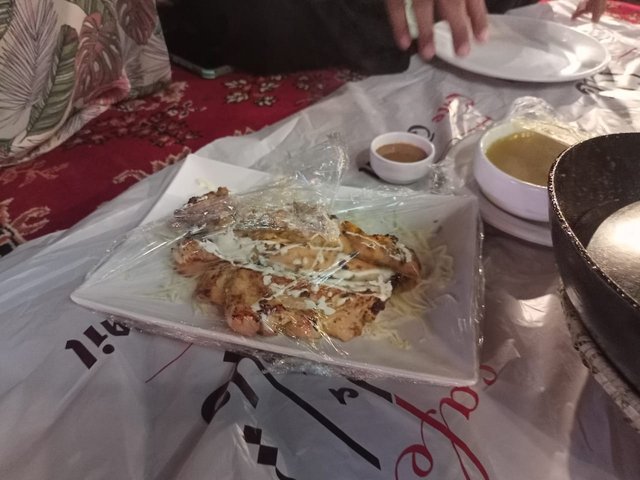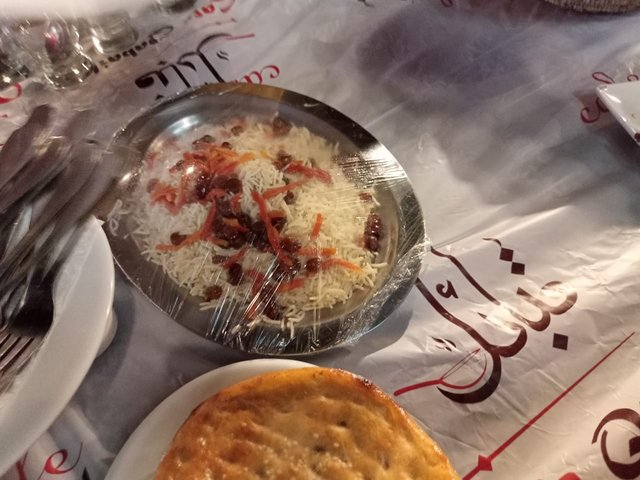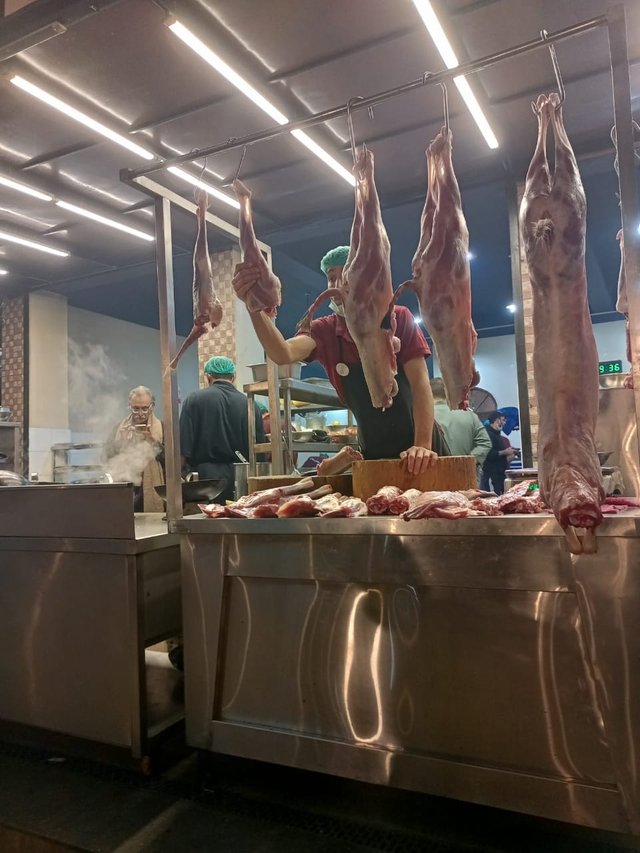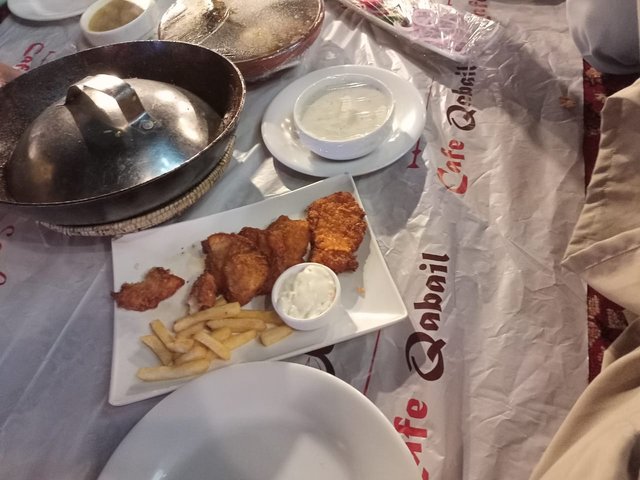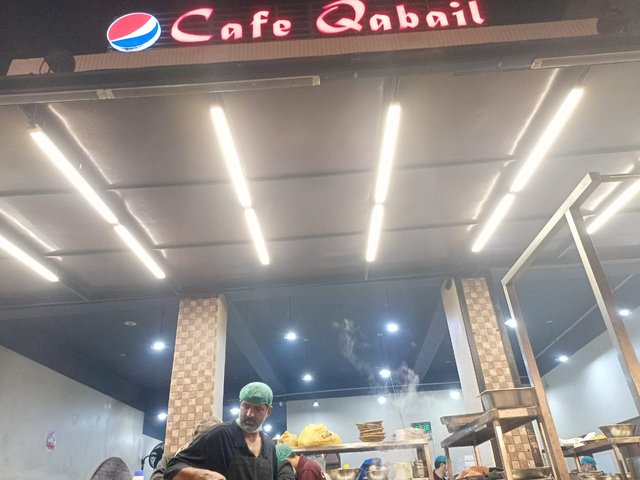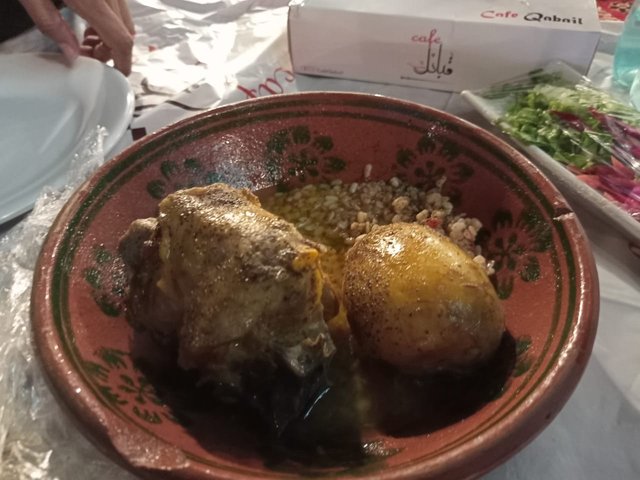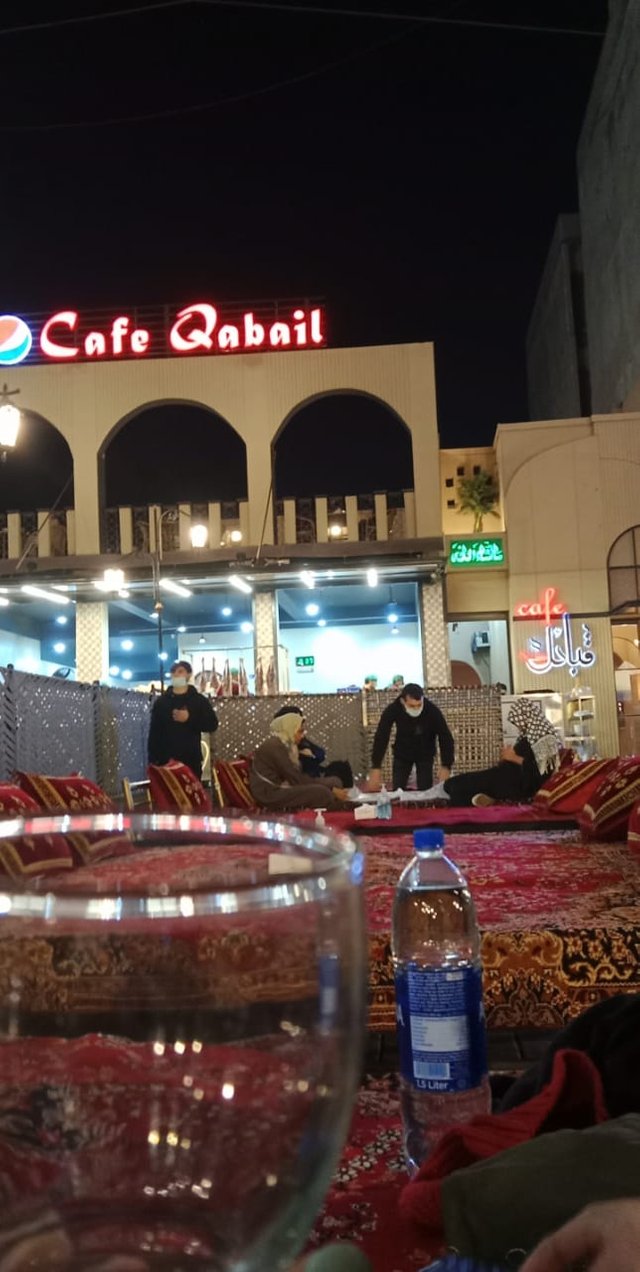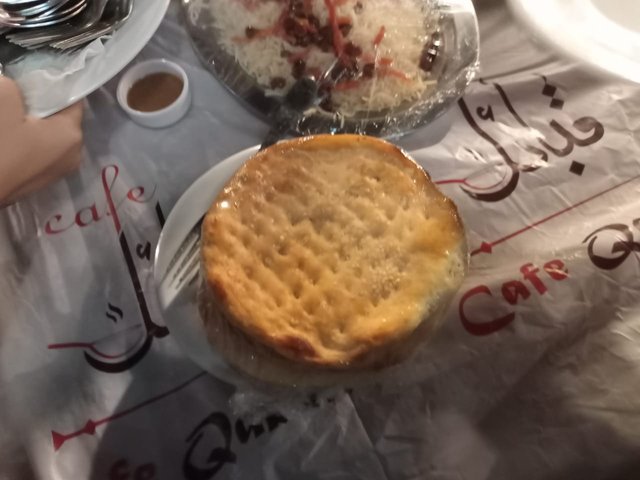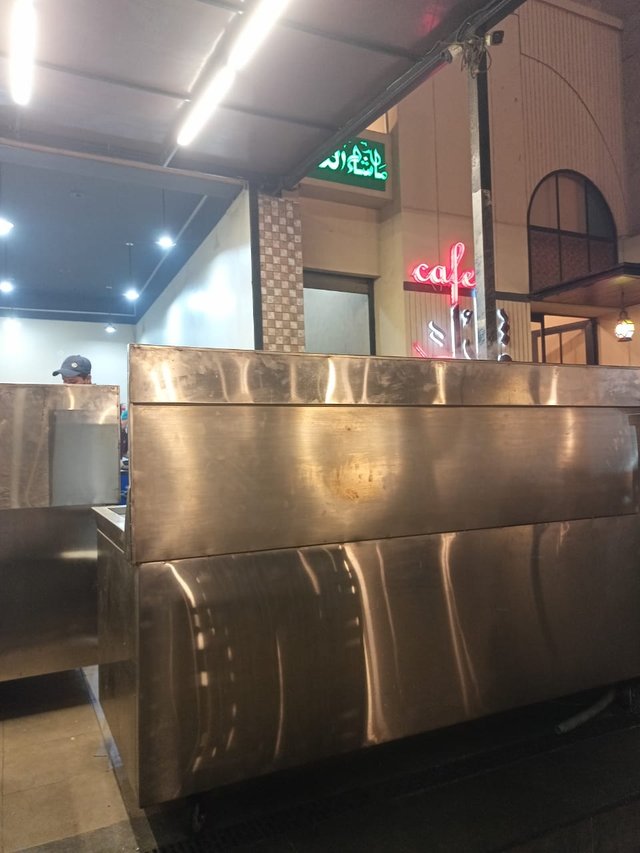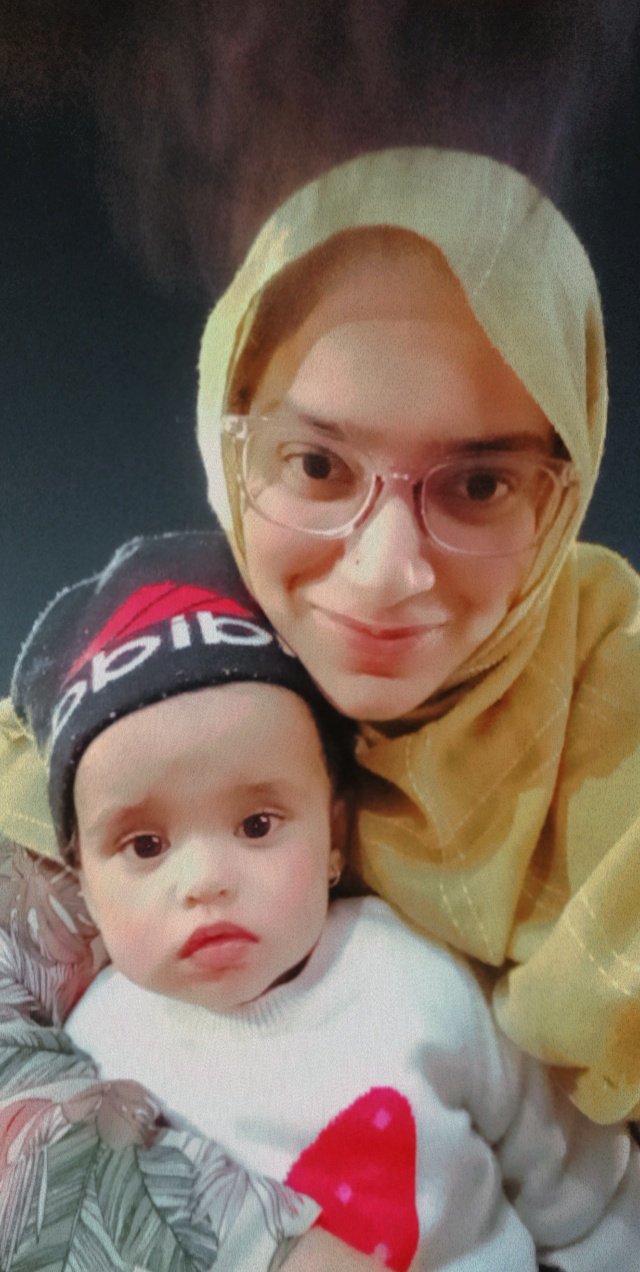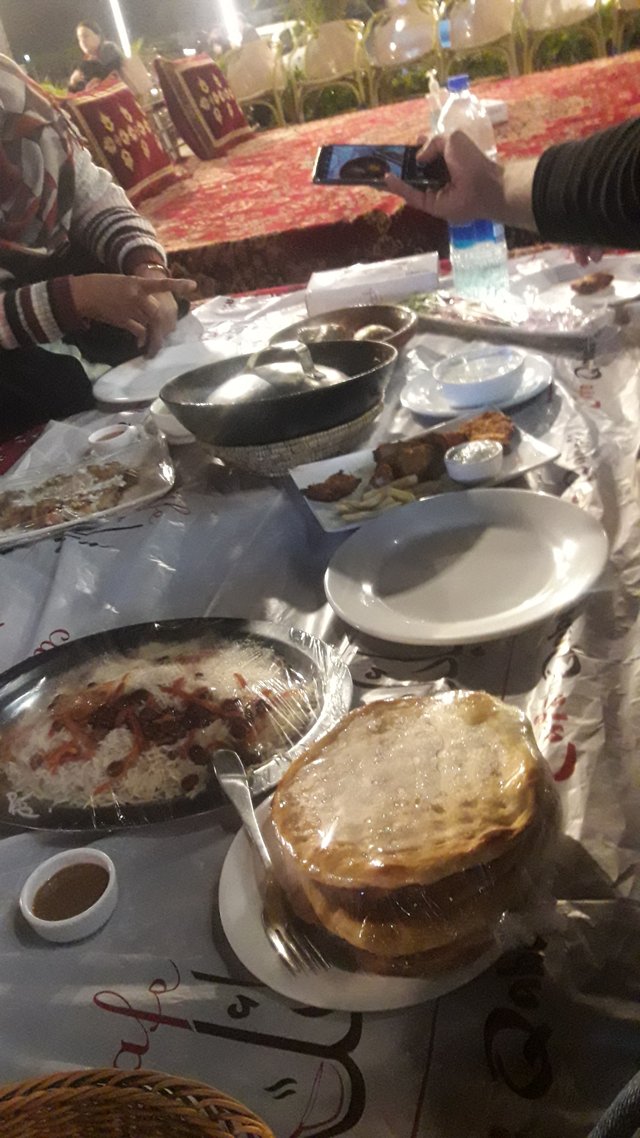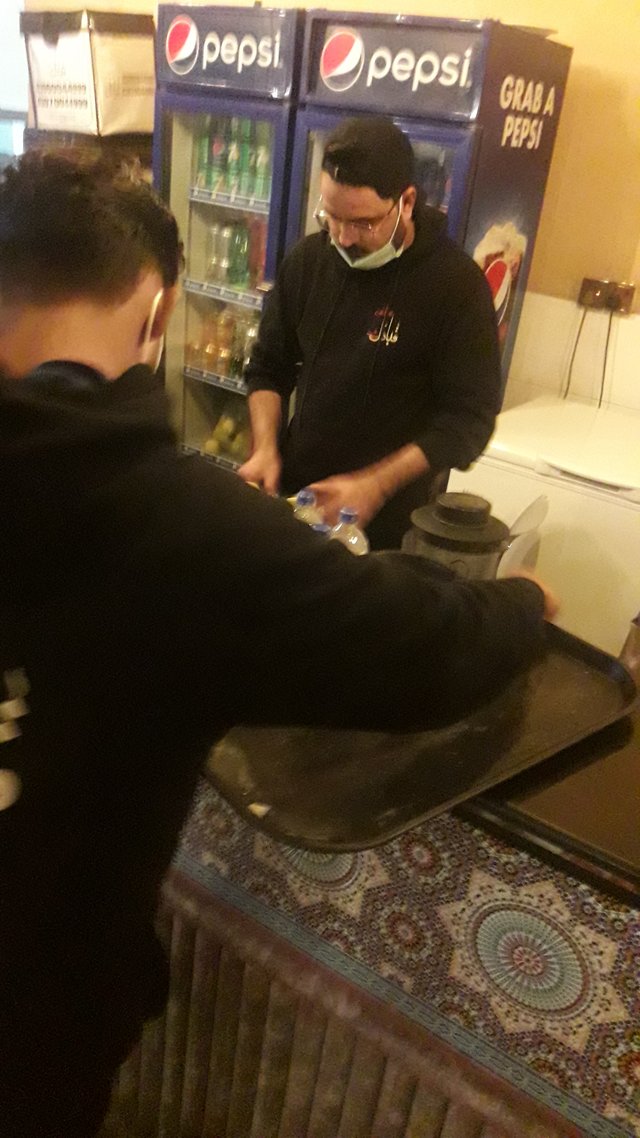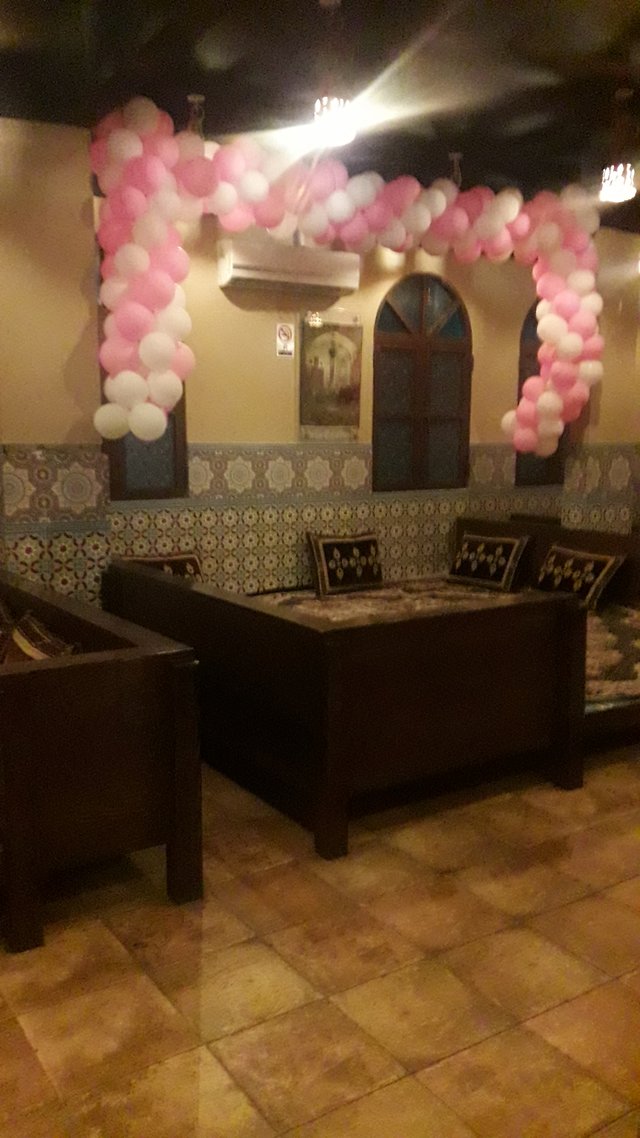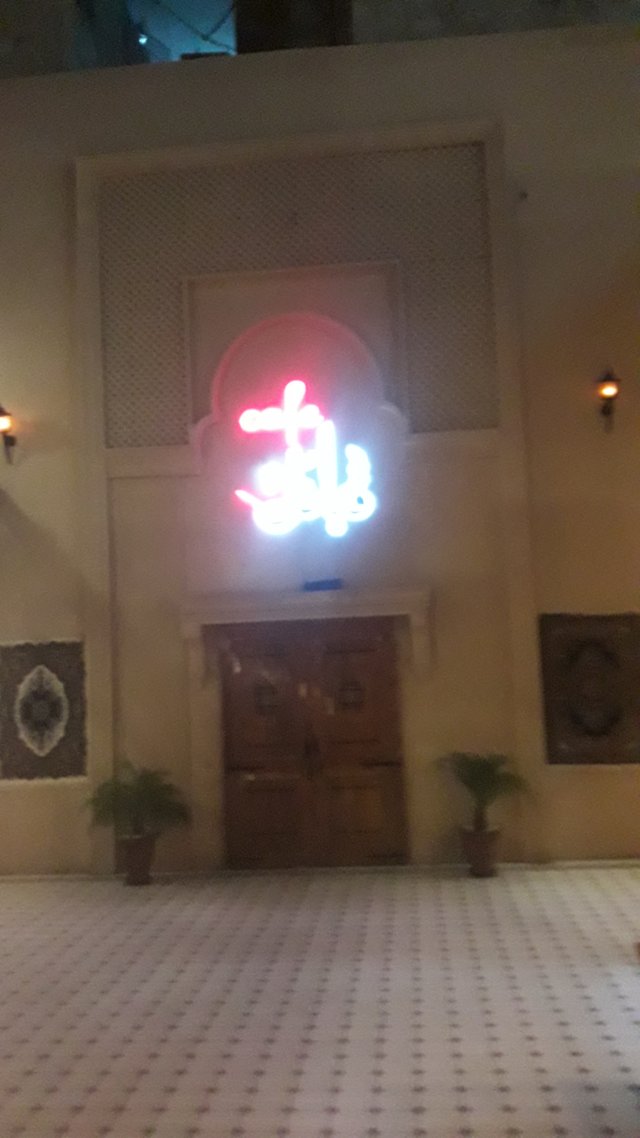 Cc:
@hassanabid
@haidermehdi
@steemit-pak
@vvarishayy
@eventhorizon
@steemitblog
@steemcurator01
REGARDS,
@mizna.says