"Aslam 0 Alaikum my beautiful family
How are you all ?Hope you are all well .I m here again to share my diary with all of u.so without any delay lets start today' diary"❤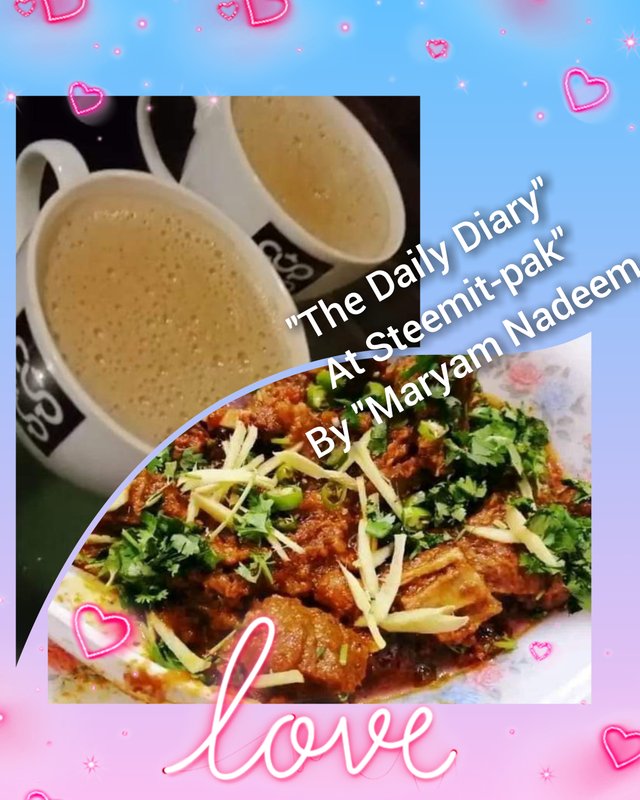 "Morning" 🌼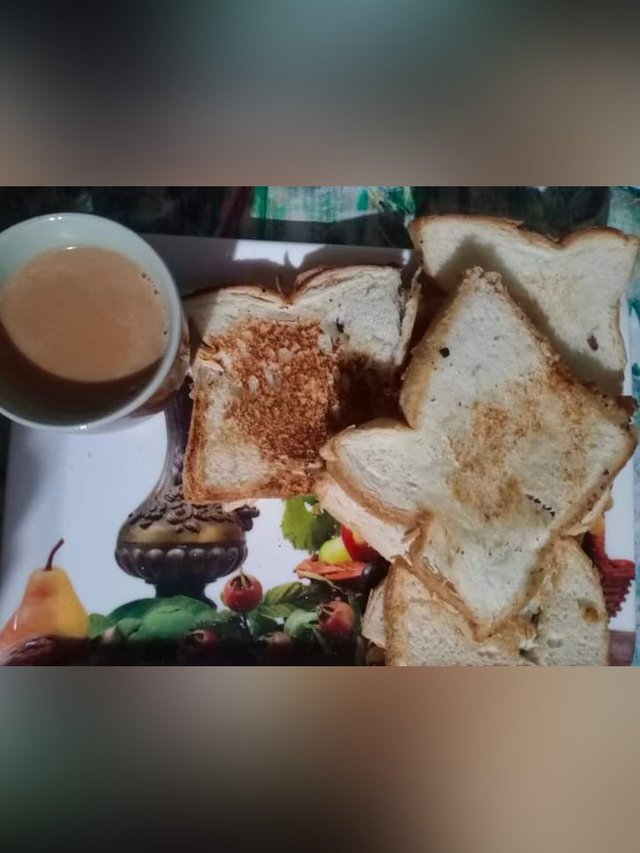 When I woke up in the morning, the weather was very lovely .It was raining lightly and a cold wind was blowing .Seeing this sight, my health became quite fresh in the morning itself. after that i had breakfast and cleaned the house. Because today I had to clean the house as well, and after bath the children, I asked them to get busy with playing. It has been raining here since night. Thank God that the weather here has improved a little, otherwise it has been very hot for three or four days.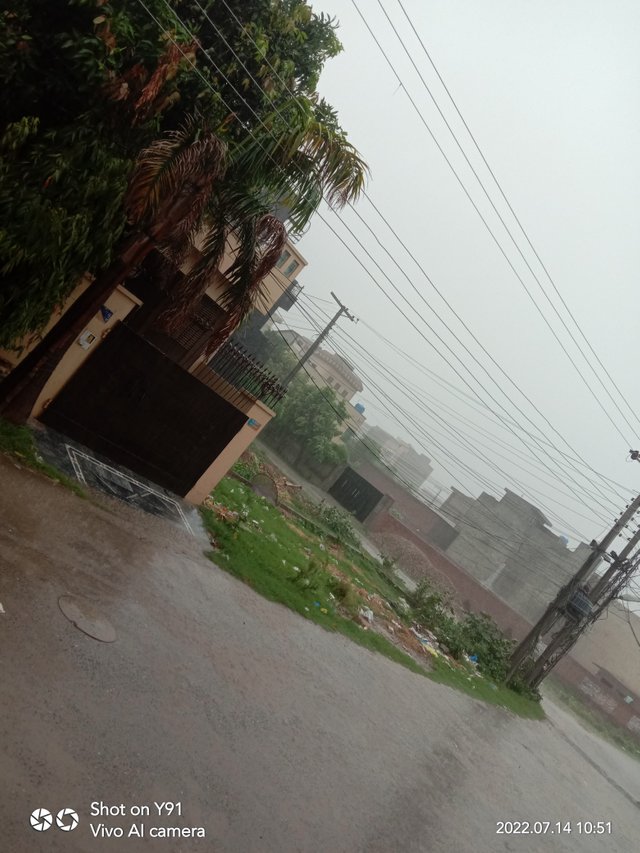 It was coming in the today news that some areas have water in the houses due to the rains. May Allah have mercy on them. Due to the rains, our house is also getting damaged due to which the condition of the house has deteriorated. When my husband woke up he had breakfast and then he went to work, I was now busy with household chores and also preparing food for the children.

"Afternoon" 🌼
It was already noon, I thought to cook some food for the children, so I thought to boil the potatoes for the children and put salt and pepper on them ate them to the children.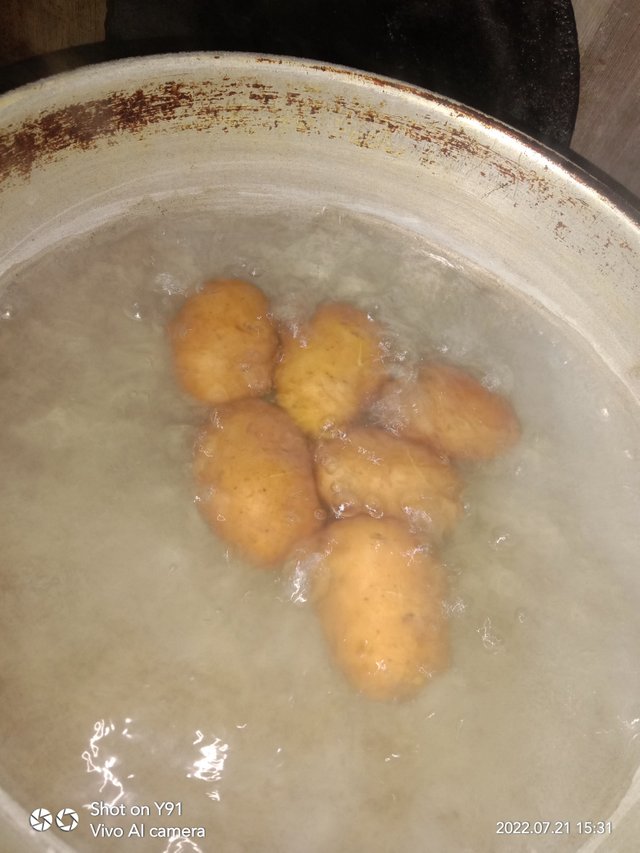 It is said that boiled potatoes make children healthy, so I made them because for some days my little son is not eating properly and due to change of weather he has vomiting and fever. was happening.Please pray that Allah Almighty gives my children a long life and a healthy life. After eating potatoes, I put the children to sleep for a while and myself started to rest for a while.

It was evening, I offered the Maghrib prayer, then my mother and my elder sister called me and they said that we are coming to you because the weather was very good today, so I told them that today is the day of your people. Food is on my side.I made goat meat for my mom which I make very delicious my mom mom taught me because I used to eat it so I made it for my mom and my elder sister doesn't eat meat so I Made chicken biryani for her.
| | |
| --- | --- |
After eating, everyone requested that now we have to drink your hand tea, so I made a very delicious tea for everyone, because today the weather was also very good.After eating and drinking tea we started talking and having a lot of fun with each other and we thought that we should go out for a while for a enjoy. In such a while my husband had also returned home, I gave him food and he also sat with everyone and had tea and then we all went out and had a lot of fun with each other and then my mother, and my sister went back to her home and we also returned to our home.🌼
"I hope you guys will like my Daily Diary and InshaAllah I will definitely join you guys in the next diary. Take care and remember me and my family in your prayers. Allah Hafiz."🌼❤

Regards 🌼
Maryam Nadeem
Cc 🌼

Subscribe STEEMIT PAKISTAN
Quick Delegation Links To earn delegation rewards
#thediarygame #pakistan #betterlife #lifestyle #club5050 #steemit-pak #steemexclusive