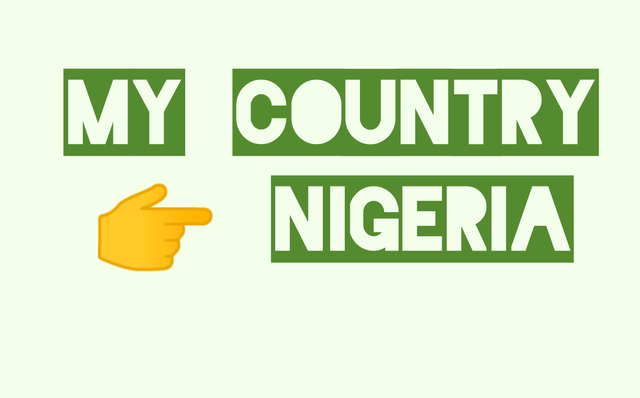 created by me
---
With so much joy in my heart I compose this post which is part of the steemit engagement challenge which is to highlight properly the things I love about my country and the things I would love to change about them, yes my country is Nigeria and below I will be talking about the 3 notable things that I mostly love about my country Nigeria followed by the 3 things I would be looking to change if given the chance.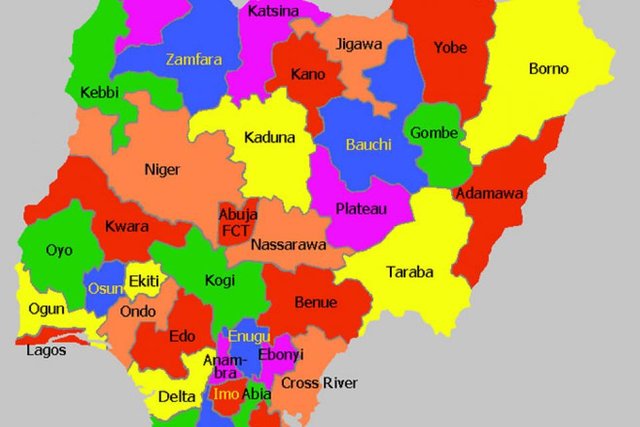 source

Three Things I Love About My Country
---
1). My country is multilingual and diverse
One thing i do love about my country is the fact that it's a multilingual country with different and diverse cultures which illuminates the country and lights up the place, a country where over 500 languages are spoken and we have more than a thousand ethnic groups.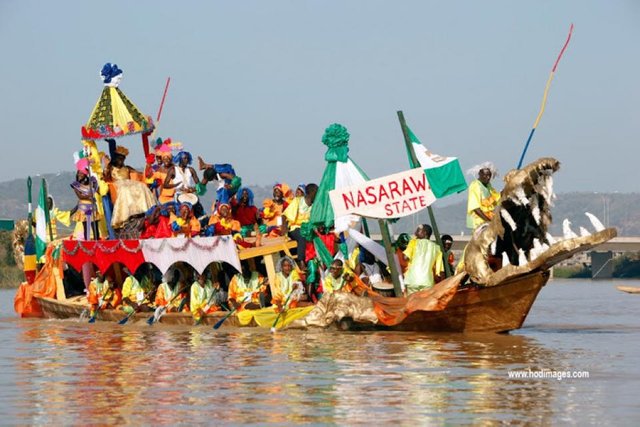 source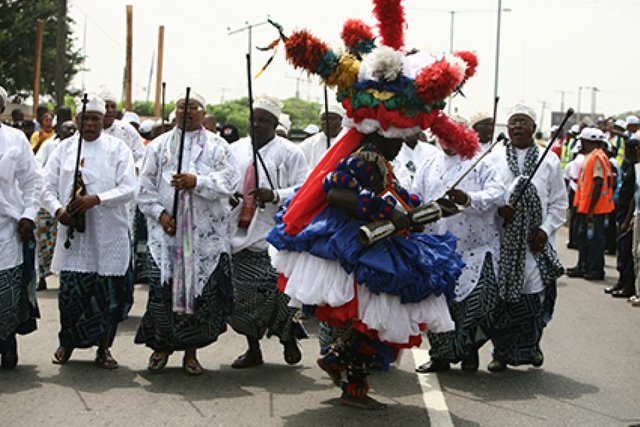 source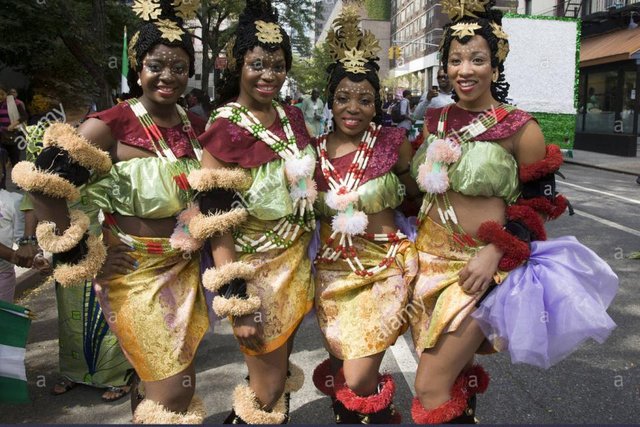 source
We know that culture is seemingly a people's way of life and with respect to my country Nigeria, my country with the our different cultures and ethnic group we get to experience different aspect of life as many people who have different views and cultural background come together to work and hence impact and contribute to the general growth of the country with their diverse ideas and approach to life.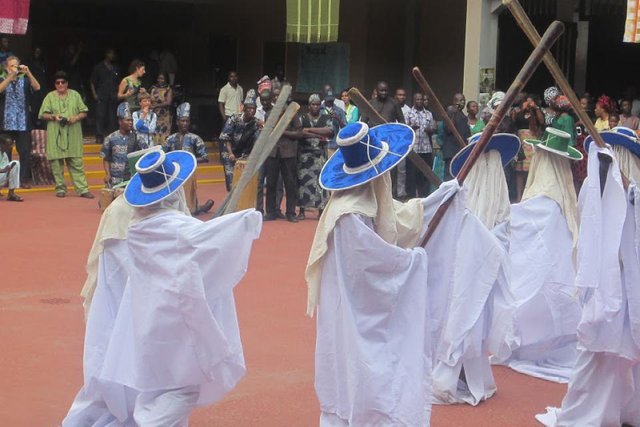 source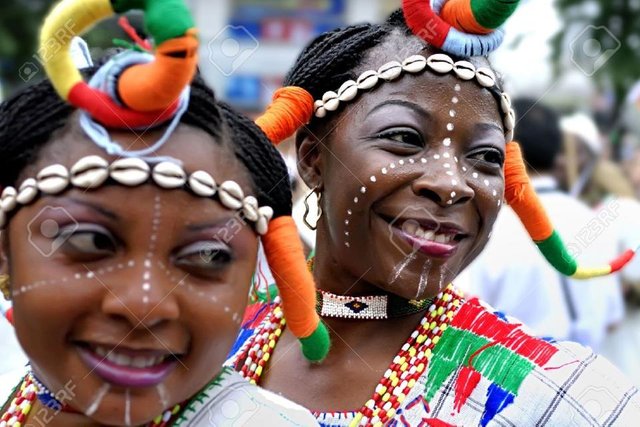 source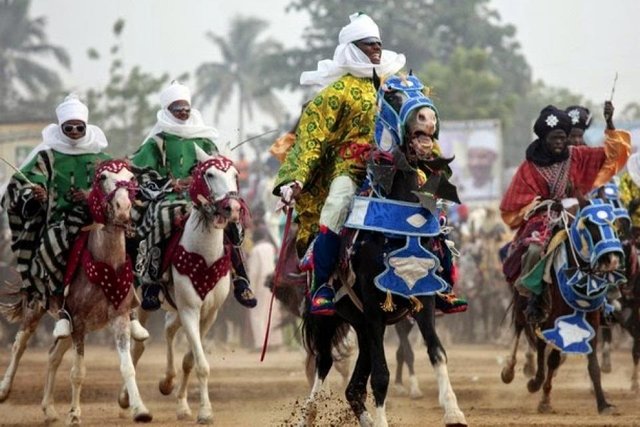 source
Each culture is unique and beautiful and this is what we get to see and enjoy with the major ethic group know as the Hausa, Yoruba and Igbos with other notable minor ethnic groups who still constitute a big part of our country, we also have different religions as each is supposed to worship freely according to their cultures and beliefs some are muslims, christians and some practice african religion tradition so in all the fact my country is diverse both in culture and language and religion is one i do love about them
---
2). We Are Resilient As A People
Another reason why i love my country Nigeria is due to the fact that we are a very resilient and hardworking people, a people who do not give who is ready to fight through all the hardship and survive despite the obvious lack of employment but her people are ready to do any sort of hardwork to survive no matter how petty, yes we are strong build its able to endure and survive even in the harshest of condition.
Well we are a very large population and people who doesn't really know may feel that we boost the largest economy in Africa true but the fact still remains for those of us in the country we know there is a high level of unemployment is almost as if the government is doing very little to this cause but yet her youth strives to work hard in any area possible.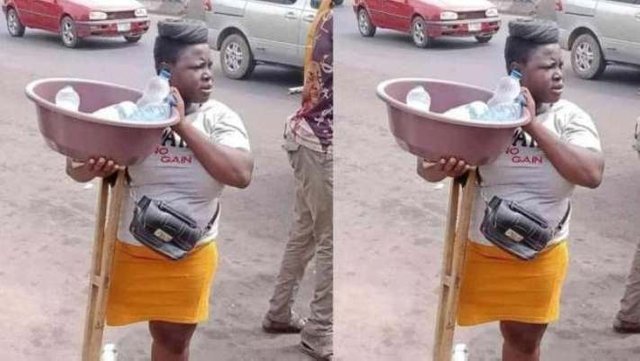 source
some learn trading or even hawk to get something to eat and the interesting part is they do this happily and are still happy in what they do, is as if every attempt to put us down we do not just survive but most often than not we thrive even in the worst condition possible, indeed i believe God is with our country and its people and we never leave us to suffer permanently.
---
3). We have A good sense of humour
One very good thing i so much love about our country is this, despite the hardship we don't allow that to take away our joy from us as we still know how to crack joke and have fun and even sometimes when something is meant to put us down we rather make fun of it and still move on, we normally have a popular saying that goes this way "Everything na cruise" and "Na who give up fuckup" which is to say that no matter what happens we won't give up and will always keep fighting hoping for the better and even when every is seemingly looking like there is no way through we kind of still hope and we even make fun of it.
So my country Nigeria is one that has a sense of humour which is vital because laughter they say is is medicinal, so when it comes to that aspect i feel we are number one as we have a habit of making jest of what you think we make us sad, is almost as if we are used to it and believe there will always be a way and the fact we crack joke and laugh doesn't mean we aren't serious not at all as we will still work and work like there is no tomorrow, so in general i really adore and love my country sense of humour is one of the things that keeps us going.

3 Things I Would Like To Change In My Country
---
1). Bad Roads
The extent of bad roads in the country is just too much indeed and that's one thing I wish I could change in my country, because of the bad roads it has led to damage of vehicles making a 1 hour trip turn to 6hours or more and making even the cost of transportation higher in the country which also affects the cost of goods and services, because if the costs of transporting of goods is high then the goods themselves will also be high, all this affects especially the poor masses in the country.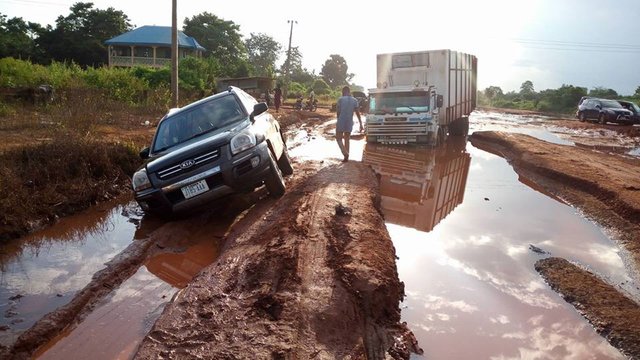 source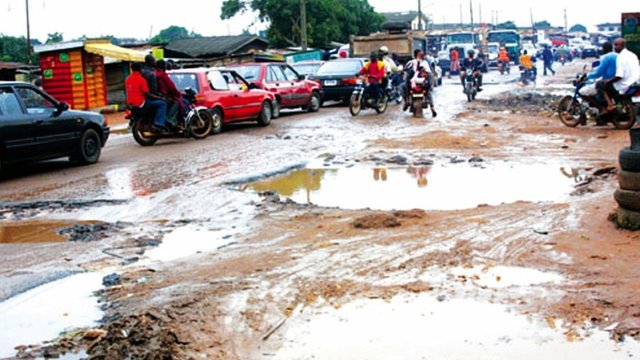 source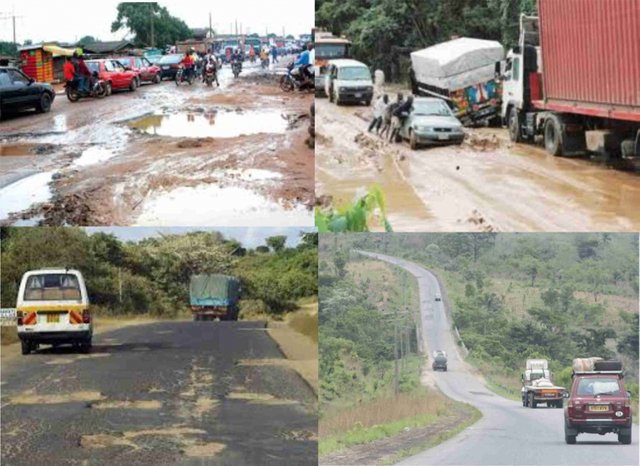 source

taken by me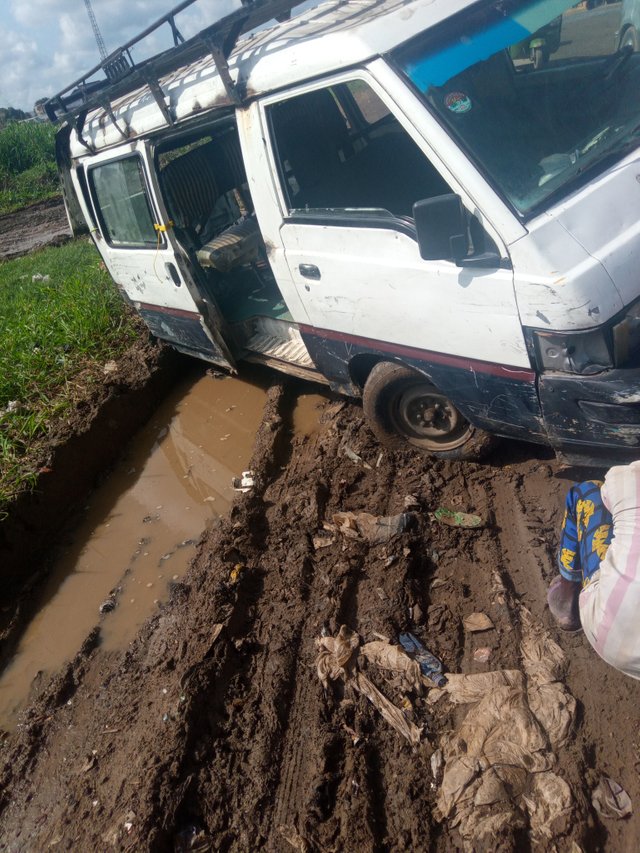 Taken by me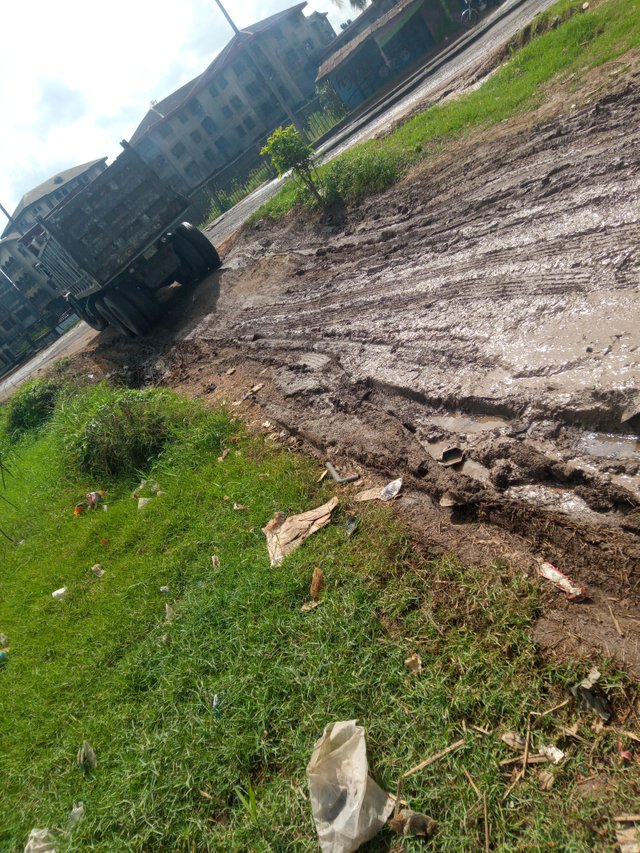 taken by me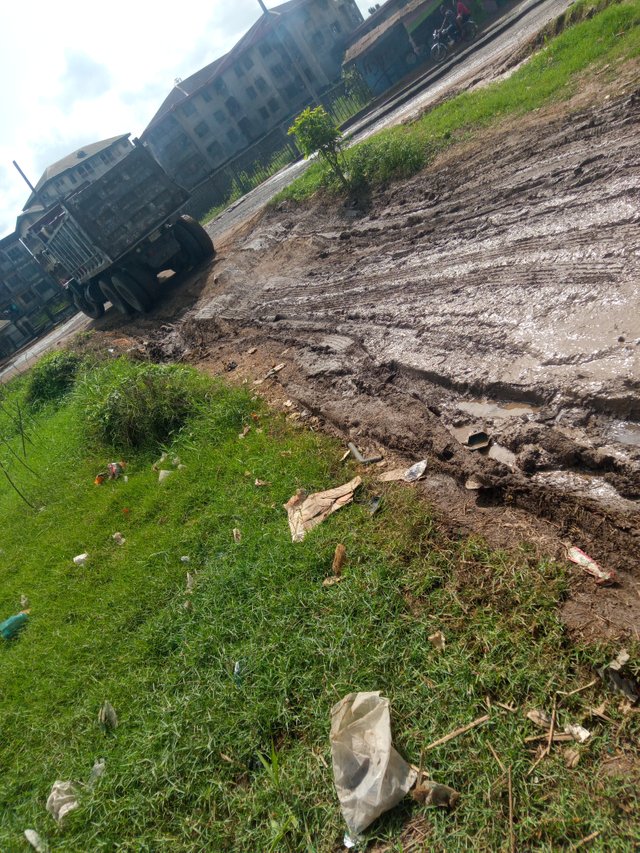 taken by me
So as the pics shows you can clearly see the roads in my country is nothing to write home about, it is that bad so this bad road issues which has left many drivers in the road sometimes all through the night and has even lead to accident and loss of lives and goods is something I wish I would change in My country, surely that's not too difficult to understand why.
2). High Rate Of Joblessness
Another thing i wish i could change in my country is the rate of unemployment, it is at an alarming rate, after school youths are left without work roaming the street joblessly which has led many young ones to engage in debauchery means to earn a living since the government seems to care very little about her subject, if only there was employment opportunities one will literally spent years studying and after obtaining good grades and found to be worthy in learning and character will leave school to remain jobless for life it now begs the question, what use then is the schooling for?
I guess for the knowledge because schooling here with the hope of getting a decent job after school that's a thing deemed almost impossible making so many youths wanting to leave for over seas for greener pastures making the country lose some of her brightest minds as they would rather contribute to the development of other countries than here so don't really have much to deliberate on this apart from the fact I sincerely wish after school someone who has worked hard to have good grades can atleast get a decent job which will help reduce crimes in the country because lack of job leads to increased in crime rate which has become a norm in the country.
3). Government Lack Of Concern For The Education Sector Of the Country
This is another area that needs serious concern infact as I write this post now the countries teaching staff has been on strike since February of this year and the funny thing is that the government seems to care very little about this matter, well it is not surprising as all their kids are schooling abroad i mean who gives a f**k what happens to other kids who simply want to complete their education in peace and move on with their life.
The government Lack of concern about the education sector is shocking indeed and has failed to meet even one demand of ASUU(Academic staff Union of universities) and this has indeed caused the union to embark on strike which report saying that this agreement was reached since 2009 and yet the government has not been able to honour the agreement, they are asking for revitalisation funds for the university and the allowance and for a better payment system that is more transparent as they claimed the system they are being paid with is hindering some to get their payment.
Now this is all legitimate concerns, things that should be done for the country's education system to flourish because a happy teacher means the student will be properly taught but the FG has shown no concern or care at all to any of their complaints and this is affecting one people majorly, the youths who are in school hoping to obtain a degree but the government and asuu has vowed not to allowed them do that in peace, this strike is coming after the 2020 strike action too that lasted for 11 months which means some are supposed to have graduated from school but because if this incessant strike it's not happening.
So I really hope sincerely as am one of those affected by this strike that the government could just come to the aid of the students and payoff Asuu's demand so we can return to school this is no longer funny being at home while those in private universities are still going to school, is almost as if we have been abandoned to ourselves but then we could only hope for betterment from here on out.
Conclusion
So in all I love my country Nigeria, I know no other place but here it is our country only hope things are better and our government help or do things to ease the stress and suffering of those of us in the lower class.