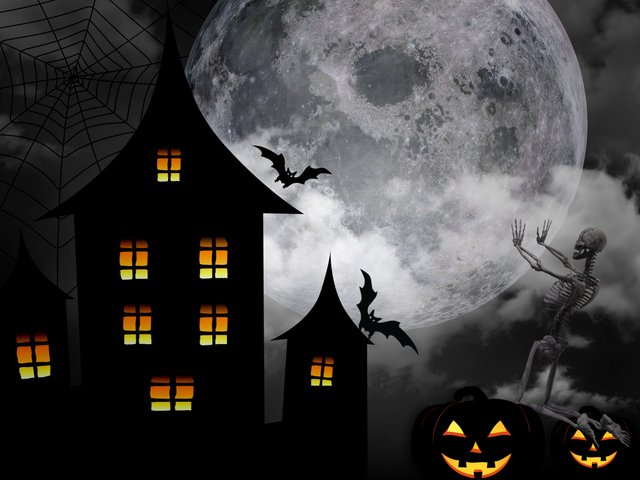 CC0 Public Domain - source
---
Sharing anecdotes at family or friends' gatherings is a common and fun practice. Especially the stories told by our grandparents are usually very interesting. For instance, I used to love the pre-partition stories narrated by my late grandma.
Growing up, we also hear paranormal stories at some point. It used to be a favorite topic for some, whereas a nightmare for others.
Today's contest is about that.
Warning!

If you are a weak-hearted person, stay away from this contest.
xxxxxxxxxx
Contest Topic
Write a Paranormal Story.
In this contest, you should write any paranormal story/incident that you have experienced or have heard from someone.

You can also tell if you have ever tried to fool your friends, do write their reactions.

If you have no such experience then you can also create an imaginary horror story of your own. But you need to mention if it's your own creation.

You are welcome to write the things that scared you as a child or still scare you. They say talking about the fears makes them less scary. (:
xxxxxxxxxx
Rules
No plagiarism.
Use copyright-free images and cite properly.
Write at least 250 words.
Post in Steemit Pakistan.
Use the tag #sp-paranormal and #creativewriting among the first four tags.
Drop the link to your post in the comments of this post.
Following clubs and using proper tags would get you votes from curators.
xxxxxxxxxx
What will you win?
---
All good entries will receive 50-100% upvotes from @steemit-pak and 100% upvotes from me.

Top quality entries can be chosen for the booming upvote.

50% of the rewards of this post will also be shared among the top 5 entries as Steem Power.
xxxxxxxxxx
Deadline
---
Until the payout of this post.
xxxxxxxxxx
Contest Organizer,
event-horizon
#club100