---
Hello people!
I hope everyone is doing great. Welcome to my new diary game of another day. Let's get into it.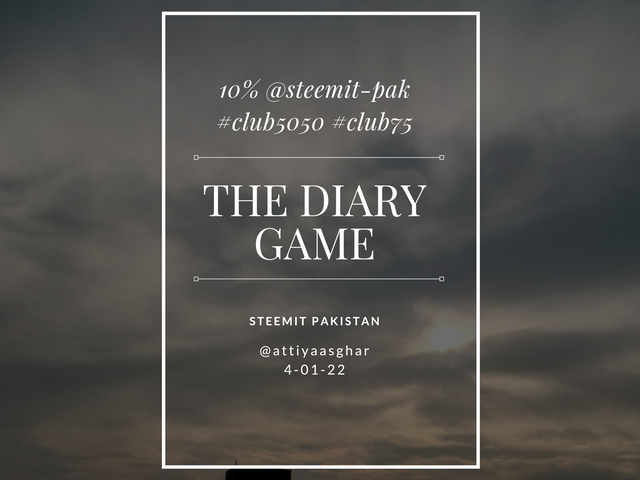 ---
Today weather is lovely. It was raining in the morning and After that it was cloudy and cool breeze was blowing. This kind of weather is always My favorite. I had no idea untill I came out of the room and my mother told me it was raining. Till then, the rain was over. I went upstairs and clicked photo for steemit.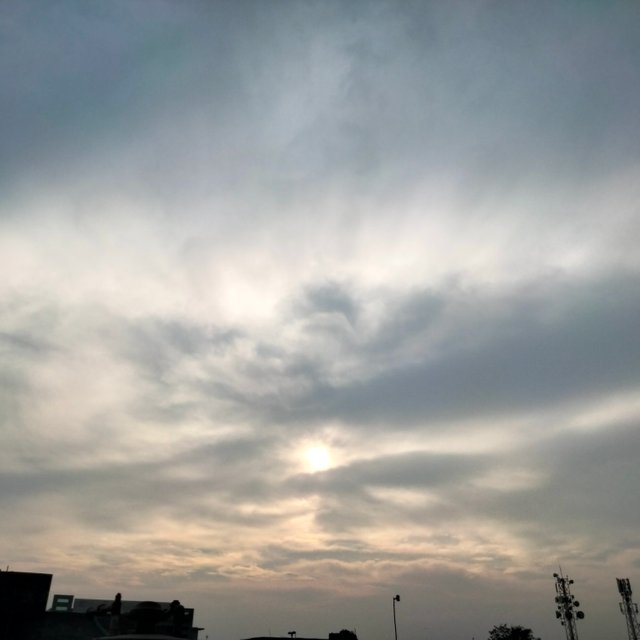 I came downstairs, went to wash my face and brushed my teeth. After then I made my bed and went out of the room. In the lounge, there was nobody sitting and TV and heater were on. Ammi wasn't home, and while going she turned off the lights. I took a glass of water, sat on chair Infront of heater and watched TV in that dark, cozy and quiet surroundings.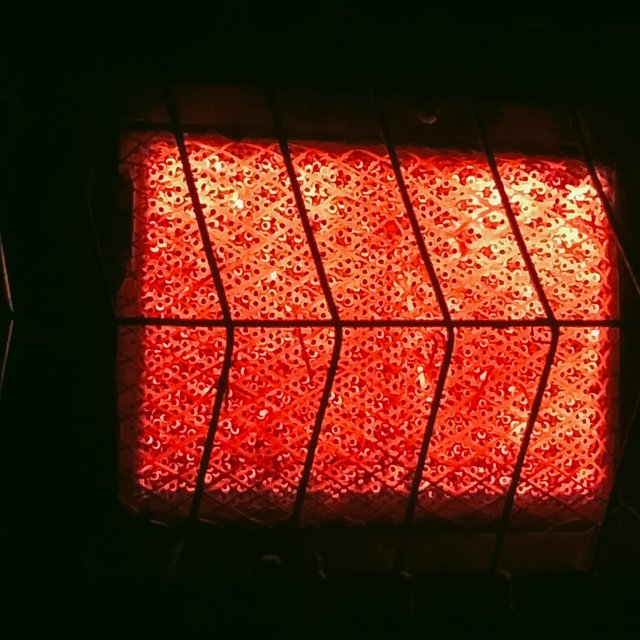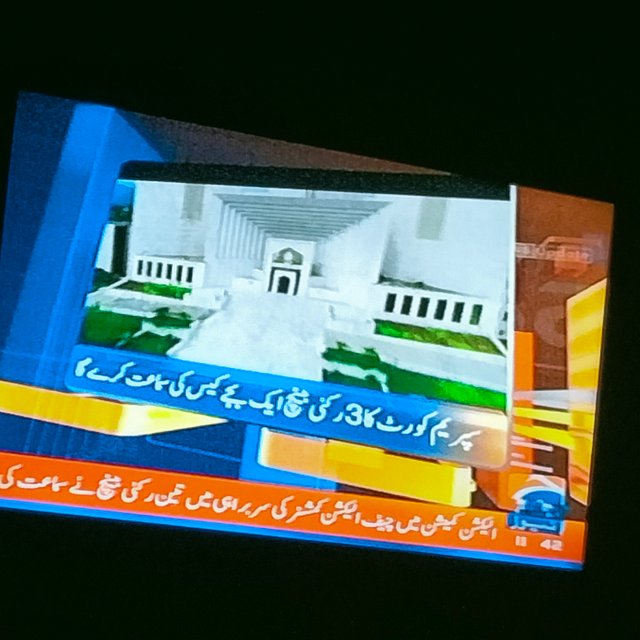 I didn't bother to change the news channel.
---
When my mother came, she asked me about meal. Meanwhile my brother came out of the room and said to make breakfast quickly. He was already late, so we made him the breakfast. And for me, my mother brought naan paaye. It's been 2 years , i like to eat paaye.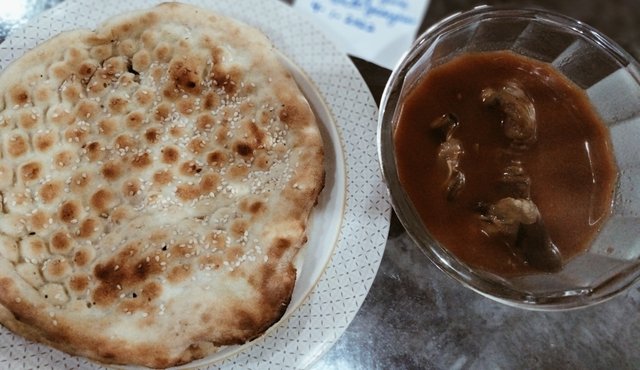 Previously, i didn't like this dish at all. Hence it's proved that with age our taste and choices also change. There are so many other things i used to eat in my childhood but now when i see little kids eating those oily pappar (chips) and candies, i wonder how they love these kind of things.
---
I was having a cup of tea, when my students came one by one. I started teaching them. It was a lazy day though, i had to go for a class, but i wasn't feeling well, so i didn't go.
For dinner, my mother made aloo mattar curry. I had my dinner quite early today. After that, i came in the room and saw the youtube notification of shehnaazgill conversation video. I just get excited and quickly watched it. She is the only celebrity and showbiz person whom i connected with. If anyone of you guys know her, or a fan of her, you must know, how emotionally her fans are attached to her. I am one of them. And honestly i never been a fan of anyone, never ever. She is the only one. If anyone of you know her, plz let me know, i will be very excited to know that.
Then one of my aunty came. She lives near us and often come to us. She is the most talkative and funny. She told us about the stories of a wedding function of her relatives, from where she came today.
This was all about my today's activities. Thank you all.
Mentions
@haidermehdi
@hassanabid
@salmanwains
Kind regards,
@attiyaasghar