Hey All!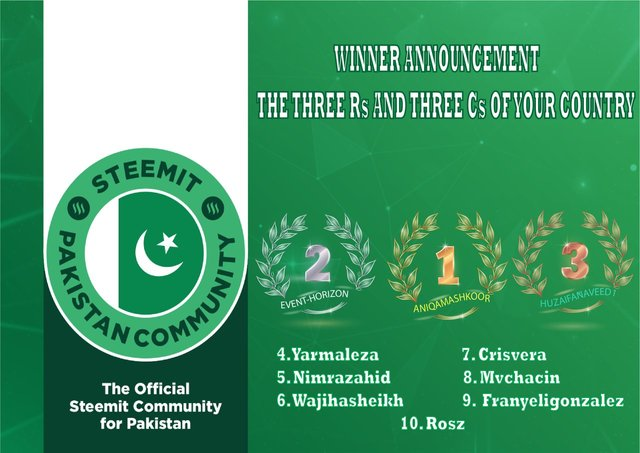 This is your very own Aniqa Mashkoor. Steemit Engagement challenge has introduced a new thrill among users. The new topics every week are making it more fun to participate. I tried my best last week too, to make maximum participation and the best part is I am among the winner for one of my entries.
I am glad to share with you all that I have stood first in the "The Three Rs and Three Cs Challenge" please take some time out and read my post I'll be pleased. Here is my entry The Three Rs and Three Cs
I am thankful to @steemitblog for bringing this innovation and making steemit more fun to continue. Every day there are numerous posts from worldwide, and it's an honor to read such high-quality content. In last I want to thank Steemit Pakistan Team and Steemit Team.

All my good wishes are with everyone who is making their entry. May your hard work count and a lot of appreciation for all of you. I have read many posts and I am amazed as well as happy by seeing the quality of the posts.
Happy Steeming!
Aniqa Mashkoor