Assalamualikum to all the members of @steemit-pak.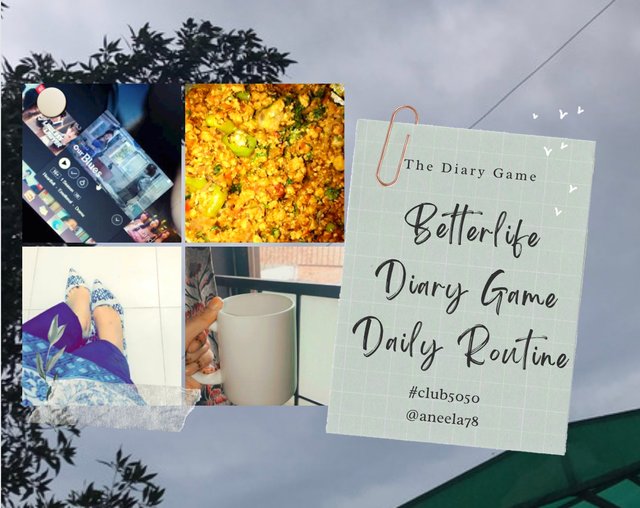 How are you all doing. I hope everyone is doing great and enjoying every moment of their life's.I'm @aneela78 here again to share another diary.So let's get started:-

MORNING
I woke up early in the morning as per routine. I offer my Fajar prayer. ALHAMDULILLAH. Then I also recite few versus of the Holly Quran. Then I ironed my clothes and get ready for the College.Allahamdulilah it was a حسین موسم
Again Today I was not in the mood of breakfast.Well it's a kinda a habit I never eat breakfast. I just had a cup of tea and biscuits. Then I left for the college. And reached college at time.

AT WORK
After begin the college I just start working on my daily task. Now a days I have a very busy routine because of the Pre_Board exams of students. As I told before I work in Exam department. So during exams our work load increased. Paper Start at 8:45am and end at 12:00pm as usual.
Whenever we get free time we just order tea and something to eat from canteen. There are alot of things in college canteen's Menu. But today We ordered Juice, Pani wali Chat and French fries. Our college canteen's fries and biryani is too good.so after the work I just went home at 2:30pm as usual.

AT HOME
After coming back home . I just got fresh offer my zuhar prayer and had my lunch. I was so tired and went to sleep. I woke up at 5:00 pm.Made tea for myself and spend time with family.
After that I watched 2 episodes of Season. Now a days I'm watching "Our Blues" I waited round about one year for this season.Then I had a Dinner which is made by one and only. My little sister. She is actually a Suggar Beti.She Made Chicken Qima which is my favourite and my amma. Made Roti for us.
After dinner I spend some time working on steemit. Actually it is a very good plantform for learning and earning;(. And then I went to sleep round about 10:30pm. Actually I'm a early bird so that's why I sleep early and wake up early in the morning.
| | |
| --- | --- |


So that's is that's for the day hope you enjoyed reading it:-

Thank you for visiting I hope you all will enjoy reading it.Stay safe and stay happy.

Regards,
@aneela78

Subscribe STEEMIT PAKISTAN
Quick Delegation Links To earn delegation rewards