Finally Roy joined the Steem blockchain as @royliusteem. This is totally the real Roy Liu and 100% not a satire account. He is such a good boy. Always trying to please me. Roy is Head Of Business & Corporate Development @tronfoundation and also my pet. We have a very special relationship. If you haven't heard about Roy yet here is a voice sample: https://vocaroo.com/embed/h7YXFbOVHbK (Feel free to use as notification sound on your mobile phone!)
Just look what a handsome guy he is.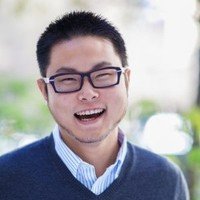 Roy Liu
Cute little pupper. Please be nice and follow me and him @royliusteem. We eventually won't fork you out of Steem in the next hardfork if you do!
---
As I have already announced Steemit and its propriatary blockchain will soon be integrated into the TRON blockchain. This means to annihilation for the existing blockchain. But it's your lucky day! As the generous person that I am you will get 1 worthless TRC20 token called STEEMY for each STEEM token! Stay tuned. I will shortly tweet detailed instructions: https://twitter.com/justinsuntron
My marketing monkeys also made me aware of the phenomena called "@nedshair". I demand that the community creates a @justinshair account. My hair is not only more beautiful than Ned's but also has a higher net worth and its own TRON wallet!
In a recent article the FORBES Magazine ranked me 10/10 in the list of most fuckable spoiled asian rich kids! What a success. Who would have thought that I am that fuckable? If you are up for an adventure call me. smirk
That's all folks. I will now meet with CZ and Ciara to discuss the next takeover steps. They power down... for now
And here are some memes to distract you guys from what you have just read: