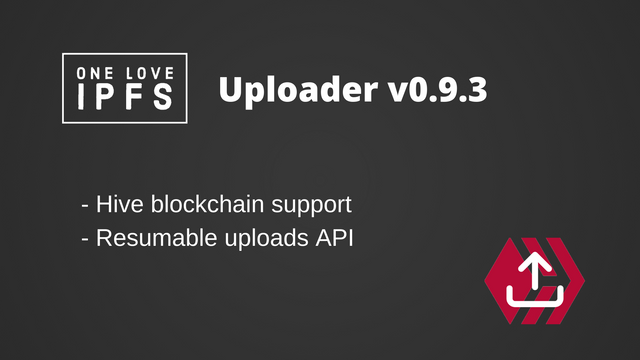 This will be the first update since the launch of the Hive blockchain fork 24 hours ago.
Hive blockchain support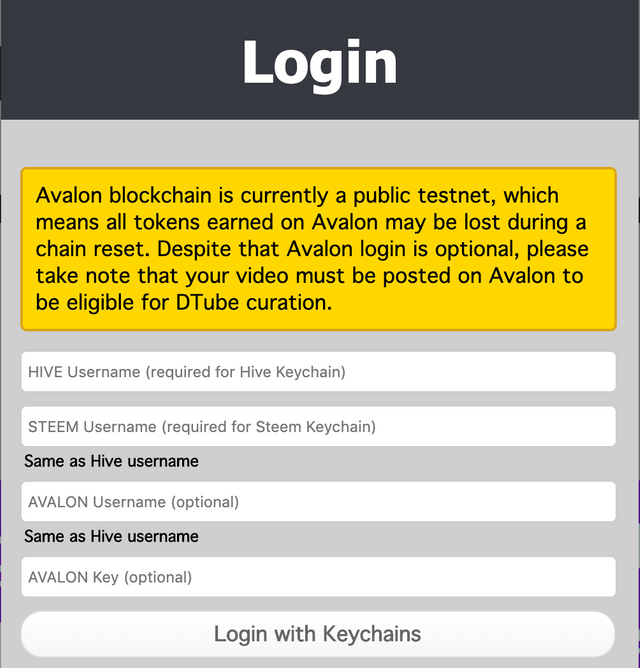 OneLoveIPFS uploader will be the first upload interface for DTube videos to support the Hive blockchain. Starting from now, you may log in to our uploader using your Hive account using the Hive Keychain browser extension, in addition to Steem and Avalon. By authenticating to accounts on these blockchain networks, your videos will be posted to all 3 blockchains.
With regards to whether Hive blockchain will be supported on DTube, I'm pleased to announce that I will be working to integrate Hive (in addition to existing blockchains) onto the UI. Please be patient as it takes time for existing DApps to perform necessary code modifications required to utilize Hive as the code libraries were only released yesterday.
There is also an option to authenticate with HiveSigner, which is suitable for those who is fully migrating to Hive, and chooses not to post on Steem at all.
Note: STEEM Username field may be left blank if one chooses not to post their videos to Steem.
Backend authentication
From v0.9.3 onwards, all users will be required to authenticate with Hive in order to request an access token to upload videos. Only Hive posting keys will be used to generate the encrypted memo to retrieve your access token.
Resumable uploads are here!
One of the highly requested features has arrived! For those who have an unreliable/slow internet connection, you would certainly find this very useful to upload your DTube videos.
Resumable uploads API has been included in v0.9.3, which uses tus resumable uploads protocol. I have chosen tus protocol as it is open source, and it has been battle-tested and used in production by major companies such as Vimeo (#2 video platform just below YouTube).
Setup and installation guide of tusd, as well as API usage has been documented here.
Changes to subdomains
Due to some issues that I have with uploader.oneloved.tube, I have to redirect it to beta.oneloved.tube for now in order to enable the resumable uploads API. Not sure what happened, but I did not change any configuration other than the subdomain.
Roadmap
Skynet upload support
New payment system
Support
I have migrated my witness from Steem over to Hive. If you like what I'm doing, please consider supporting by adding a witness vote by signing the transaction below.
https://hivesigner.com/sign/account-witness-vote?witness=techcoderx&approve=1
No banner for today as I'm still working out a new one for Hive.