Different traditions can be seen in workplaces. In ours also, there are many. When there is someone's birthday, there is a celebration. When it comes to the first salary, we have to give treatment. If someone buys a new vehicle, we have to give a treatment. Literally, everything should be celebrated. Sometimes, we might feel like it's not that important or it's not that necessary. But I think there is a bright side also. Such things strengthen the bonds between employees in the workplace. Personally, I love that kind of things.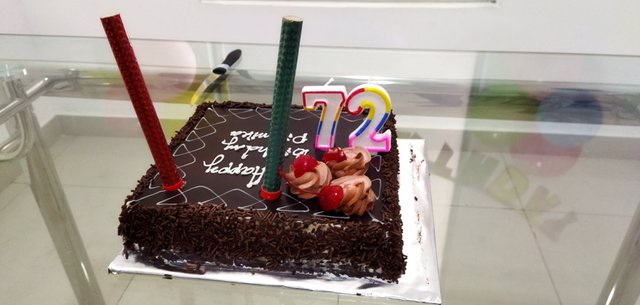 Let me come to the topic. So, today is our HR manager's birthday. It's her 27th birthday. I told you that when it comes to someone's birthday there is a little celebration as well as he/she has to give others a treatment. We plan the celebration as a surprise but everyone knows about it and they only act as if they have been surprised. We maintain a collection and it's called the 'birthday collection'.
So, in the morning tea time, we planned to celebrate her birthday. We bought a chocolate cake and decorated the lunch room. And the birthday girl was surprised. Yeah, we all know that it was fake! 😂 Even my birthday was also celebrated like this. However, we had a good time together. Little things like this are good to take our mind off the busyness. Well, that's what happened in my workplace today.
Do you just think I wrote this in haste? Hell yeah! Because I have to watch Merlin! 🏃