Hello …Big Hi to everyone…
I would like to announce a very interesting news to you…. Yep ..You are going to be the Ruler Of the World… It means you are going to be a King or Queen until the end of this contest… Lets see who will be the best King or Queen…Who will rock this contest…So lets move to the contest…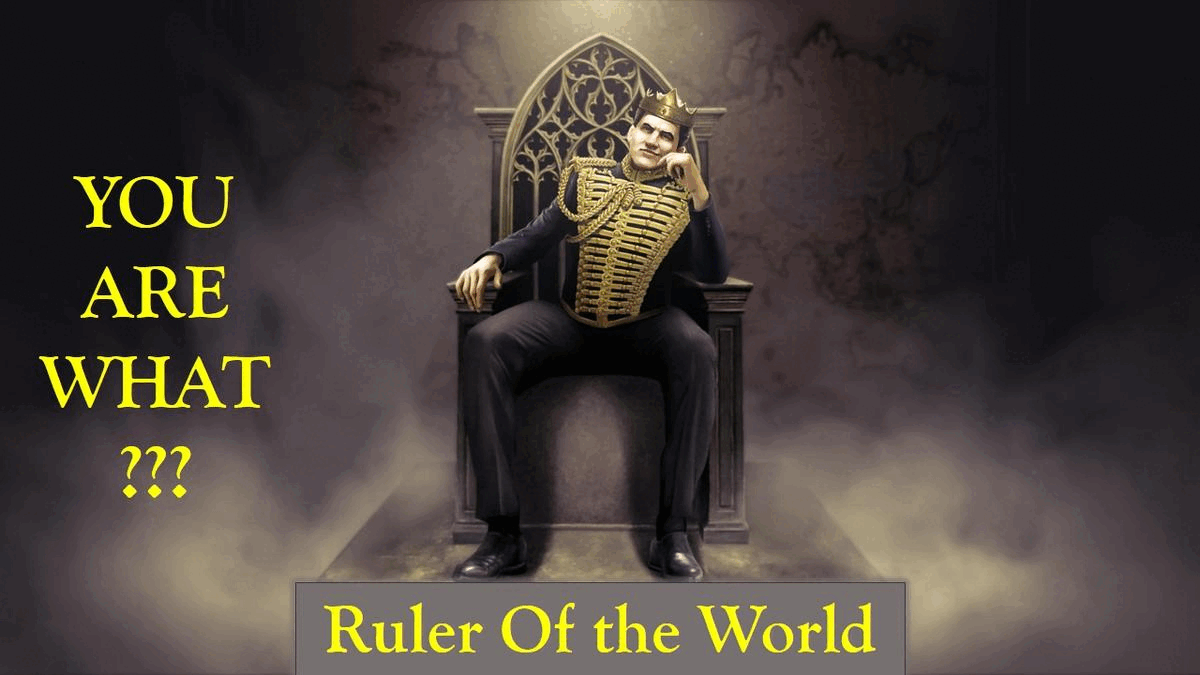 If you are going to be the King or Queen….
Yes, you're the King / Queen. Aren't you surprised??? Shall we share your feelings?
02. For a King / Queen, There must be a smart advisor. So who will be your one?
For me, I would like to have Jack Ma as my advisor instead of Elon Mask. Both are genius, but I like Jack Ma.
03. So now you have an advisor, Then lets nominate your five steemian friends who can manage / capable to run the most important ministries in the world. You can choose 5 ministries.
Ex – Finance and Digital currencies, Health, Renewable/ sustainable energy, education etc.
Add profile picture of your friends and write small description about why you chose them.
04. Your action plan to develop and promote the Steemit platform.

Basic rules to follow
1.You have to it write as a new post and put your entry as a comment to this post.
2.Write at least 250 - 300 words about it.
3.One entry per one person.
4.Please include the #row tag for your post.
5.Don't be serious, Be funny...Let your king or queen to rule here...

Price for you:
1st place – 7 Steems
2nd Place – 6 Steems
3rd Place – 4 steems
4th Place – 3 steems
5th Place – 3 Steems
We have kept additional 2 steems in the pocket. Most funniest entry will get that one . Lets see who can get it. So keep writing...
There is a possibility to give booming support for attractive posts.

Winners:
Winners will be selected based on the quality, style, content, creativity of the presentation.
Deadline:
Contest will be on closed on 23rd Feb 2022, 5pm 27th Feb 2022, 5pm on Sri Lankan time. Be hurry...

This is my figures in last month. We love power up.